For Sale I have 2 Genuine BBS RC300 Concave Alloys, they are 18x8.5 et13 and originally 5x120 stud fitment, however these have also been drilled to fit 5x100 fitment, by G23 Engineering. Stunning wheels is excellent condition, these wheels would be well suited to an Anniversary owner wanting some poke, as the anniversary runs the flat faced version of these wheels, so would just been changing the back 2, obviously I'm aware I'm on the R32 forum but if anybody knows anybody with an Anni that'd be interested, point them my way! Alternatively if you're running RC's on your R then still may be of interest!
The wheels aren't perfect but not far off, I'd say the only thing that let's them down is the centre cap badges as they have slightly discoloured , one more than the other ( as pictured) but other than that I can't really knock these wheels! Fairly rare as far as I'm aware so grab a bargain at £450 no offers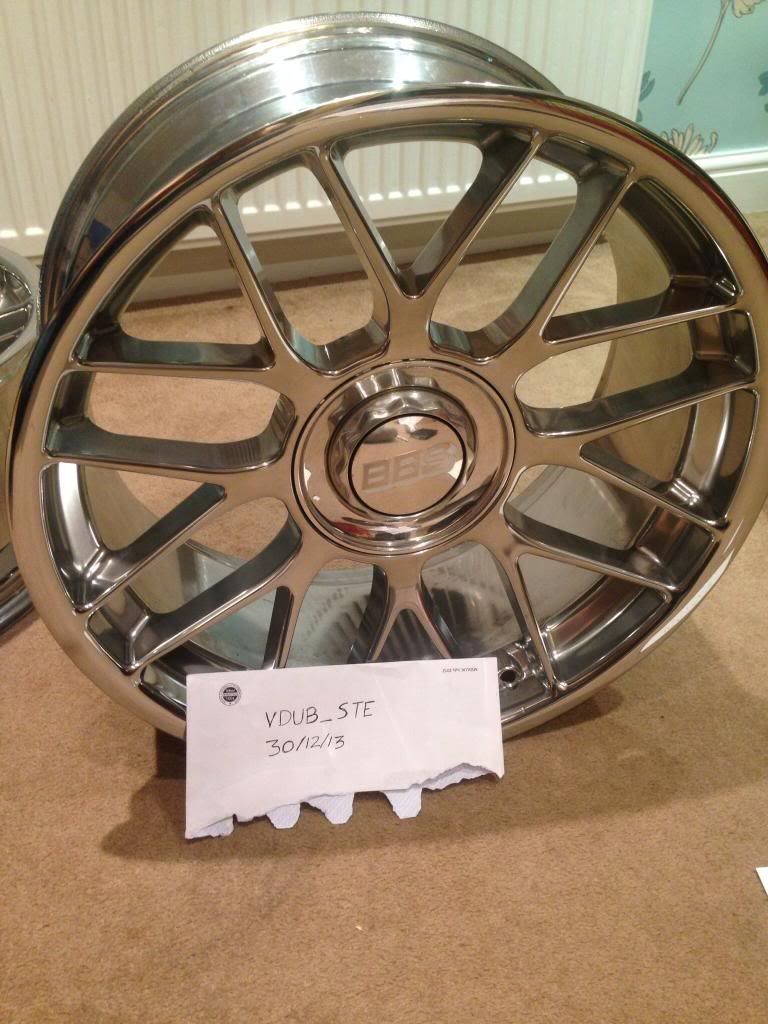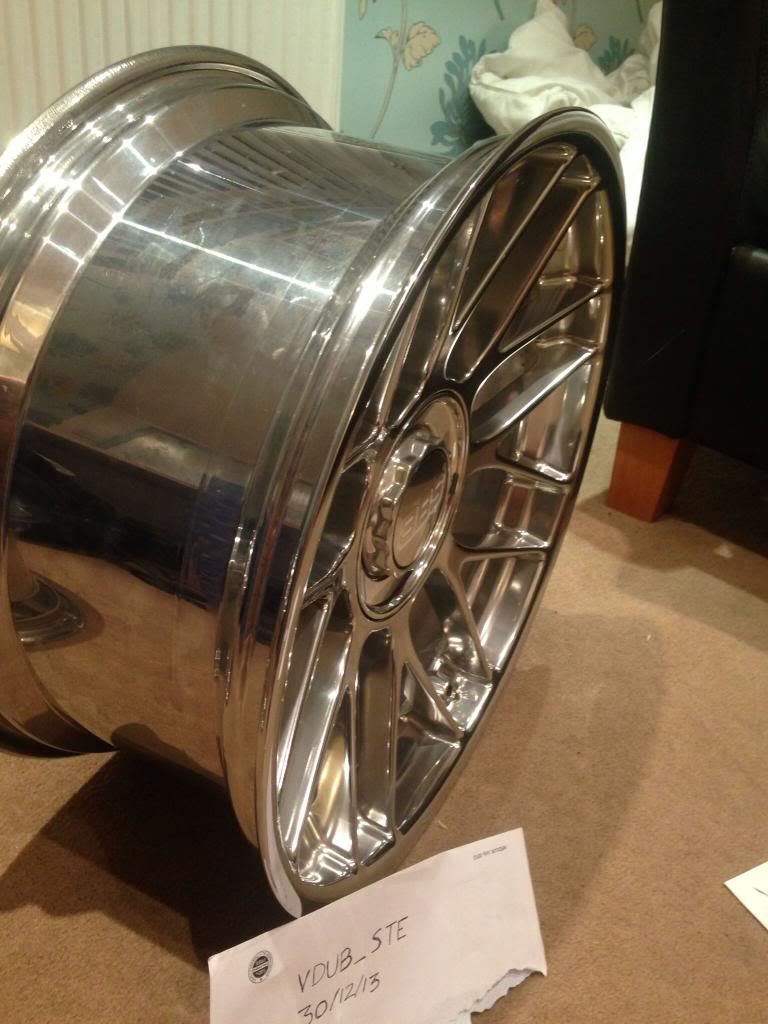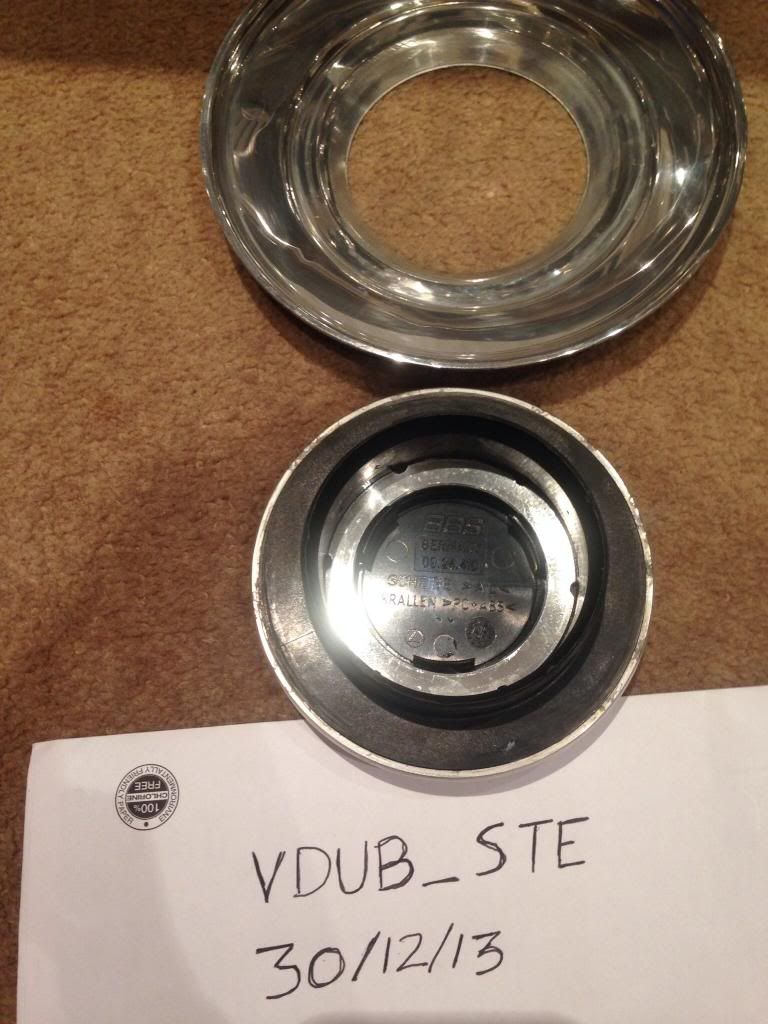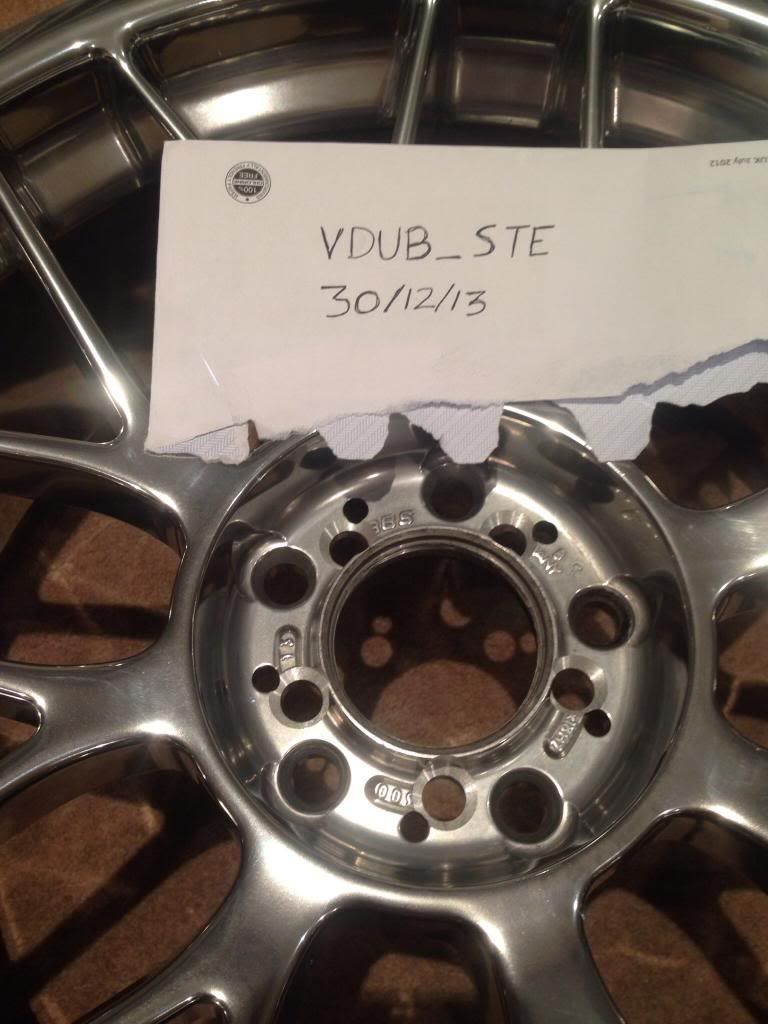 I apologise for the picture quality, it's a nightmare trying to photograph under down lighters!
For any more info or pics of centre caps etc don't hesitate to contact me
Cheers Ste