Discussion Starter
·
#1
·
Well I bought the car 2 weekends ago so thought i'd get a build thread going with little touches i've done so far.
Got the car on a 2006, with 32,000, Manual and with the RCD 510 and MDI fitted already, leather seats, all the usual R32 bits and bobs.
Had an Edition 30 in Tornado Red before this which was a fantastic car, but have always wanted an R32 and the insurance quotes was now allowing it, considering im only a youngun! Time to sell up the ED30 and hunt for my perfect R32 which is exactly what I did.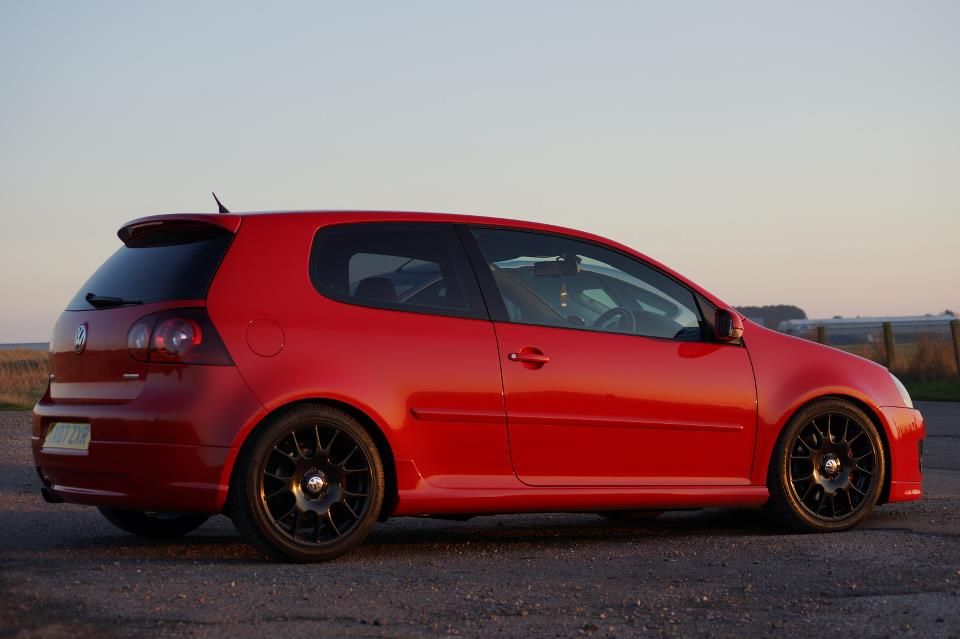 Travelled to Essex for the car which is close to 2 hours for me, not the furthest i've travelled for a car but well worth the trip there to view, and the following weekend to buy!
Only thing I didnt get in the car which I wanted was Recaro Buckets, and MFSW/Highline Dash.. But considering the mileage, condition etc I didnt want to let it go because of that. Can always add these at a later date!
First up was a clean the day after I got it home, got it cleaned inside and out, didnt need alot of work as previous owner was OCD like me.
Stripped all the interior trays etc and cleaned them all, and reinstalled them all looking alot fresher, spruced up the dash and then gave the outside a wash. The car will be machine polished in the next few weeks though, so will be looking alot deeper!
Also cleaned up the engine bay to get it looking tidy and dressed all the trims with Auto Finesse Revive. Top stuff!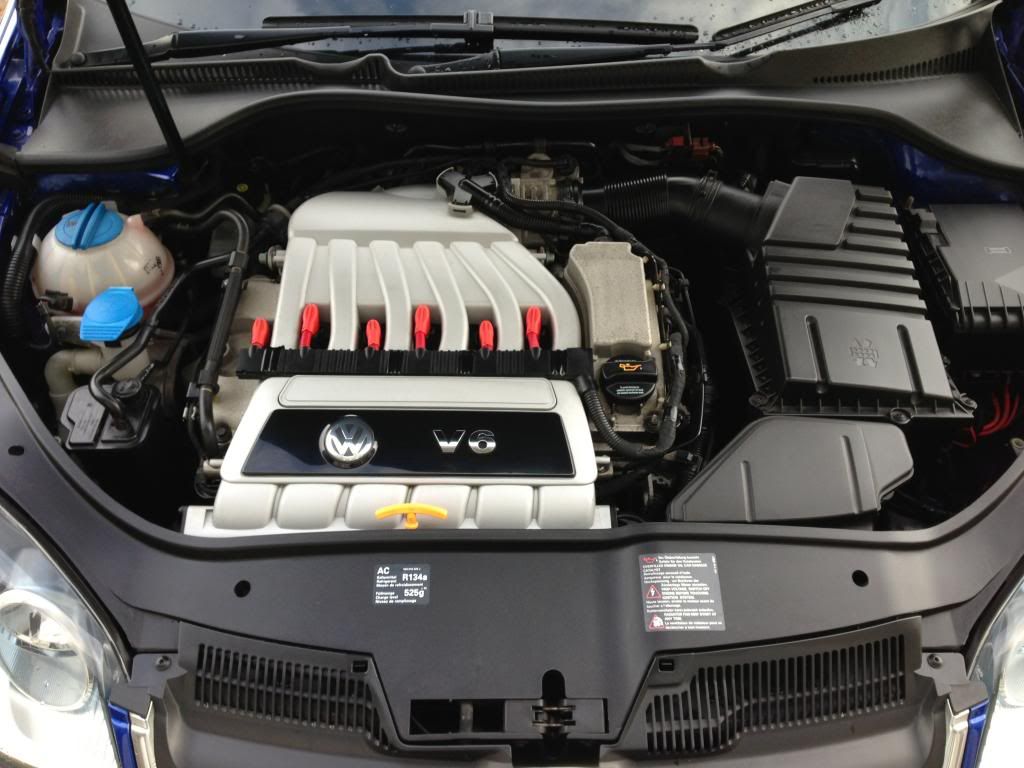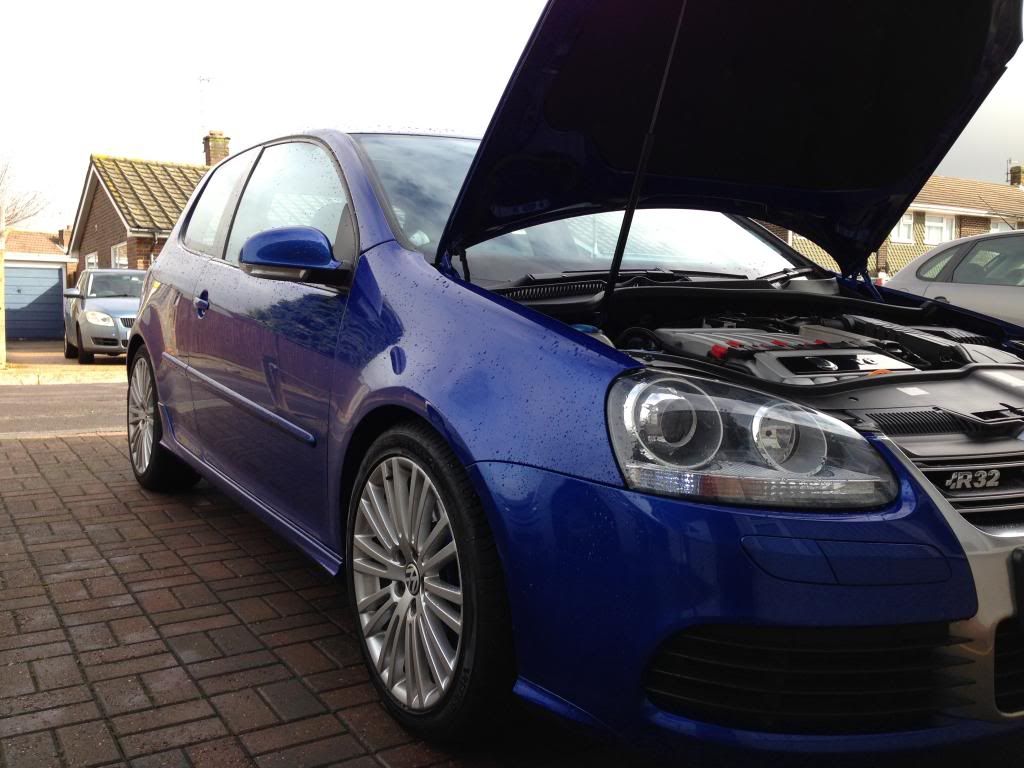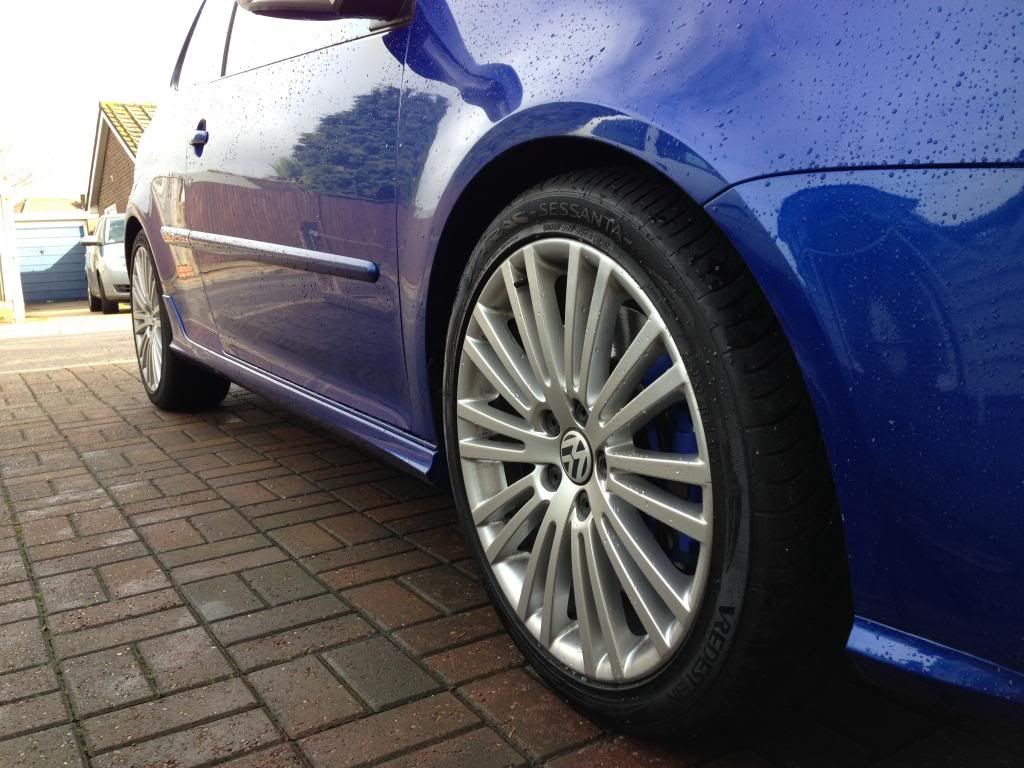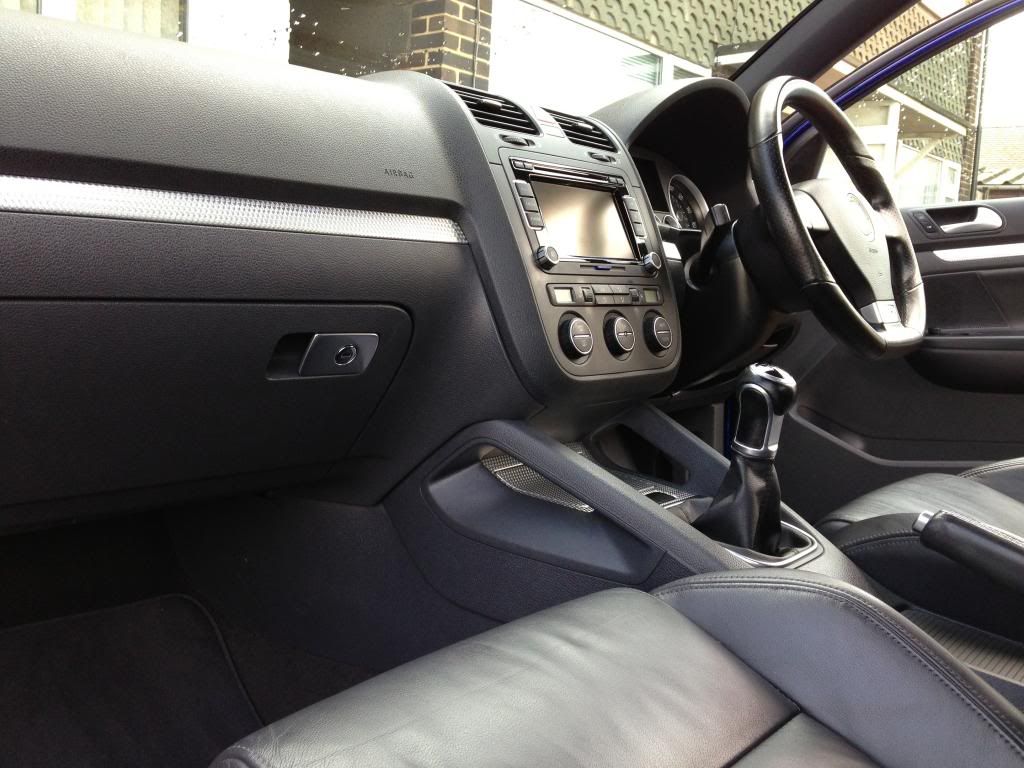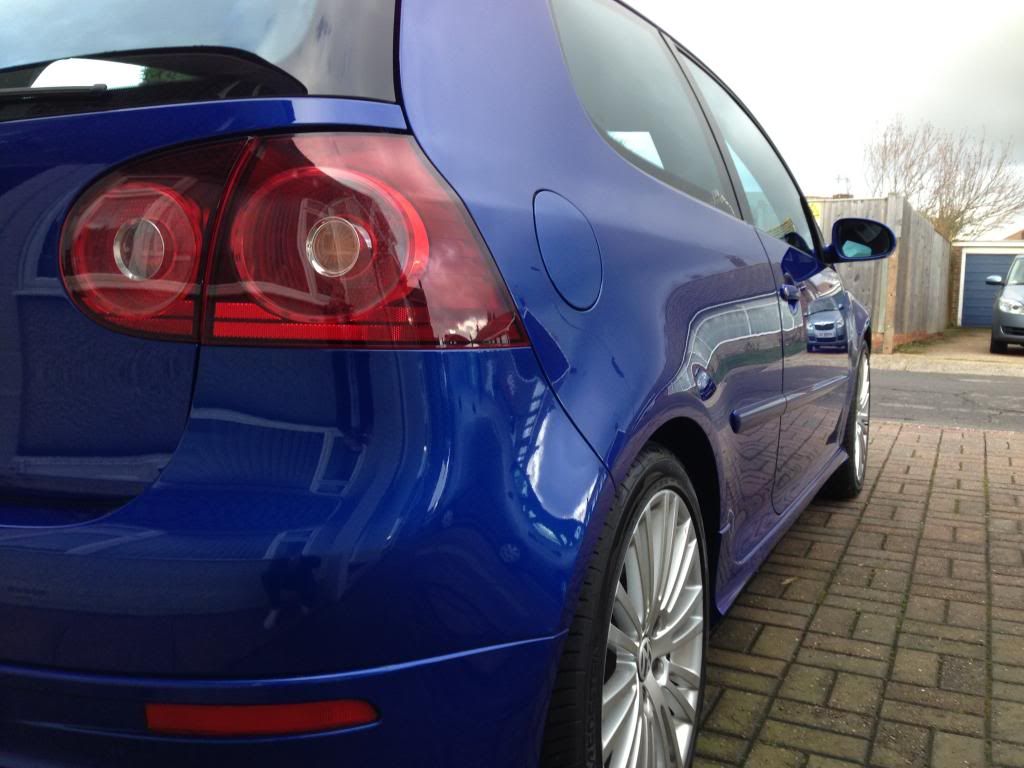 Then I started buying bits for the car and fitting extras I had..
Firstly I got a R32 Magnetic Tax Disc holder to tidy things up on the windscreen, looks much better and just is black with the silver R32 logo on. Sorry for the blurry shot, couldnt get a decent one and I was rushing!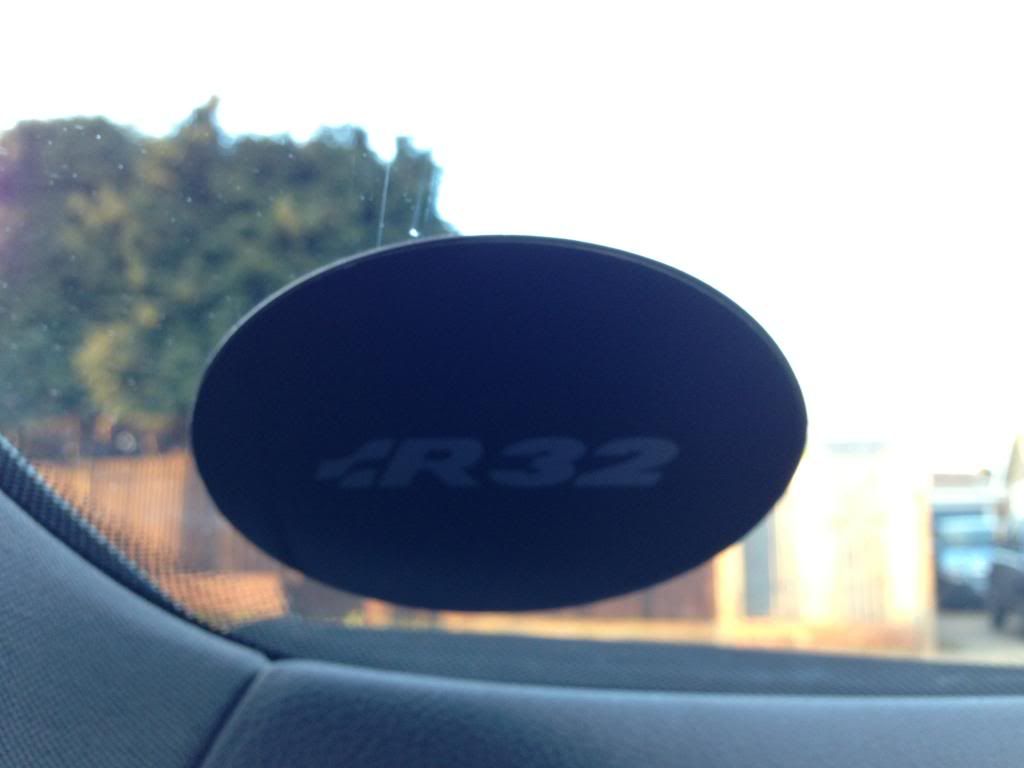 I then fitted all the interior bulbs with Crisp White LED's which makes such a difference to the appearance of the car at night time, no more horrible yellow! This pic doesnt do them justice..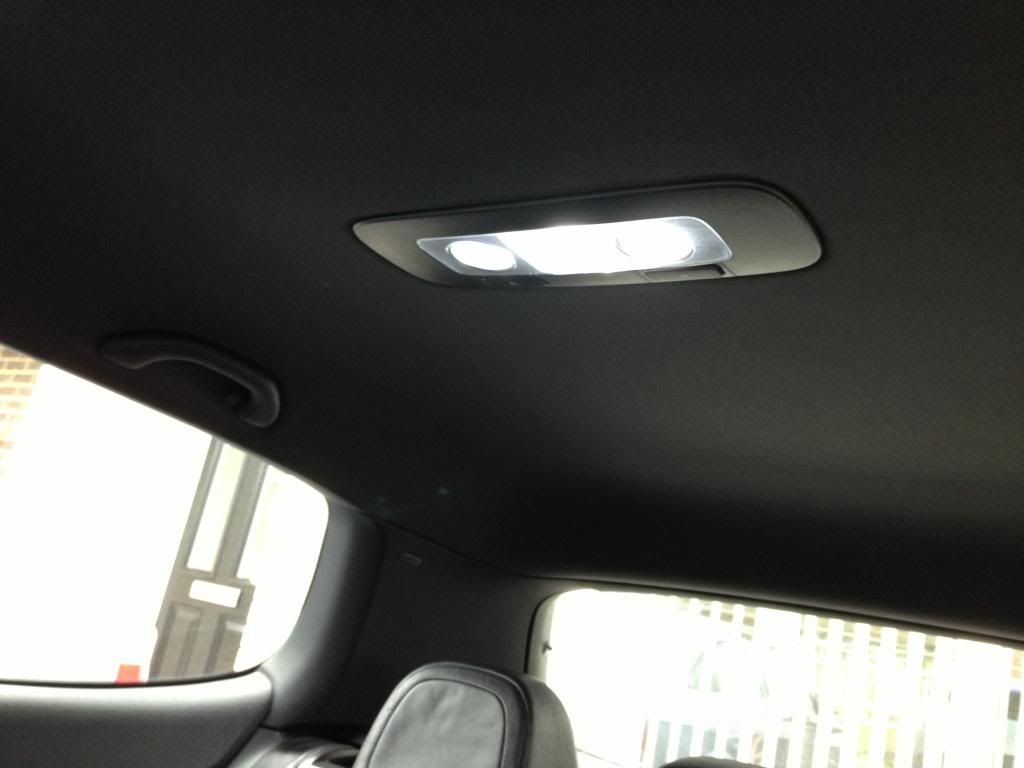 Also fitted the LED Sidelight bulbs the previous owner supplied, so have a nice white front headlight now, no more yellow! LED Numbers were already fitted so that box was ticked also!
I then ordered up some R32 Seat Handle inserts, loved the look of these on my GTI so bought some for this, just adds a bit of detail to inside!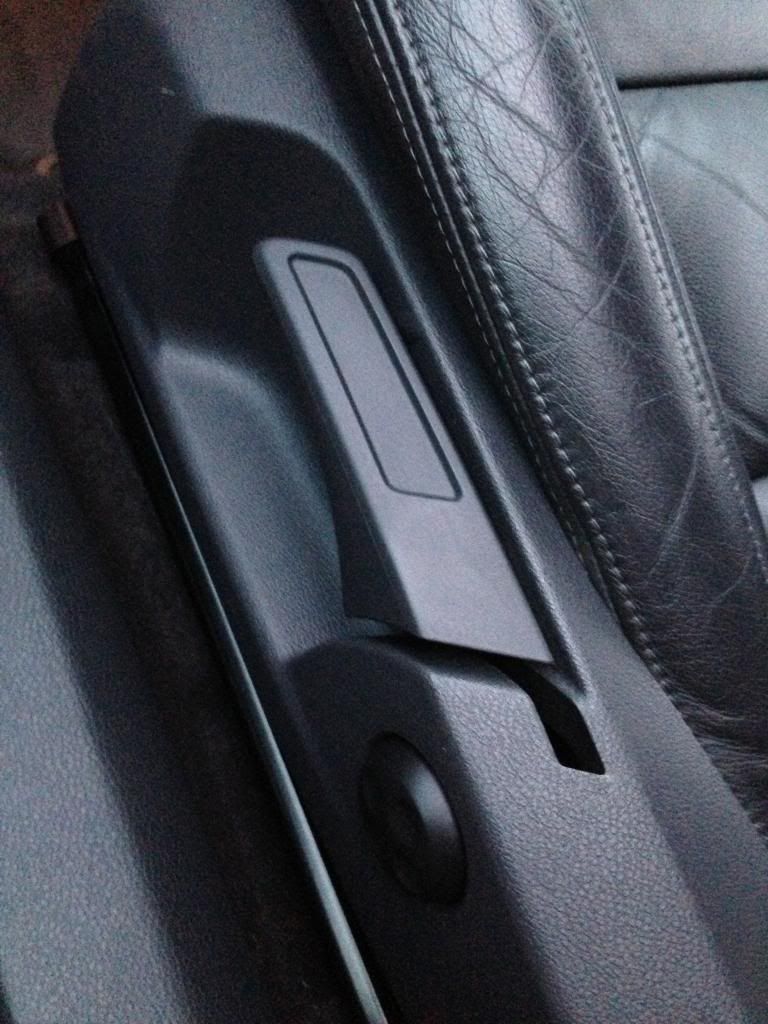 Next up was taking it to work and giving it a full check over/service. Last service was a major, including haldex so just gave it an oil change, using Longlife 5W/30 oil. Also carried out an Air Conditioning Service and a Brake Fluid Change! All looking good underneath which is always a relief when forking out alot of money private! Also scanned it on VAS PC at work, and all clear also!
Then I bought some coil pack covers and conduit from the R36, another popular enhancement! Ordered them from my work, and turned up with 6 of the same covers which were wrong. After numerous phonecalls to the warehouse etc it still hasnt been rectified so im without the 3 I need, good job TPS are sorting me out after the easter break though!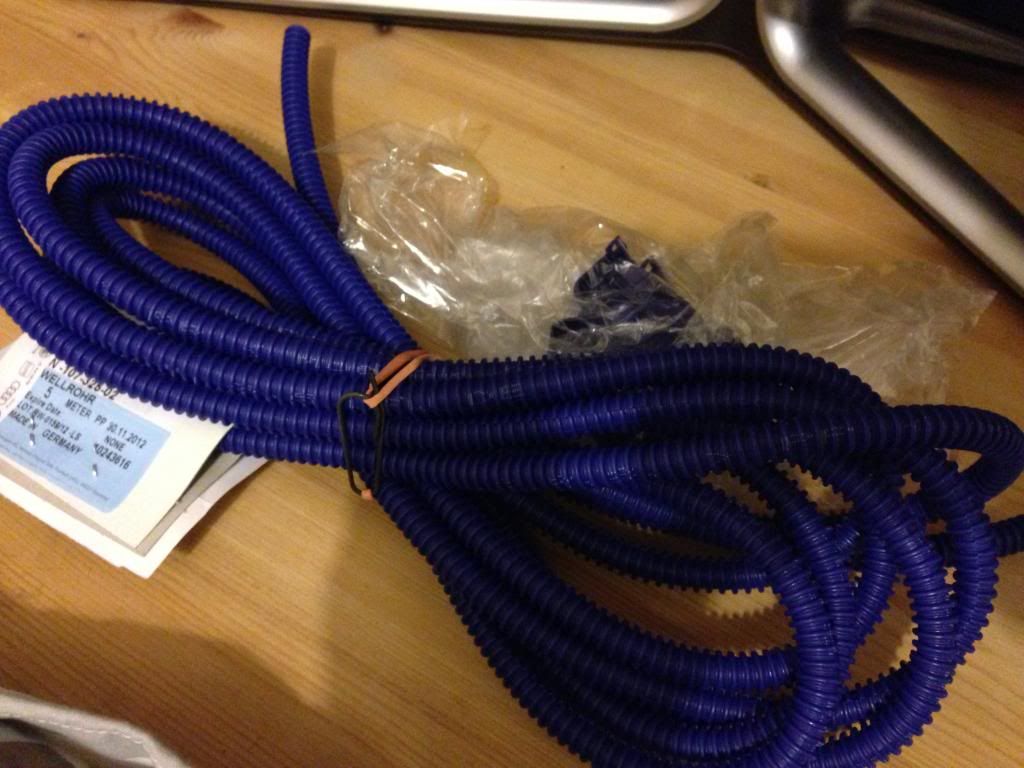 Then the first Major Mod whcih was a set of H&R Springs. Always thought the R32 sits way to heigh as standard, and couldnt afford coilovers straight up, so went for some springs to tie me through. However on picking the car up they looked to give a much better drop than the stated 20/25mm and I was very pleased with the look. May not even bother with coilovers anymore, and just get some new wheels, tweak the springs and see how she sits.
Also looking to get some 10mm spacers front and rear!
Here are some before and afters of the springs, will get a shot in the same place as the original next week to show the difference on the same surface!
Before: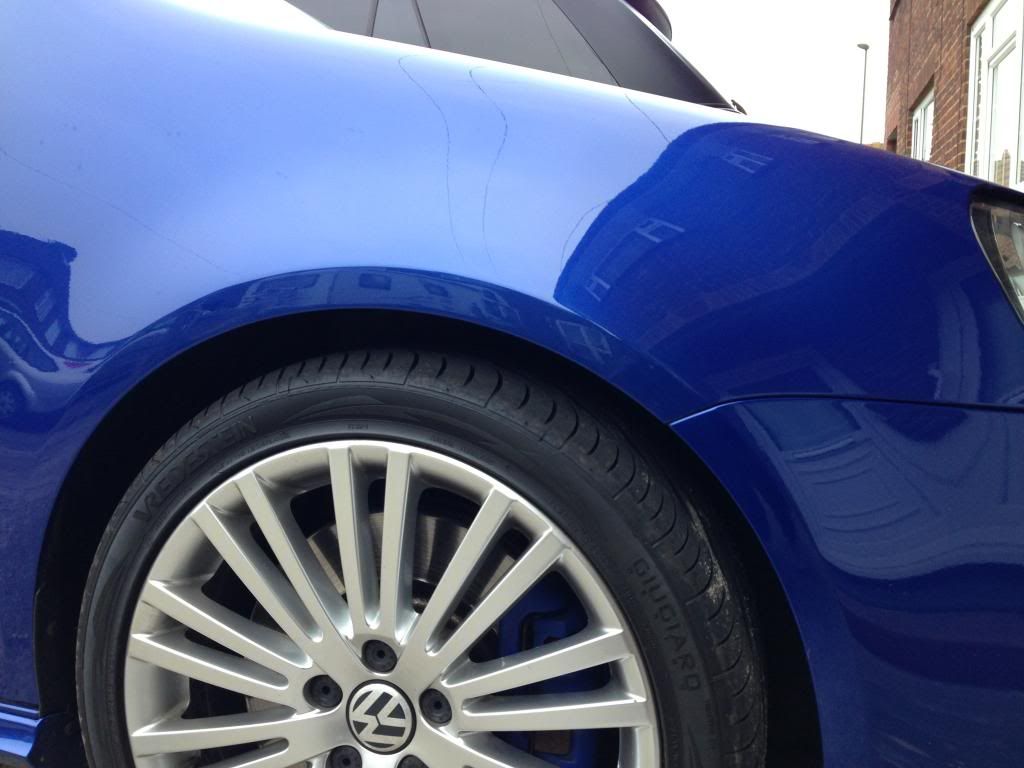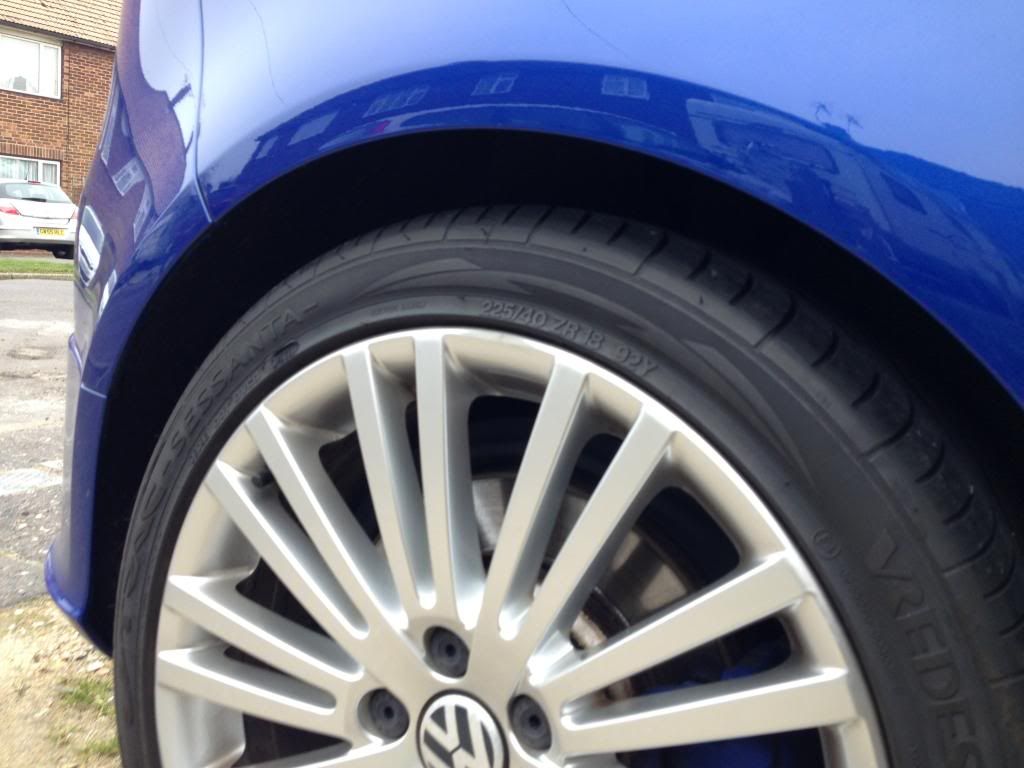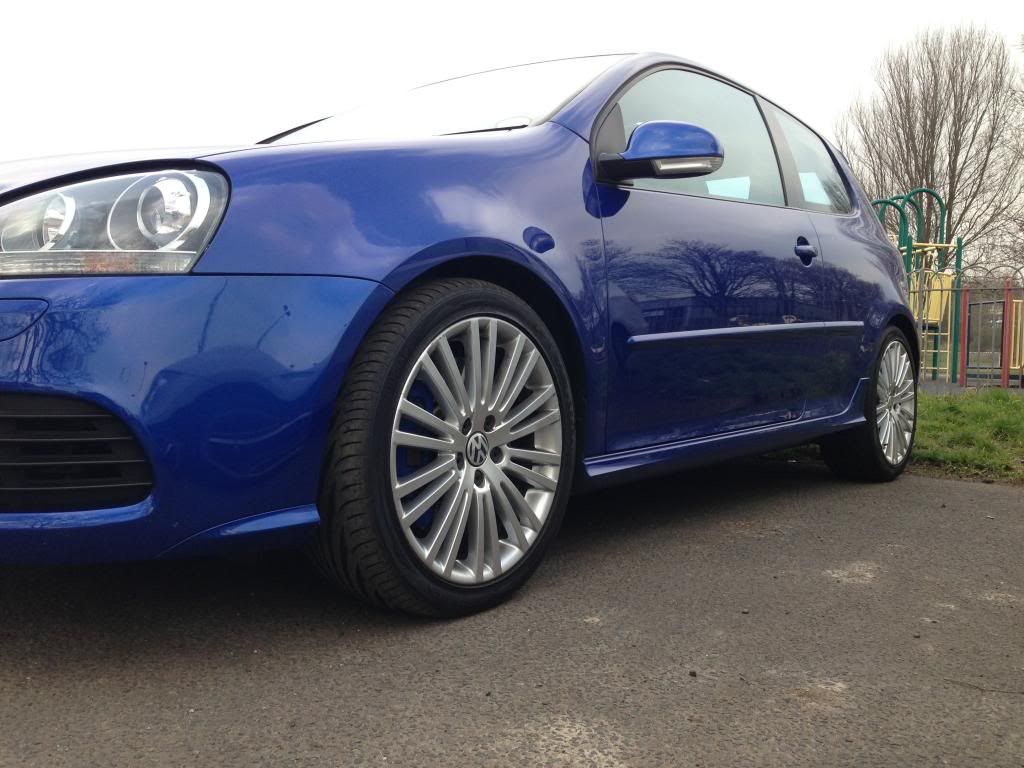 After: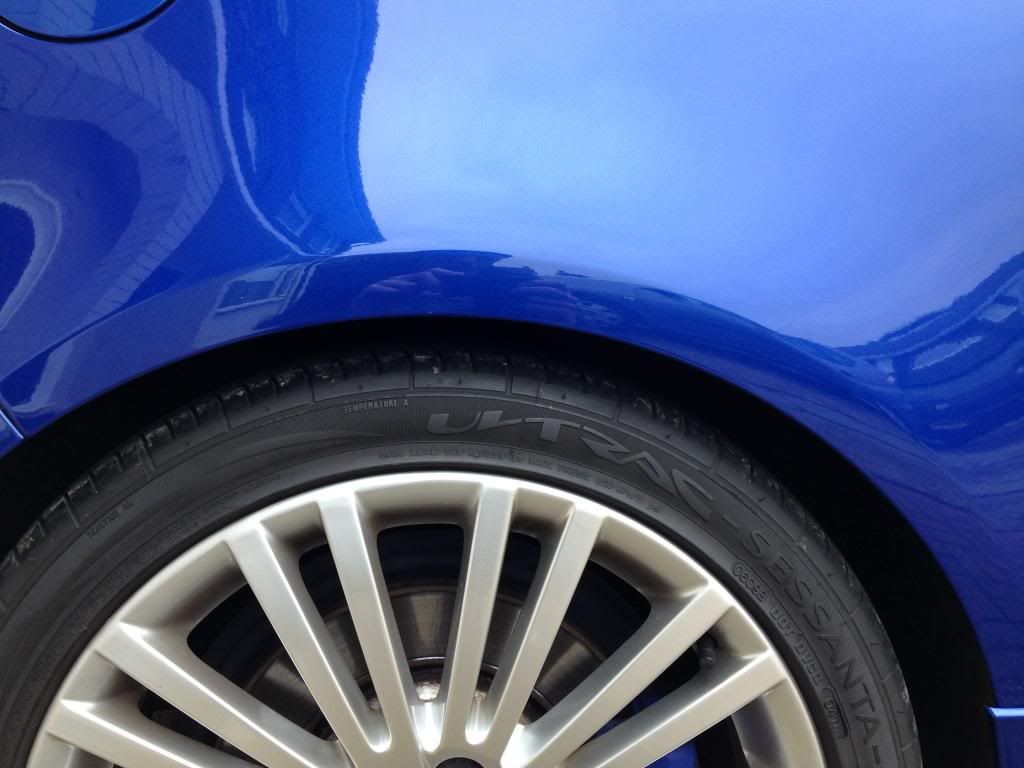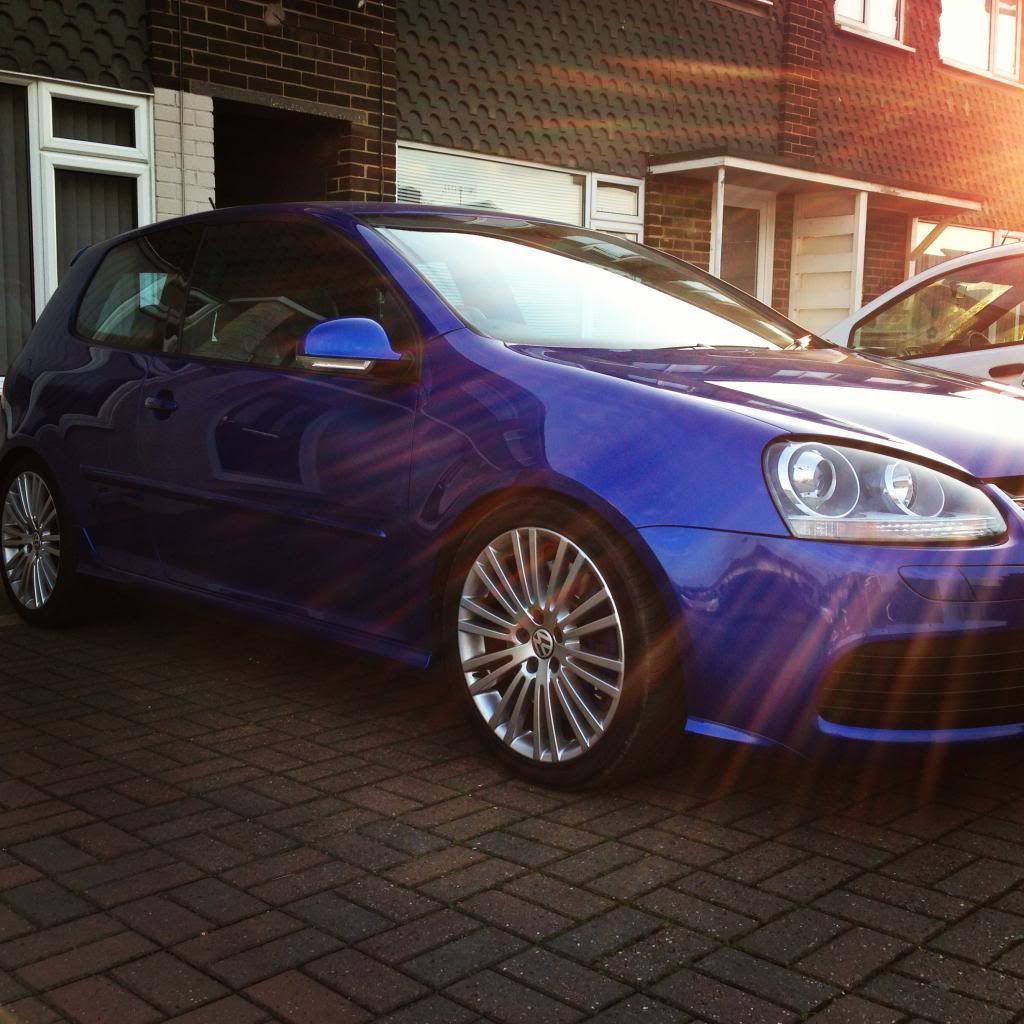 Looks lower in person and on the right flat surface!
Today I gave the car another clean, and treated all of the leather with Gliptones Leather Twins, love the stuff, brings the leather up like new and smells like new leather also! Im very OCD with cleaning the car, so it will always be spotless, or I wont drive it!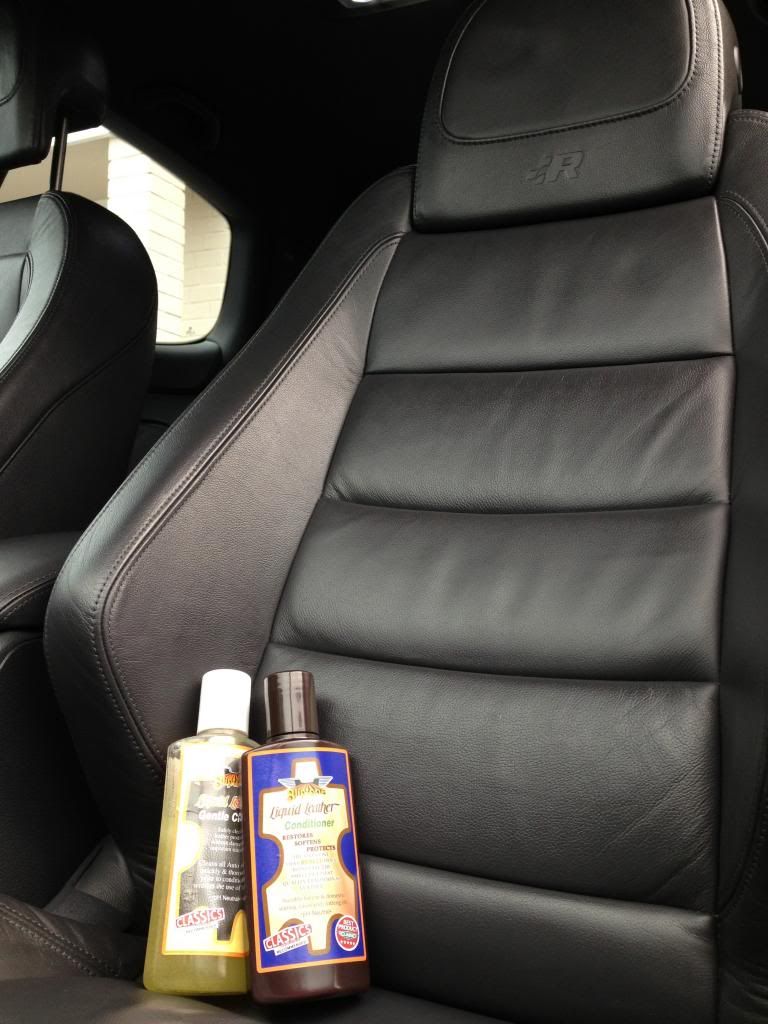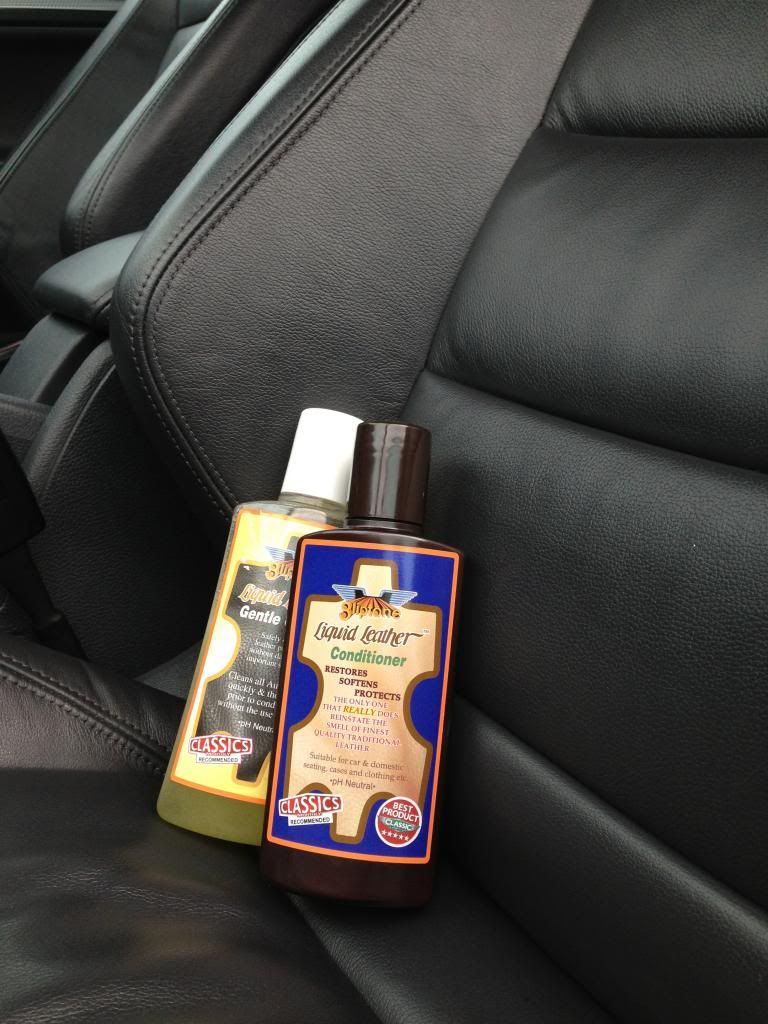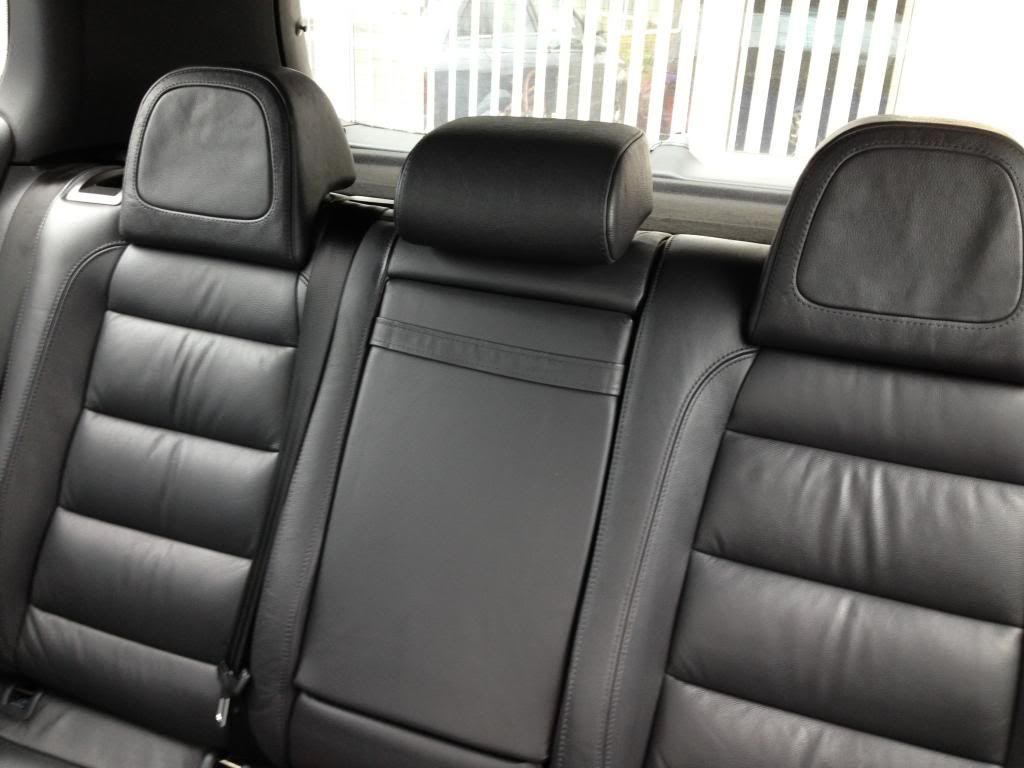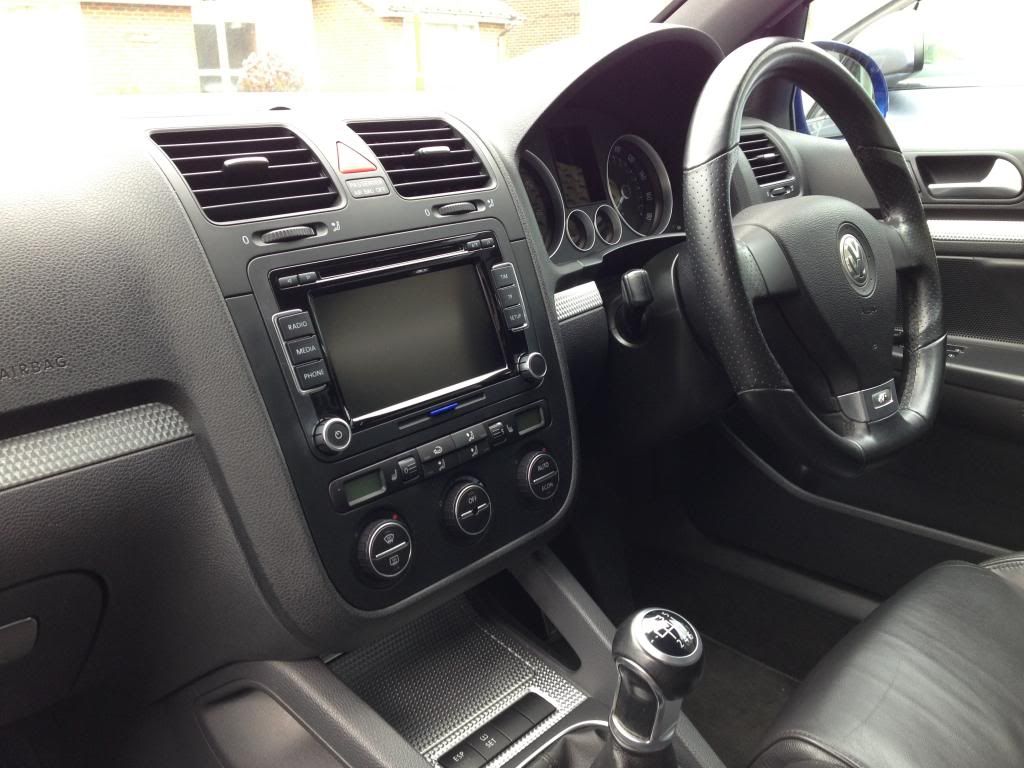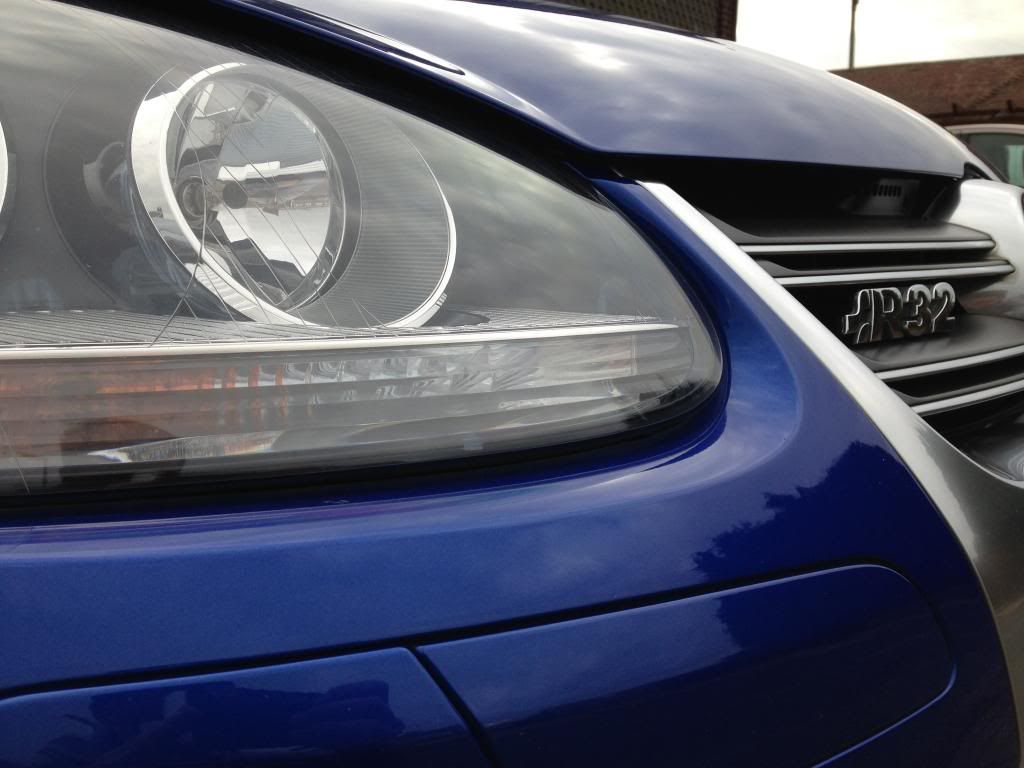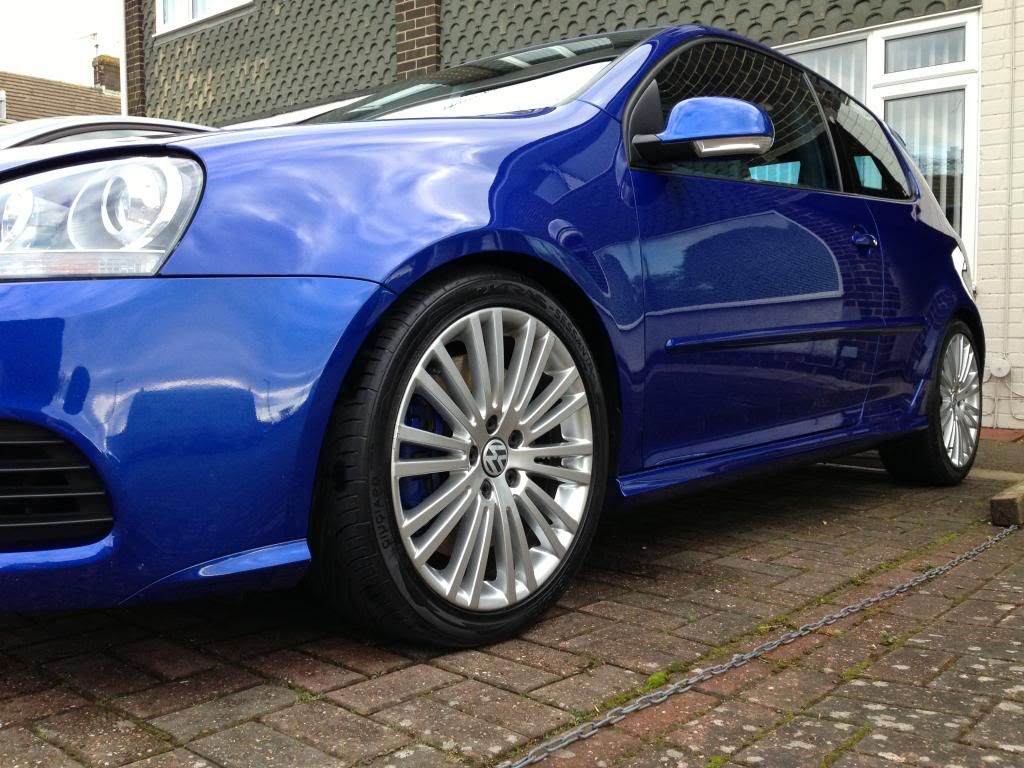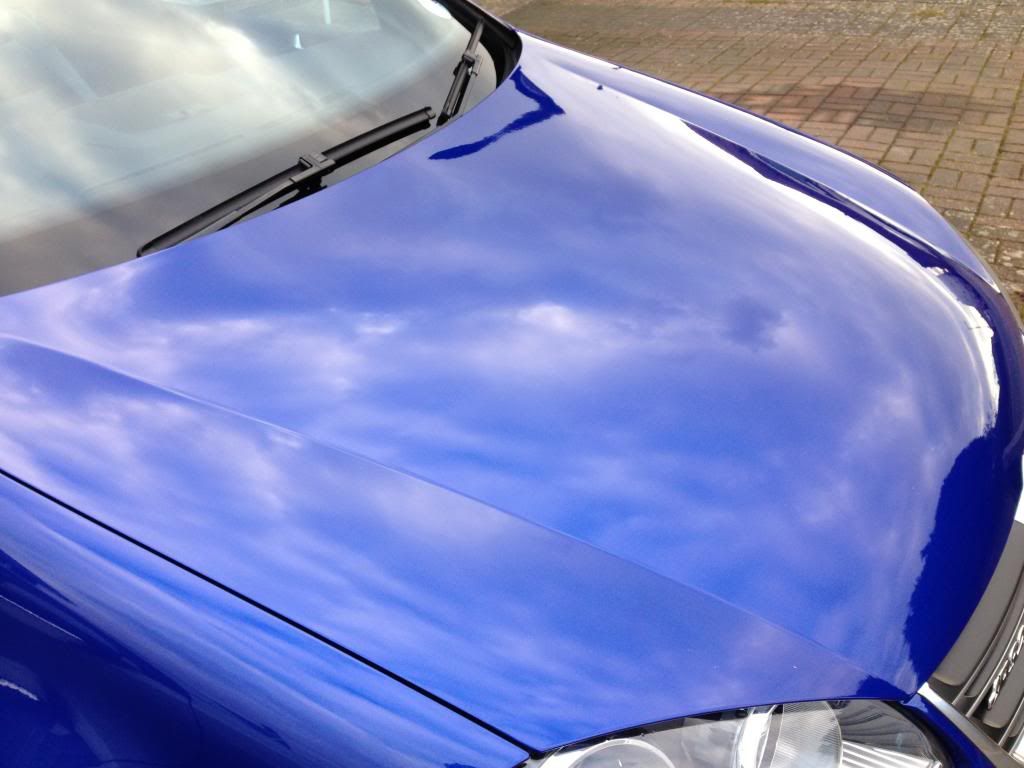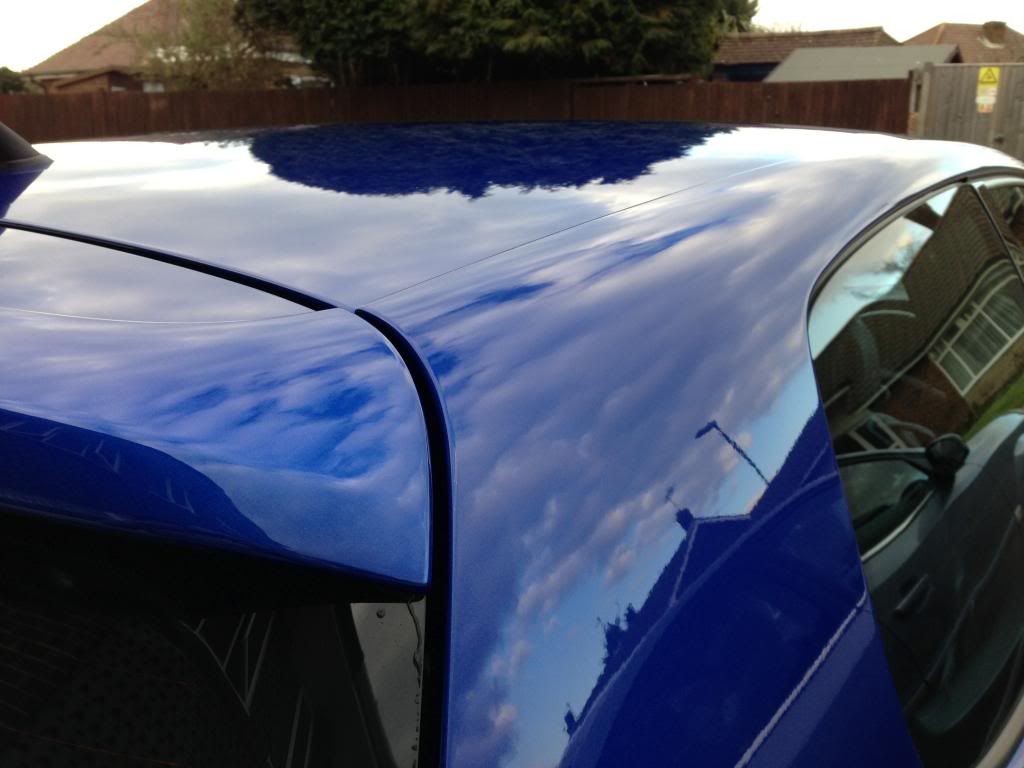 By the way - the above air freshner smells amazing, sweet shop scent and it really does smell just like a sweet shop!
And thats where I am for now!
Future plans so far are:
- Change the wheels (BBS CH or Rotiform BLQ's possibly)
- R Line Centre Caps & New Bolt Caps for these wheels.
- R Brake Pad Springs
- Panel Filters
- Slight tint for rear 3 windows.
- New interior handles to tidy up scratched pieces.
- Spacers 10mm F&R.
Thanks for reading!
Aaron