Hello all, after having the car at least 9months i thought i should make a members rides thread as i have with all my previous cars and found other members help/input invaluable!
So i guess i start with the old car/s...
Way back at 17 i had a Corsa B sport, probably the worst car i had awful in the hot weather clutch n gearbox broke on me so moved onto a Saxo VTR and this was great for a year no major problems so upgraded to a VTS and had that around 3 years.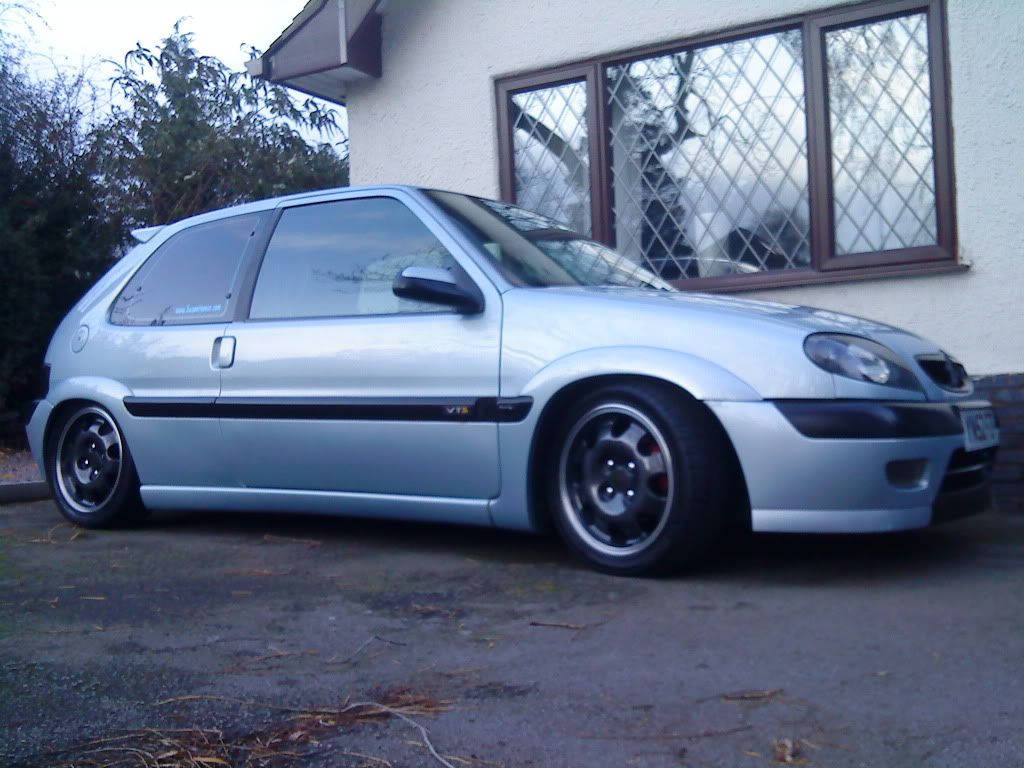 Then thought of going a bit quicker so got a 206 GTI 180 and this was a big mistake, terrible driver feel etc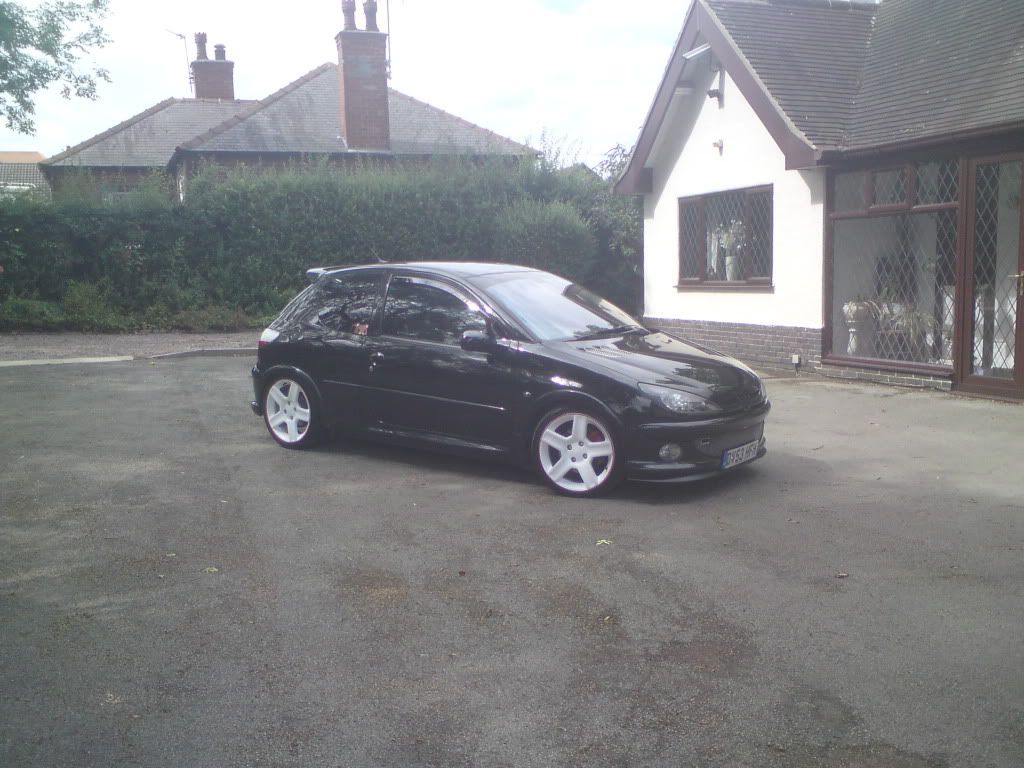 so went backward to a MK3 Ibiza Cupra and this was exelent drive, comfort and speed wise just like the Saxo but quicker and more refined.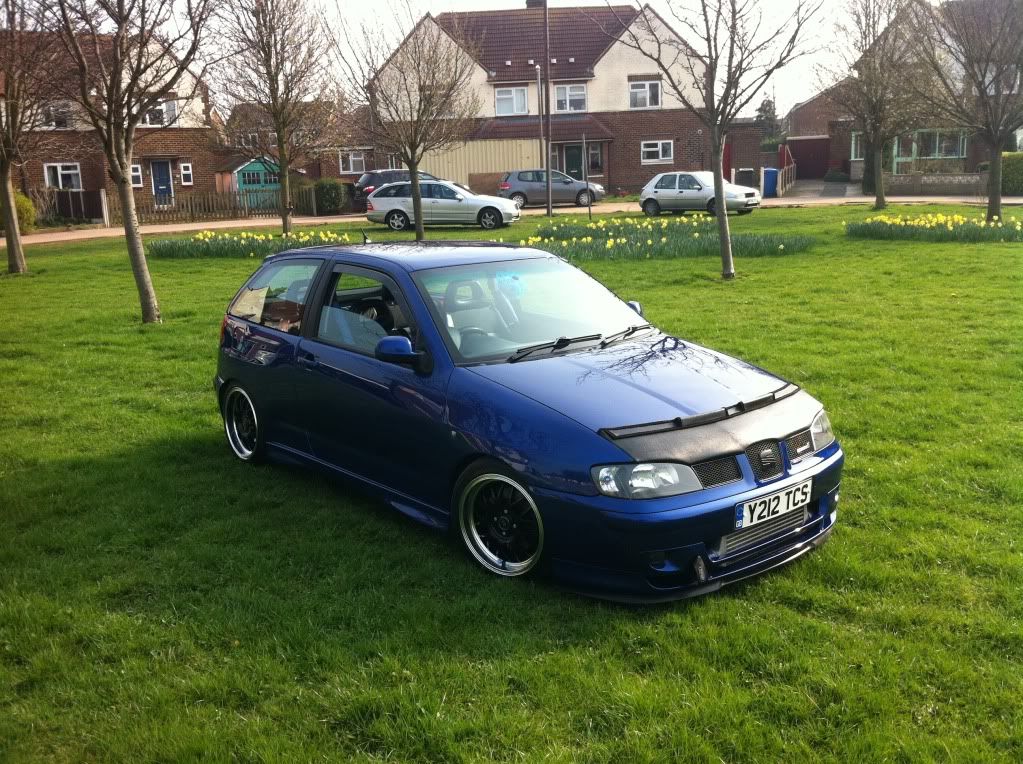 Then finally onto the R32 as i am now 25 and insurance etc is less of an issue and the car still meets driveability, speed and invidivuality aspects i was looking for!
I did some research before buying so knew a few things to look out for but was still quite nooby to golfs etc. Visited 2 on one day a Blue one that was all very nice but didnt have the suspension and exhuast mods i was looking for and the front bumper was a bit tatty. Then a black one that was obviously dodgy but went along with it for a bit, EML light on fans not working etcetc but gave it a drive and found it to be nice so eventually found a 3rd one to look at instead that was looked after, low milage, free of marks and had the important major starter mods!
So for a few hard earned pounds i had myself a 53plate 55,000 mile great condition R32
Straight away i set out putting my own touches to it but first ill list what it came with;
Full Milltek resonated exhaust with sports cats
KW V2 coilovers
Carbonio Induction kit
KW adjustable tie arms
Full black heated leather Konig seats
Privacy glass all round
Smoothed front bumper
Black badges front and rear
BBS CH 19" Black edition alloys
The parts that helped swing the deal for me were the suspension and exhaust, as i had seen that these could cost upto 2,500 alone. It had recent brakes and pads as well as shown within the receipts i got off the previous owner which werent cheap either!
So how it looked when i first picked it up....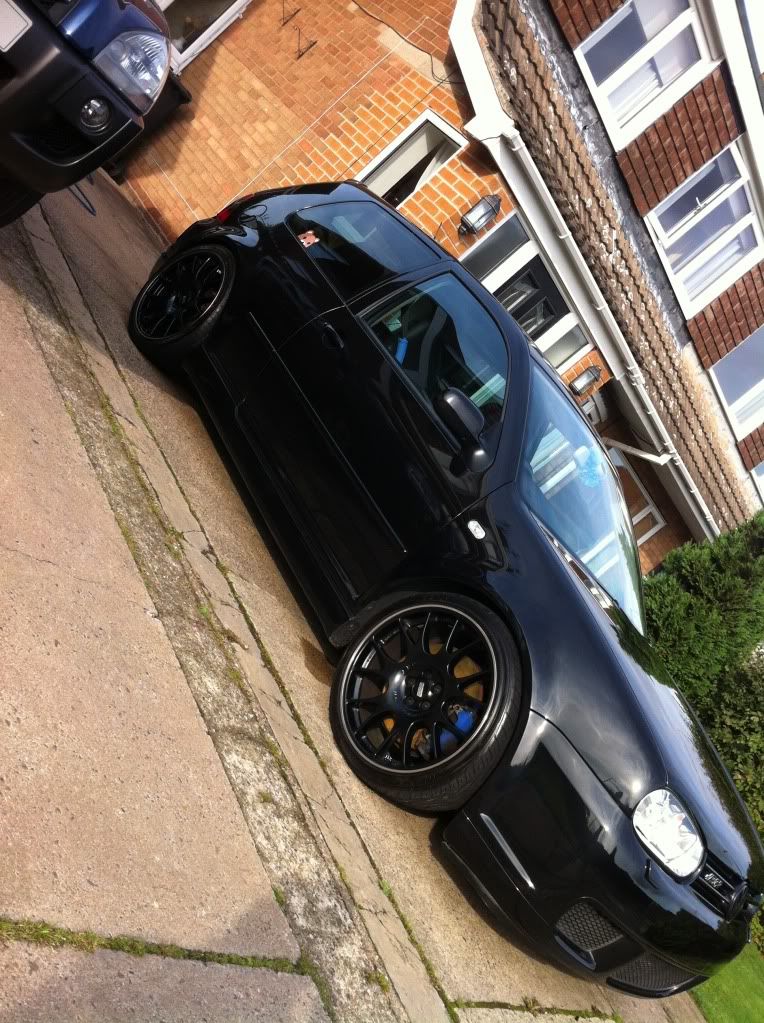 First mods came from my old car just some blue details like blue dice dustcaps and the blue hawaiian lei for the rear view mirror. Then i had to take the front window tints out as i cba with getting pulled for a pretty crap mod
took all of 5 mins to get them out.
Next step was the reg plates, got some nice pressed plates and sticky pads so i didnt ruin the smoothed front bumper and some wind deflectors as they tend to look smart as well as being practical, team heko all the way...Then a bonnet bra to avoid stone chips in winter, altho it turns out the stones hitting the VERY expensive headlights can be more of an issue! One of mine was cracked on the motorway and cost a hefty £250 to rectify!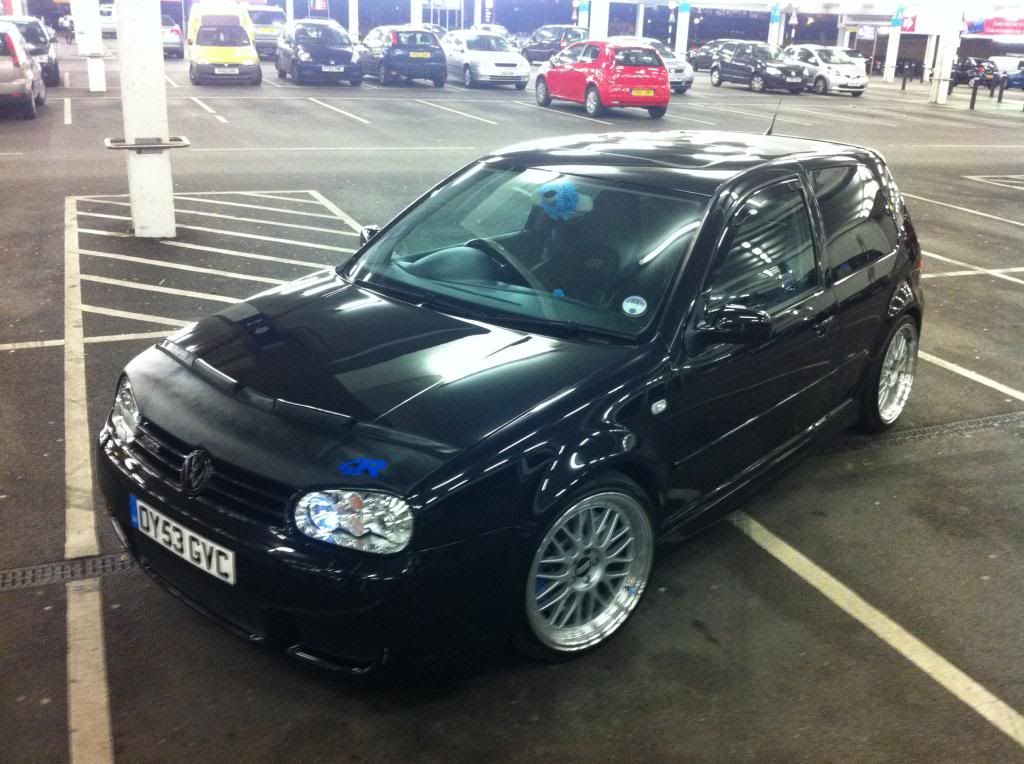 As you may of noticed i ditched the BBS CH for some BBS LM Reps in 18inch as i felt the 19's were a bit large and with 18's it would bring the car nice and low
I went for silver with the polished lip and it was a nice contrast to the black, although i have been considering maybe having the centres painted blue same colour as the calipers???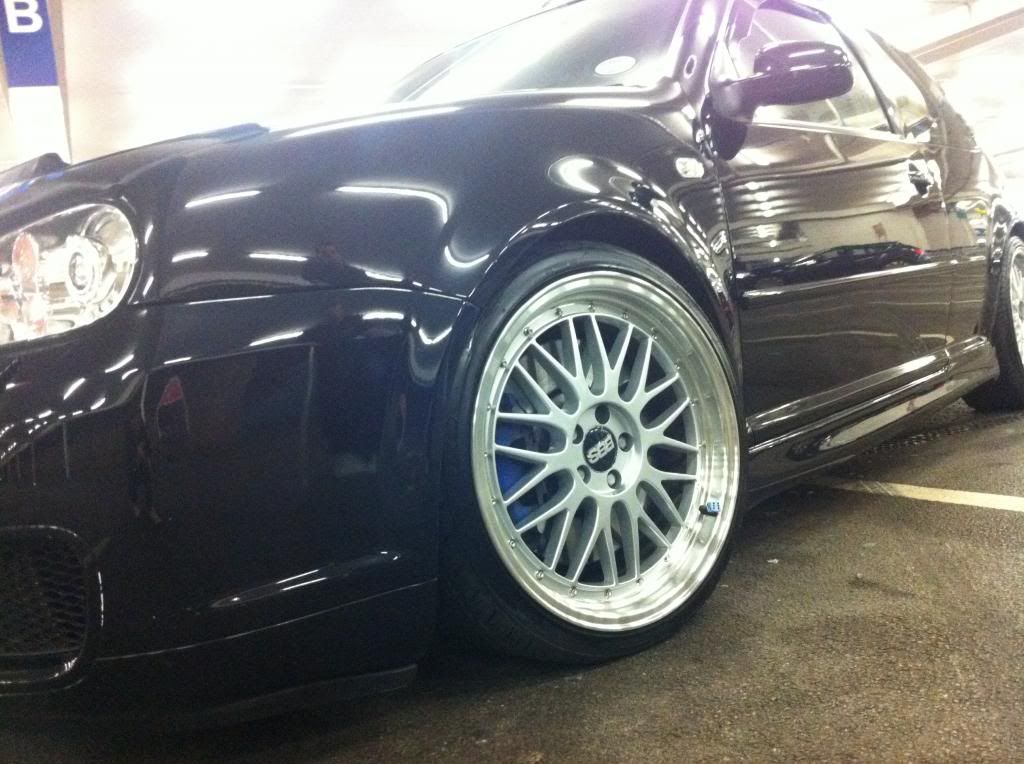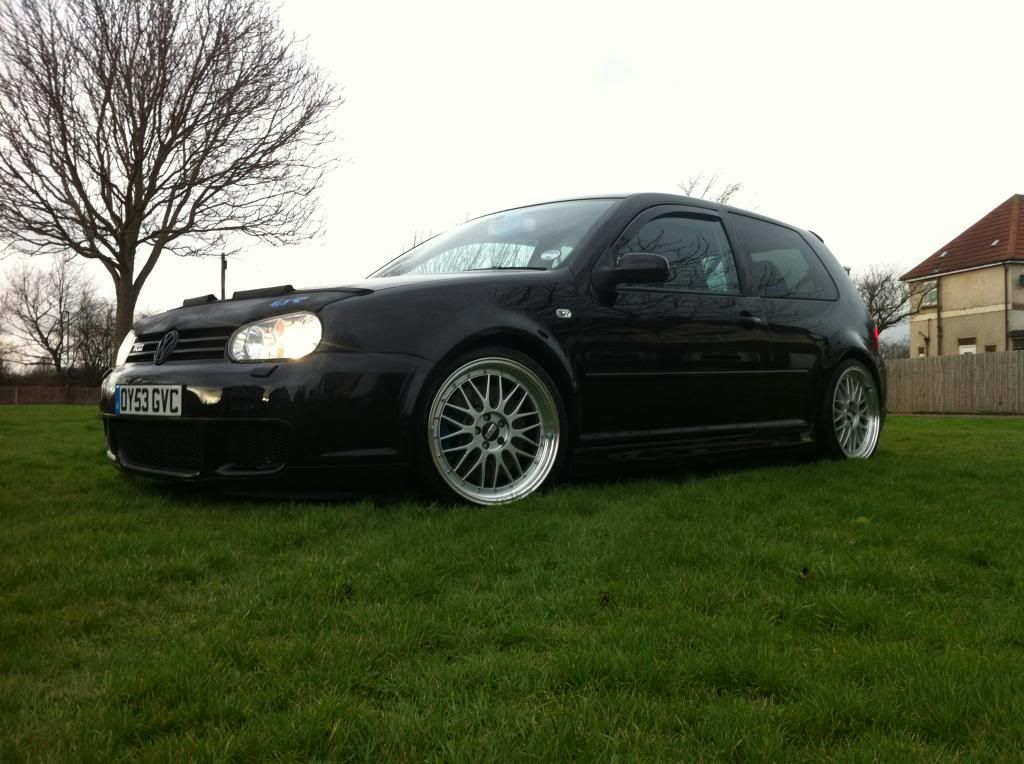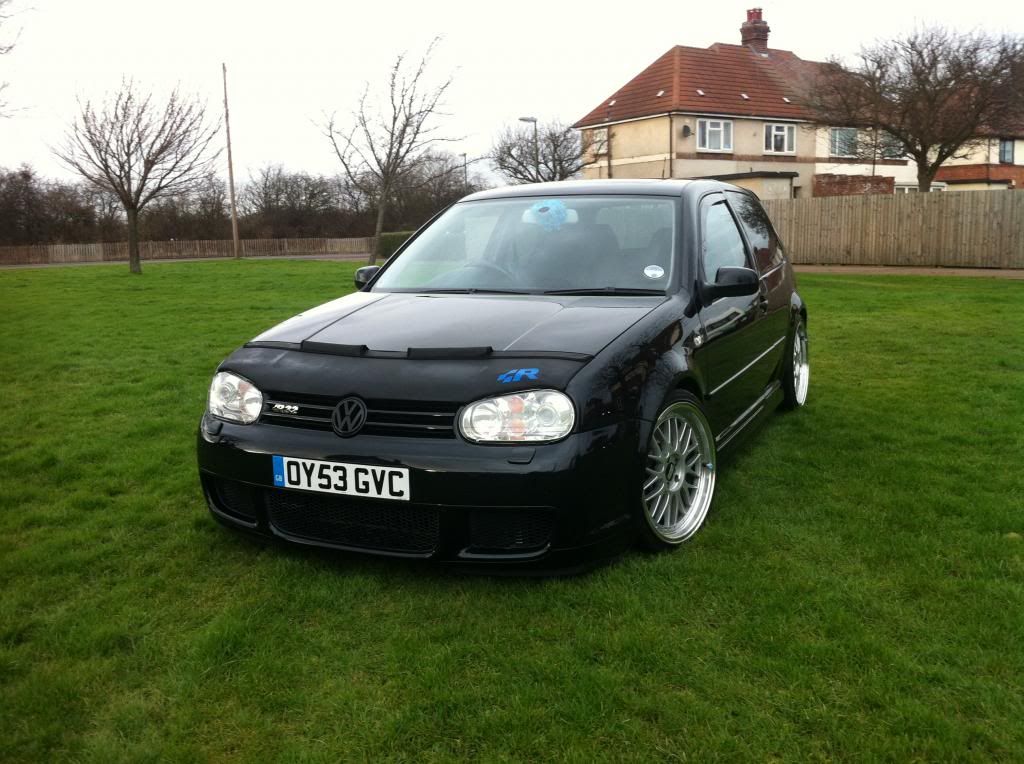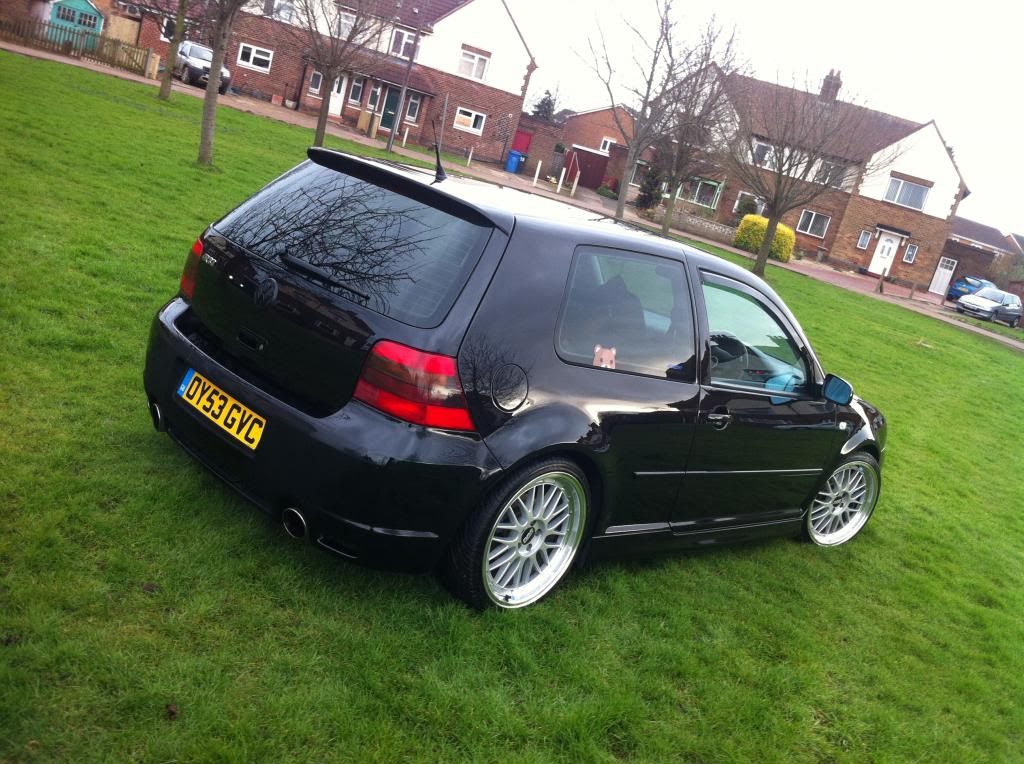 I also upgraded the majority of the bulbs on the car to pure white LED's so its nice and fresh.
im a bit of a detailing whore and have a DA polisher so gave it the once over with ma mate then took a few pics....
foamy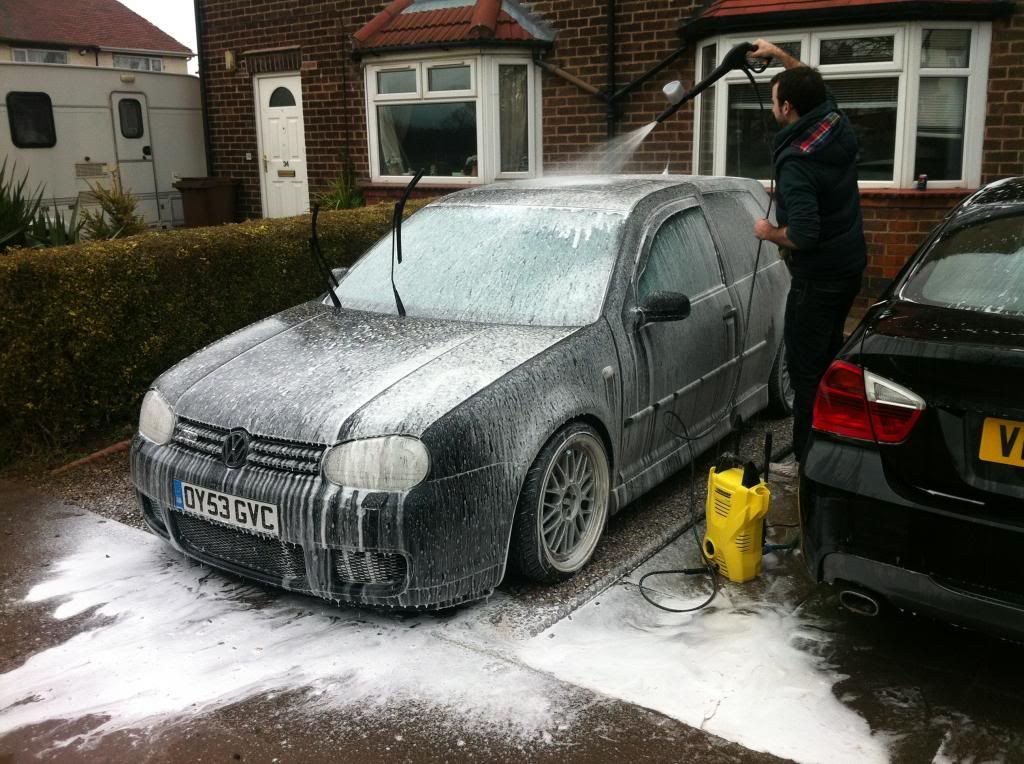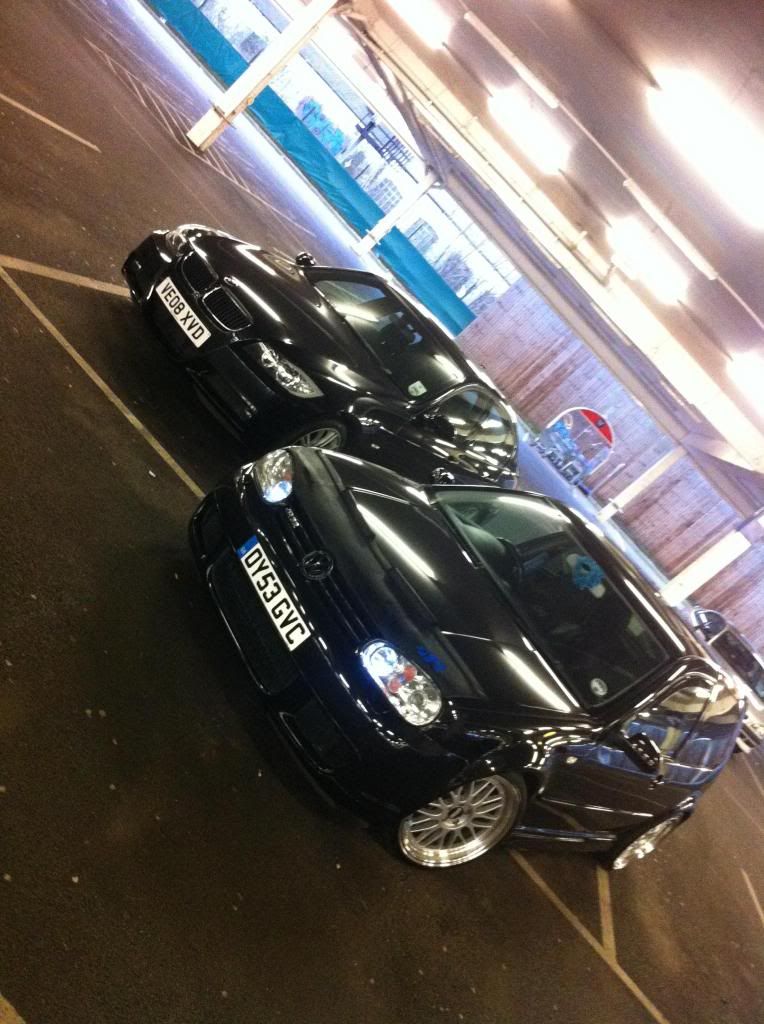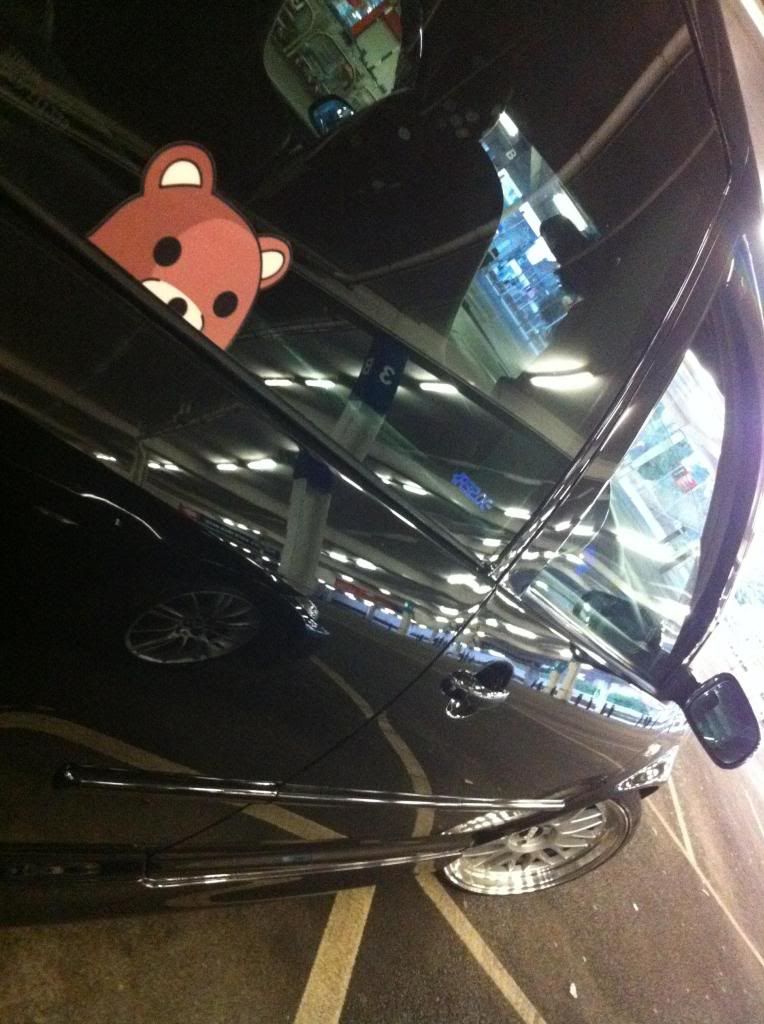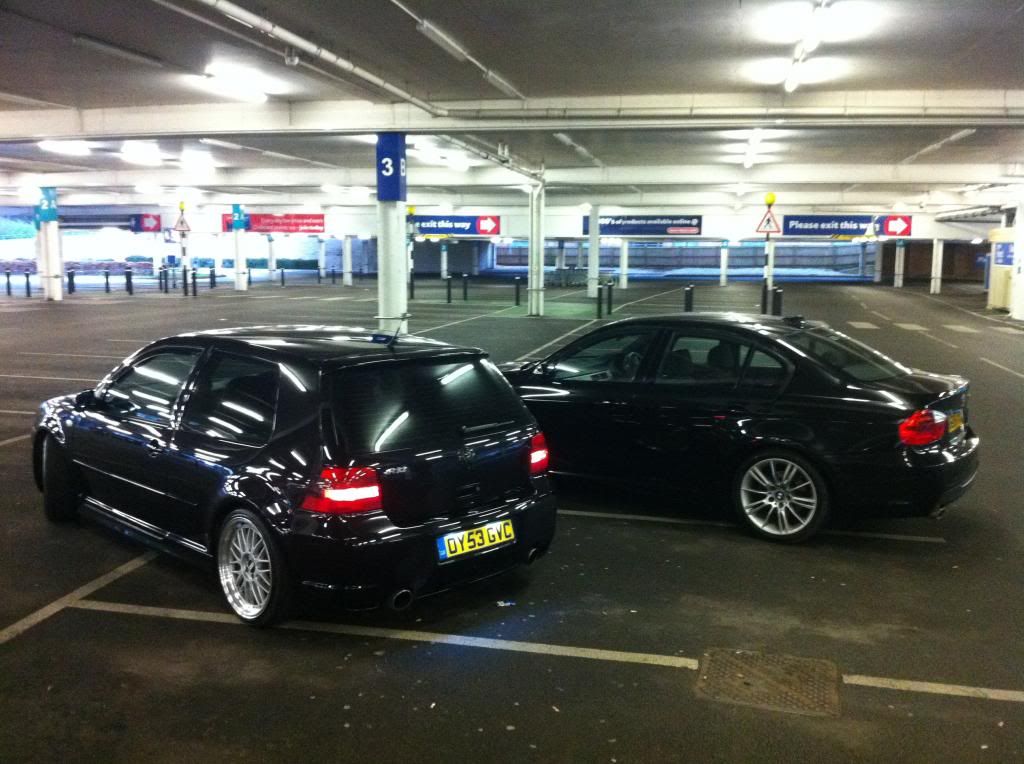 After noticed the filter on my carbonio was well and truly knackered i had a replacement one sent out as well as investing in some under bonnet bling in the form of a r8 oil cap and a upper strut brace in carbon and blue...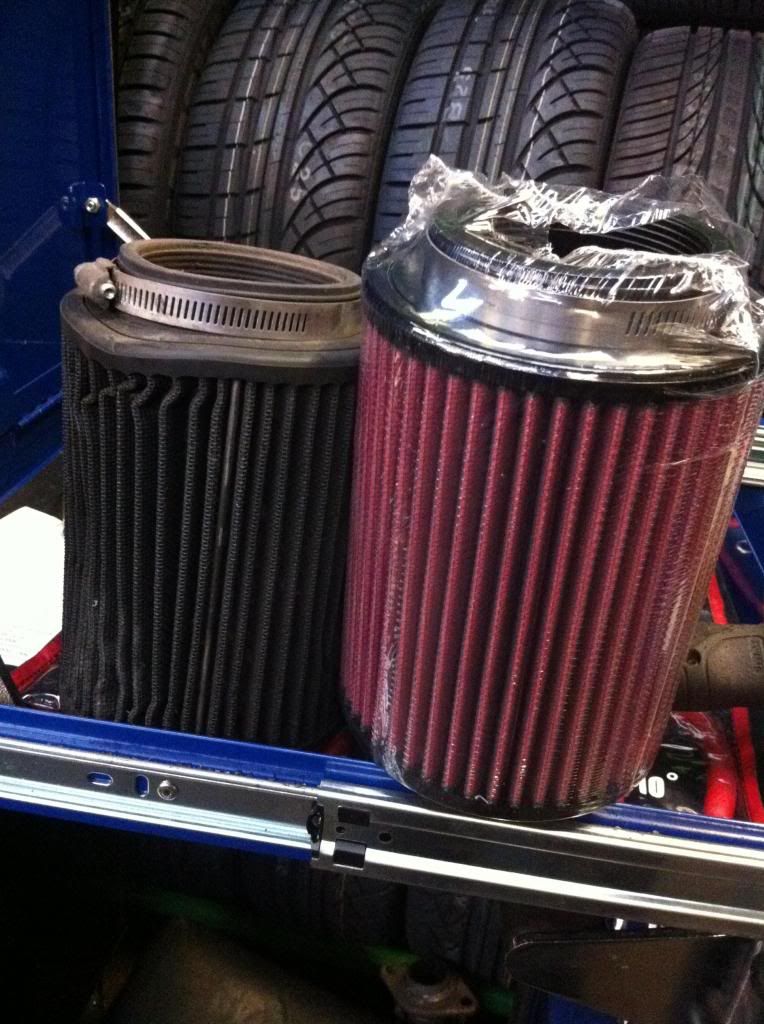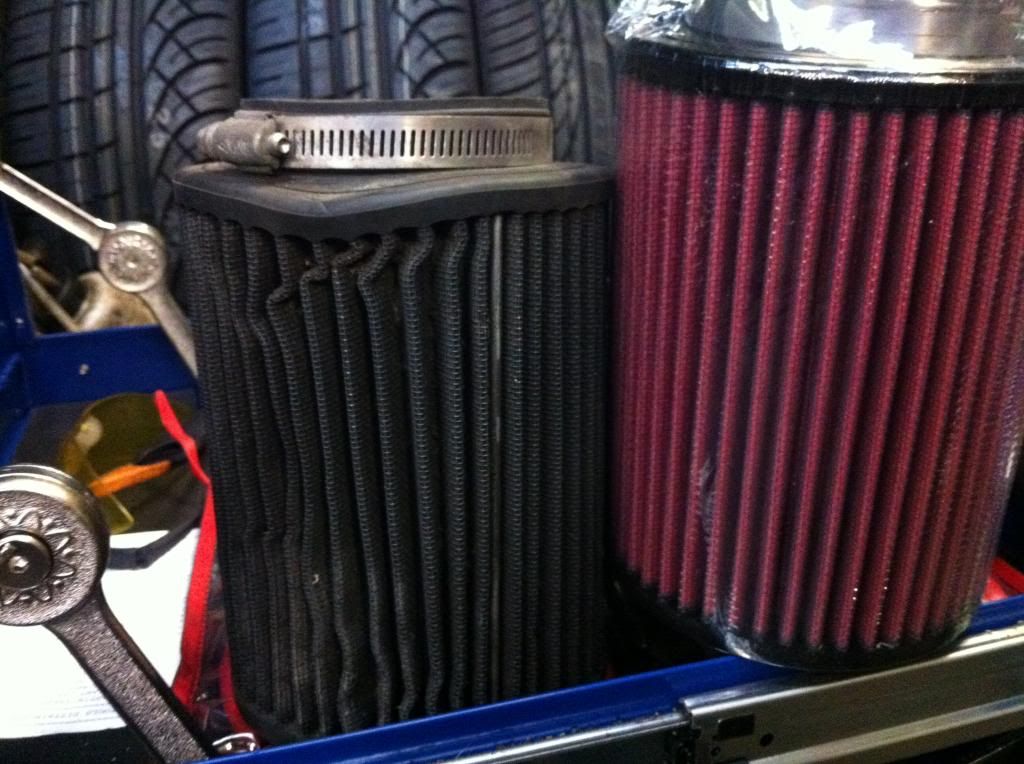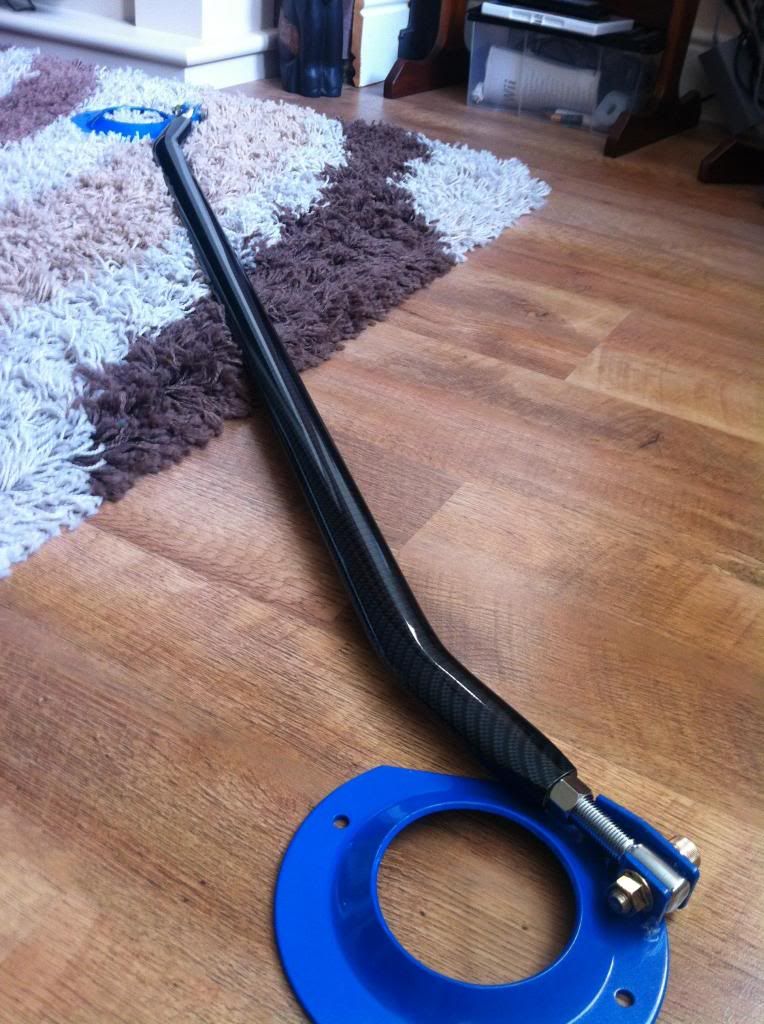 I then got a LCR splitter as i had one on my last 2 cars and it always improves the look at the front imo...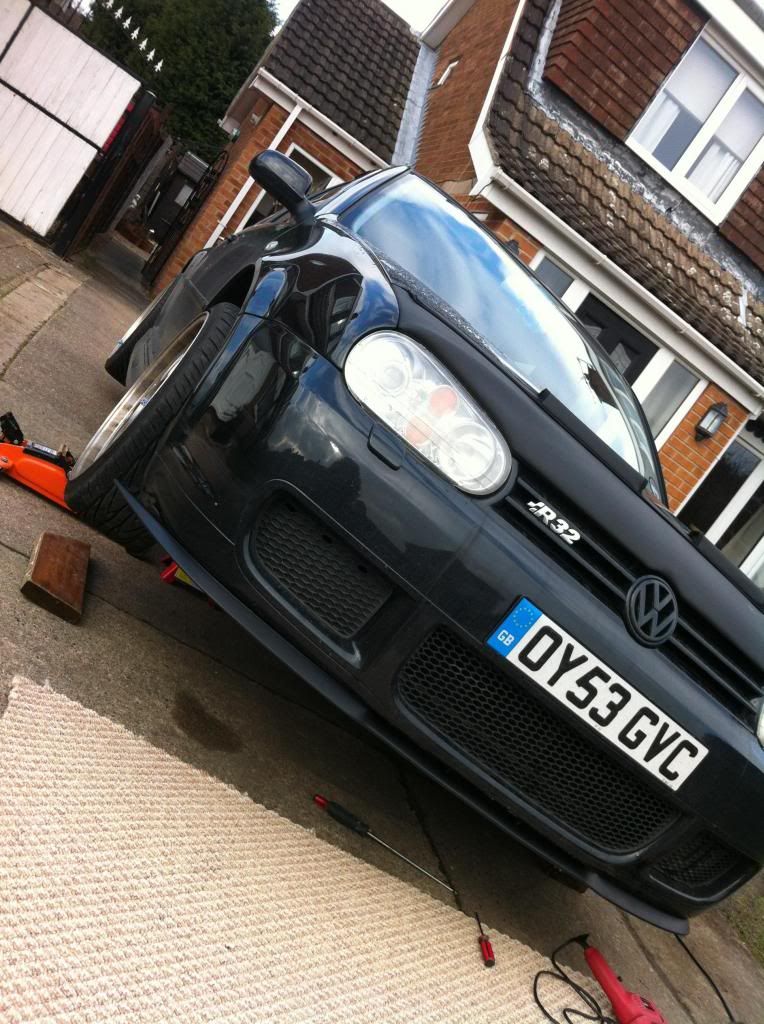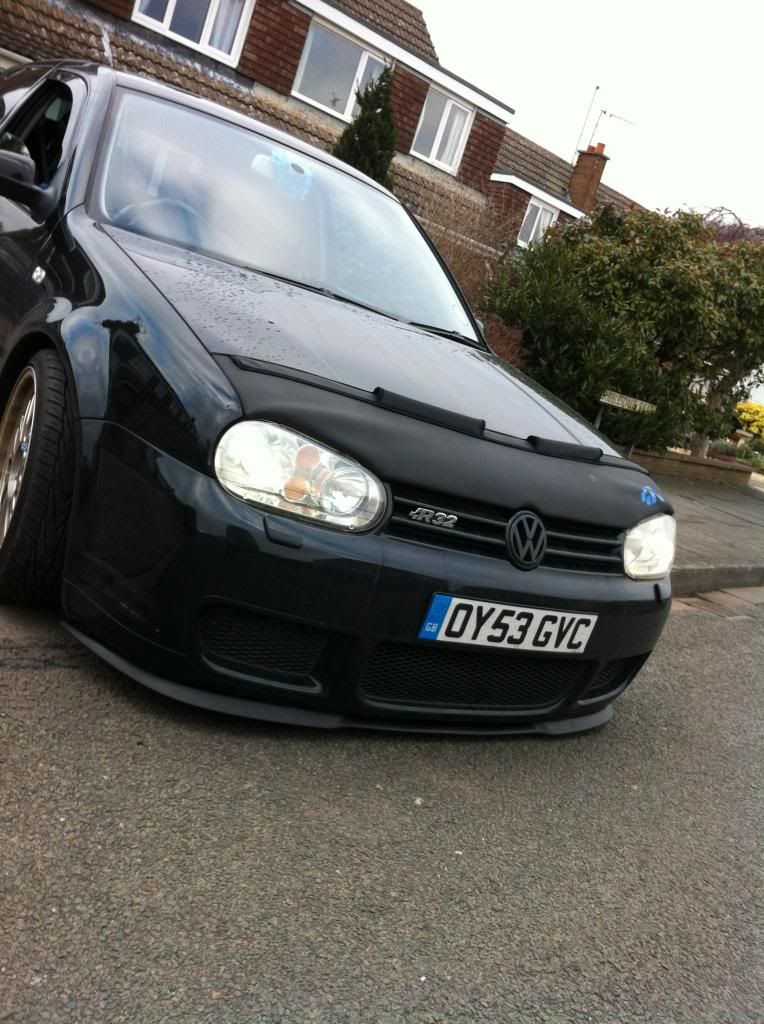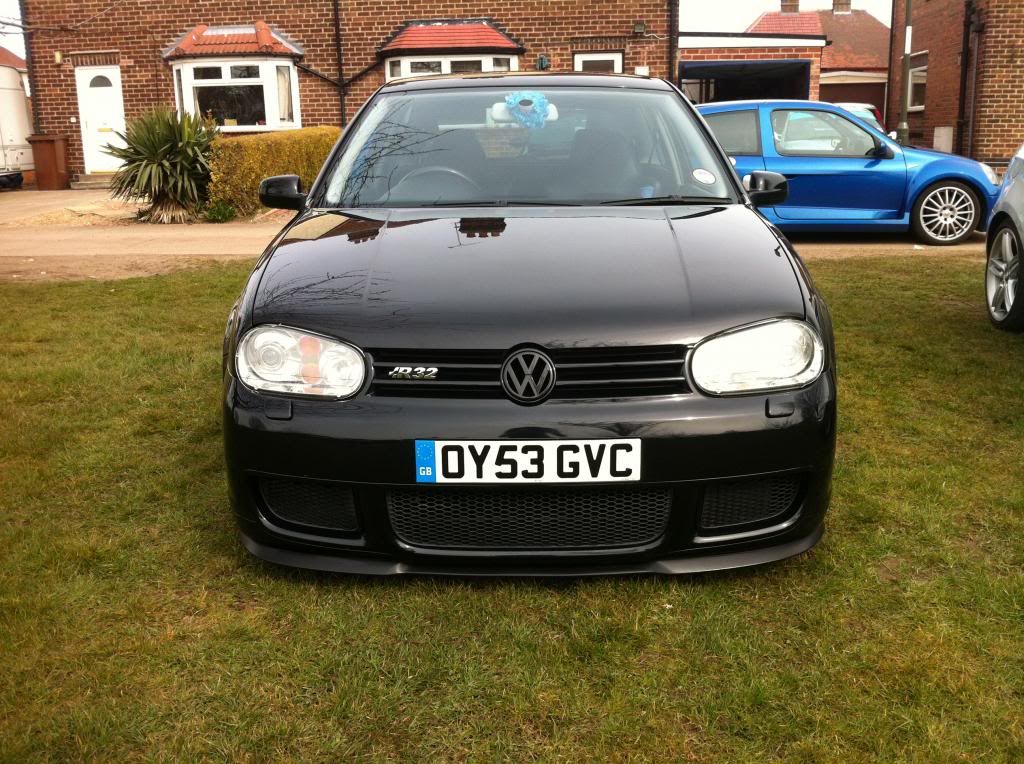 To avoid further headlight issues i added some headlight protectors which are actually quite a nice piece of kit and took the bra off for summer time
also changed the standard crystal side repeaters for some black style ones i found on good old ebay...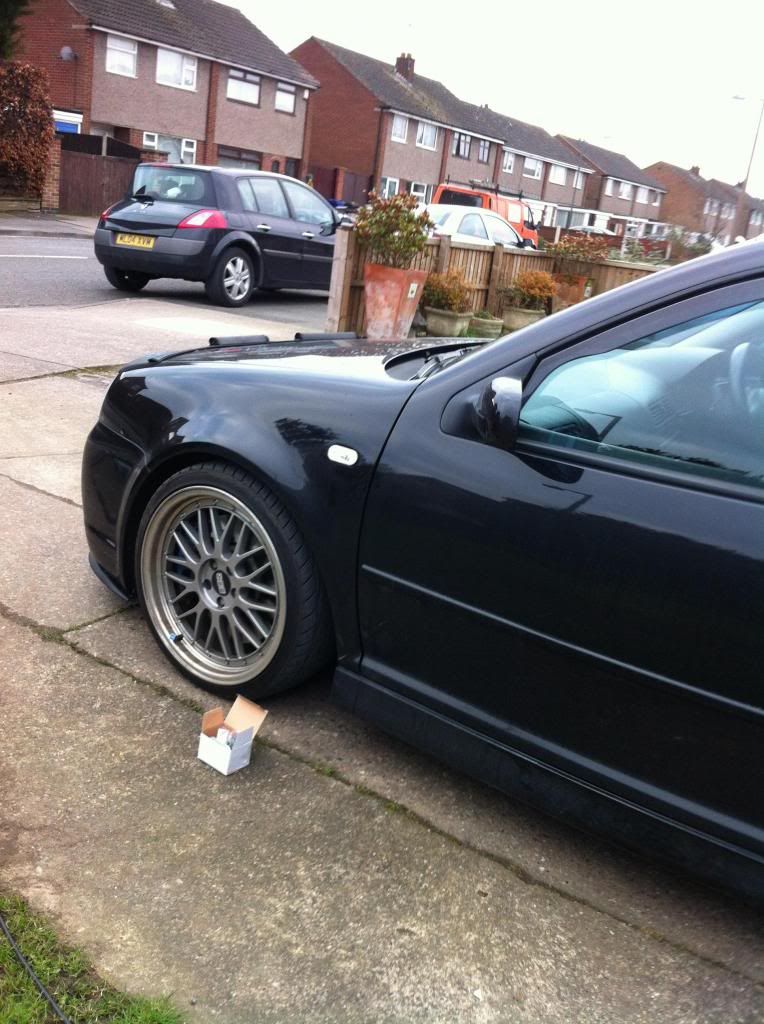 ta daaaa
did a bit of cleaning up of the engine bay aswell since it had got warmer and days longer, strut brace not fitted in pictures as only got round to doing it the other day and not taken pics yet...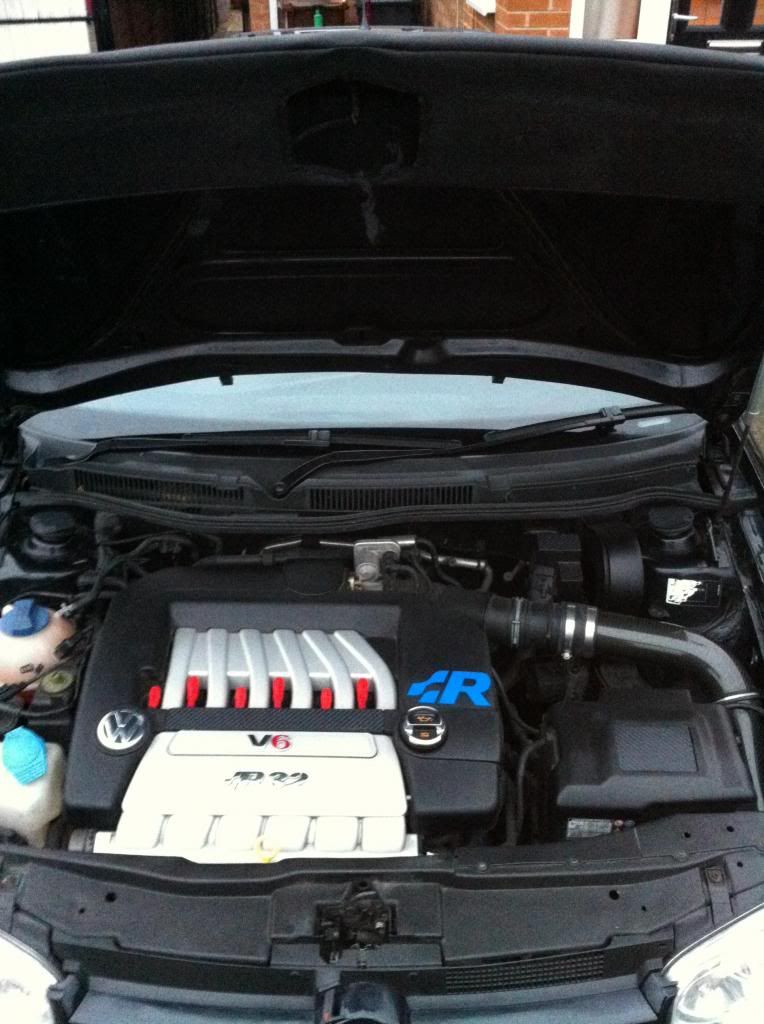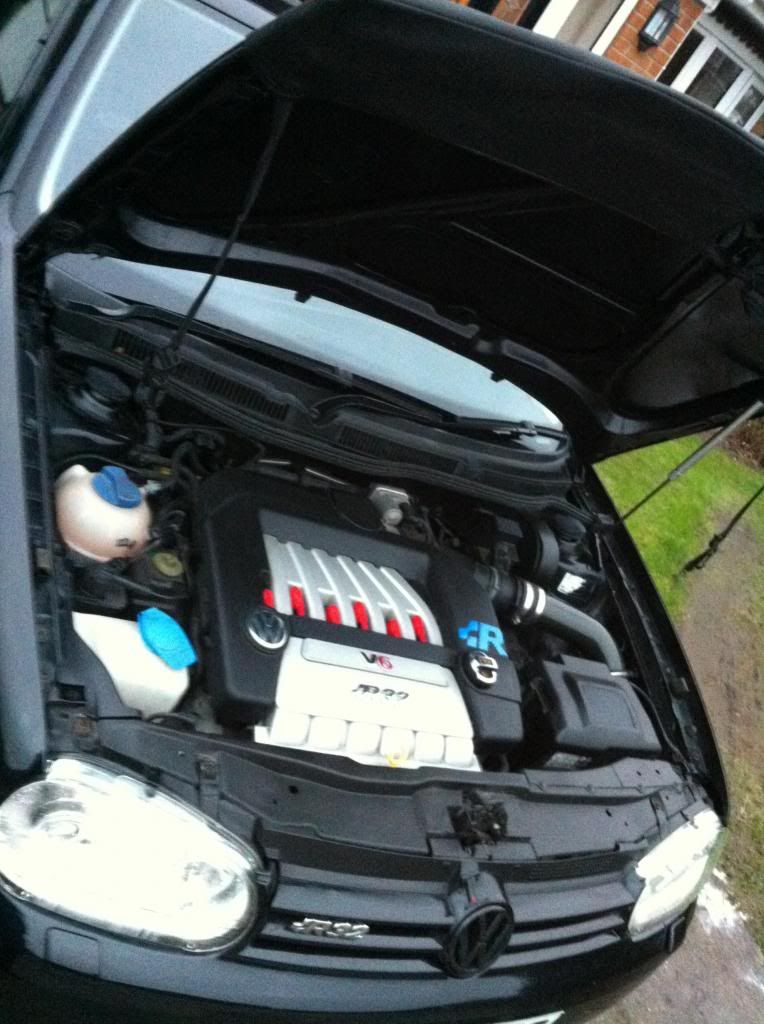 unfortunatley due to the hot weather the sticky pads holding my front reg plate on gave up and the thing fell off so its now living in the window... not the best legality wise but it will have to do for now. also installed my sub amp and headunit, nowt special just something to give some bass and the headunit takes a usb stick which i handy for loads of music. the front speakers seemed decent enough to not require an upgrade atm.
so here are some final most recent pics...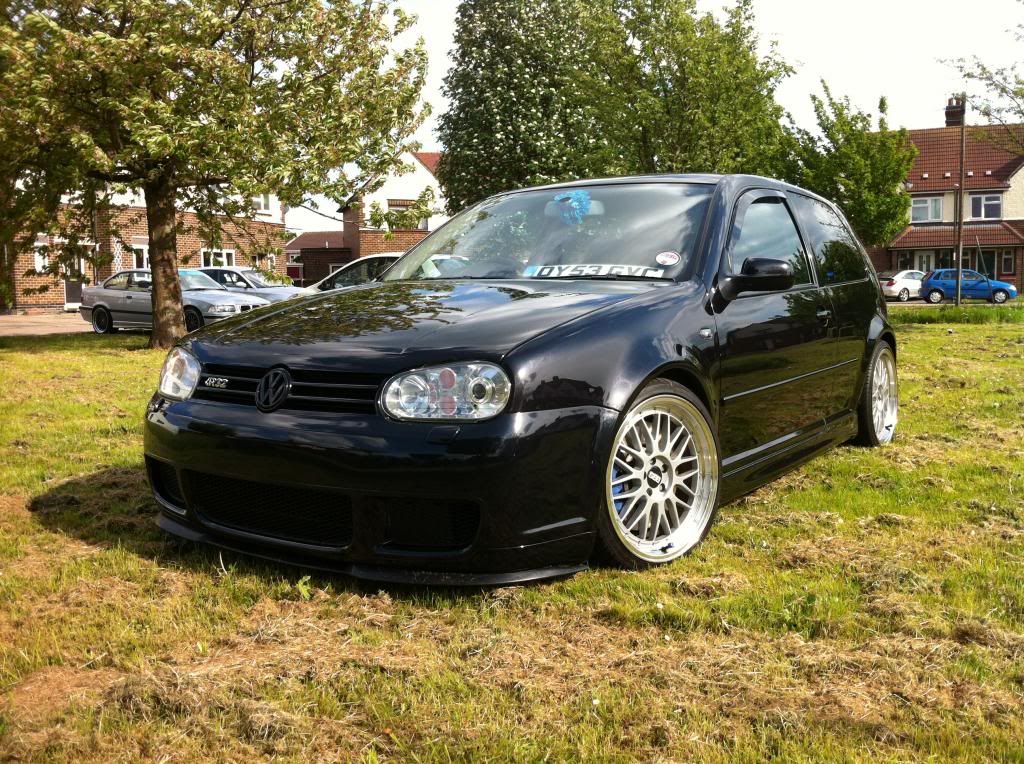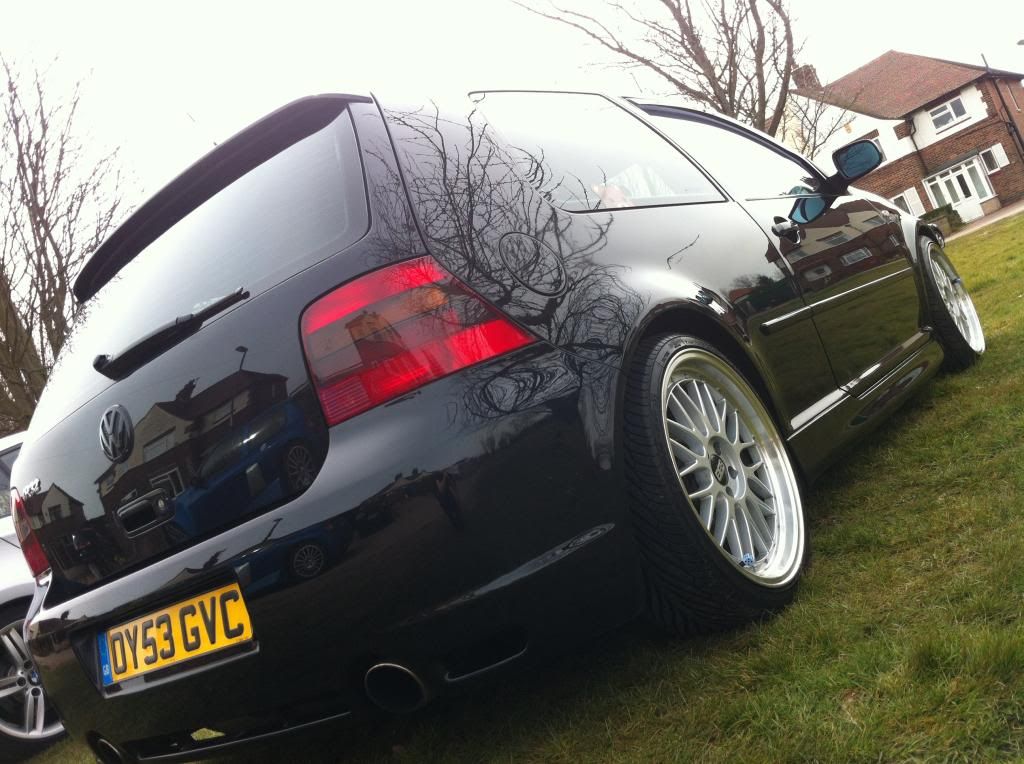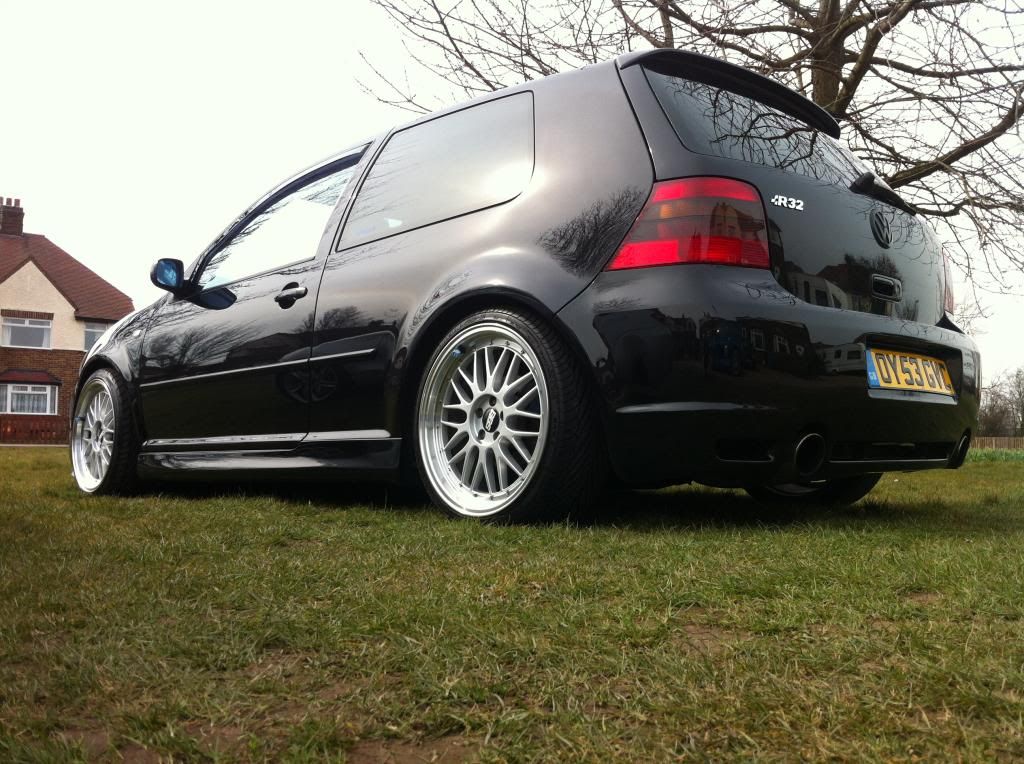 Future plans and stuff to do include:
new door module drivers side as its not registering being opened, apprently a common problem, i have the part just needs fitting by some1 that has an idea what there doing
needs a new ignition switch as it isint registering when the key is taken out so stereo stays on, i have wired it to the illumunation for now so is controlled by the lights haha
maybe add a bit more spacing to rear wheels
maybe a unibrace
find out why glovebox and boot compartment lights dont work
get a short shifter and the blue coilpack covers
have a big service
thats about everything, any thoughts suggestions comments and questions welcome
im based in Long Eaton near nottingham and i have the owners club stickers if you spot me feel free to flash your headlights!
Adam