Discussion Starter
·
#1
·
Anyone who has been at a Manchester meet will have noticed MIQ's Mk4 and how you could fix your tie or hair in the reflection from the black mirror paintwork.
I had asked Mark if he would have a look at my R to see if the paint was salvageable and he said he would. I got booked in on Saturday for what I thought would be a nice wash and polish.
Haha.
What I was given was a master class in someone who has a passion for detailing with a full explanation for each stage of the process on what was being done, why, and what I should be looking for as an amateur viewer of detailing.
I witnessed a transformation unfold in front of me that I reckon I'd never see, in-between rain showers.
The product list and process for this runs approximately as follows;
Meguire's NXT car wash (purple), using a Meguire's wash mitt and the two bucket method. Meguire's towel to dry.
Clay bar using Meguire's Ultimate Quik Detailer (black spray bottle) to wet the area being done.
Meguire's Swirl X applied with an applicator pad and a touch of Meguire's Ultimate Compound on one scratch that was a bit deep. Both black bottles.
Poor Boys Black Hole Show Glaze next for the black car.
Meguire's Next Generation Wax is followed, after completely drying, by a layer of Ultimate Quik Detailer.
Dodo Juice Red Mist Protection layer next once the UQD is dry, then a second layer of UQD completes the wax and protection.
Brasso for the exhaust pipes, Nilglass for the windows and mirrors and Endurance Tyre Gel followed by Meguire's Wash and Wax Anywhere for the sills and around the door hinge area completed the work.
There was a steady precession of microfibre cloths and a series of applicator pads in the mix too.
I should say at this point that Mark should be doing this full time, and I will recommend his services to anyone not brave enough - like me, or if you are just looking for a top detailing job.
Snowfoam has been recommended for me to use in future and I only hope I can remember the sequence of the operation!
A big thank you goes to Mark for his efforts. Hope I can keep it good now.
So, the pictures.....Apologies for the quality, they are from my phone.
I took this picture in bright daylight last Friday showing the reflection of a garden.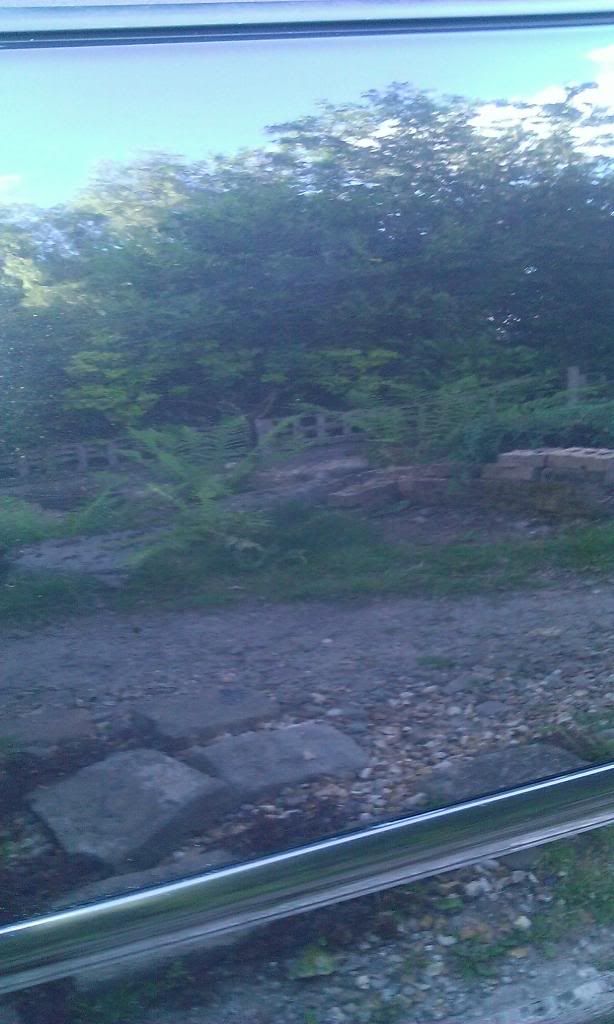 This one was in dull overcast light after the detailing.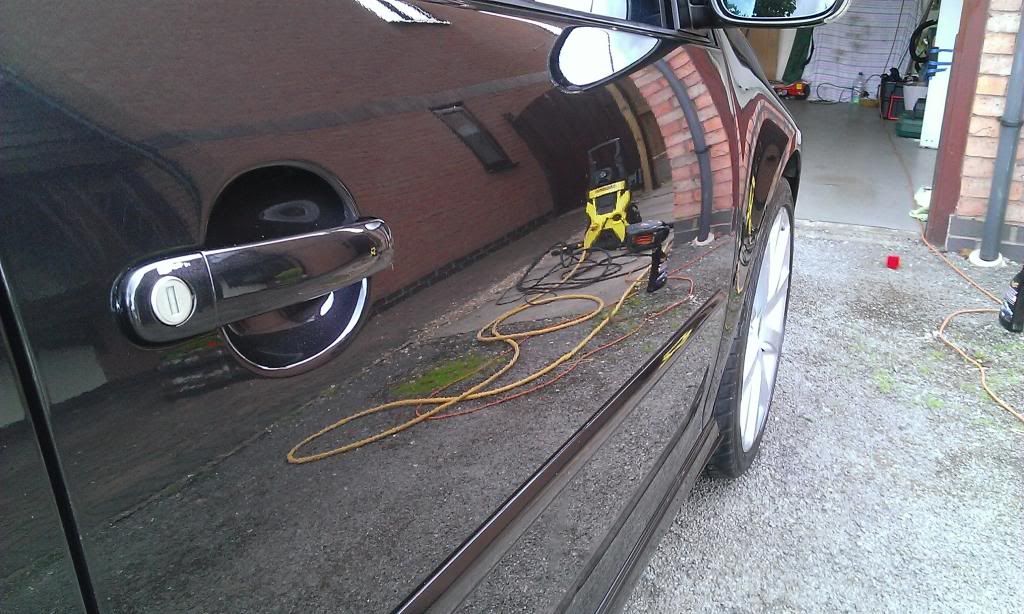 MIQ's Mk4 in the reflection.