Forge 6 speed quick shift selector.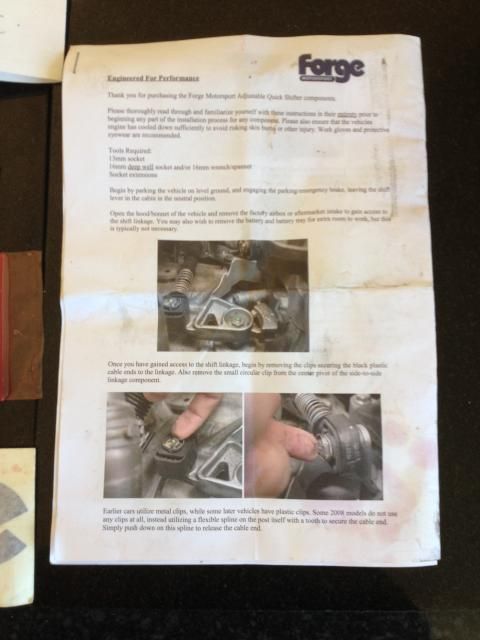 Removed from a MK5 R32.
This unit will fit all VAG 6 speed gear boxes as found in the Audi TT MK1 2002 onwards and MK2, the VW Golf MK4 and MK5, SEAT Leon MK1 and MK2, Skoda Octavia MK1 and MK2 and the Audi A3 /S3 MK1 and MK2 .
Mint condition, all parts complete with it from when new, even the sticker & fitting instructions.
£85 when bought new.
http://www.awesomegti.com/car/vw/golfmk5/forge-adjustable-quick-shifter-for-vag-6-speed-models
£55 collected or £61 posted.
Payment via PayPal as a gift.
Thanks.