Hello, I'm Grant - a long time lurker and new owner of a Diamond Black MK5 R32!

My plan was to get an R32 after my degree finishes in summer 2014 but to cut a long story short I got unlucky with an unlit, very badly flooded, dual carriageway at 2am back in November. My poor 1.8 Corsa C was written off. Very deep puddles at 40mph send you into a spin that not even Ken Block could have stopped... Only the nearest lamp post.
Anyway got my R32 mid December after a lot of financial thought - so yeah writing off the Corsa was the best thing to happen in 2013! Even though I apparently escaped death, according to the officer, had it been the drivers side or the tree next to the lamp post… After the neck stiffness passed and I got my R things are looking up!




I know it's only a Corsa and not to most peoples taste but the 1.8 engine and light weight made it a great wee car - tastefully modified if I may say so. Was always funny beating 320s & 325s and a Panamera one time between lights. I looked after it so it really had to be an upgrade after losing it.

Here's my progress for it on CC-UK: http://www.corsa-c.c....8-SRi-Progress

AND the final few shots of it: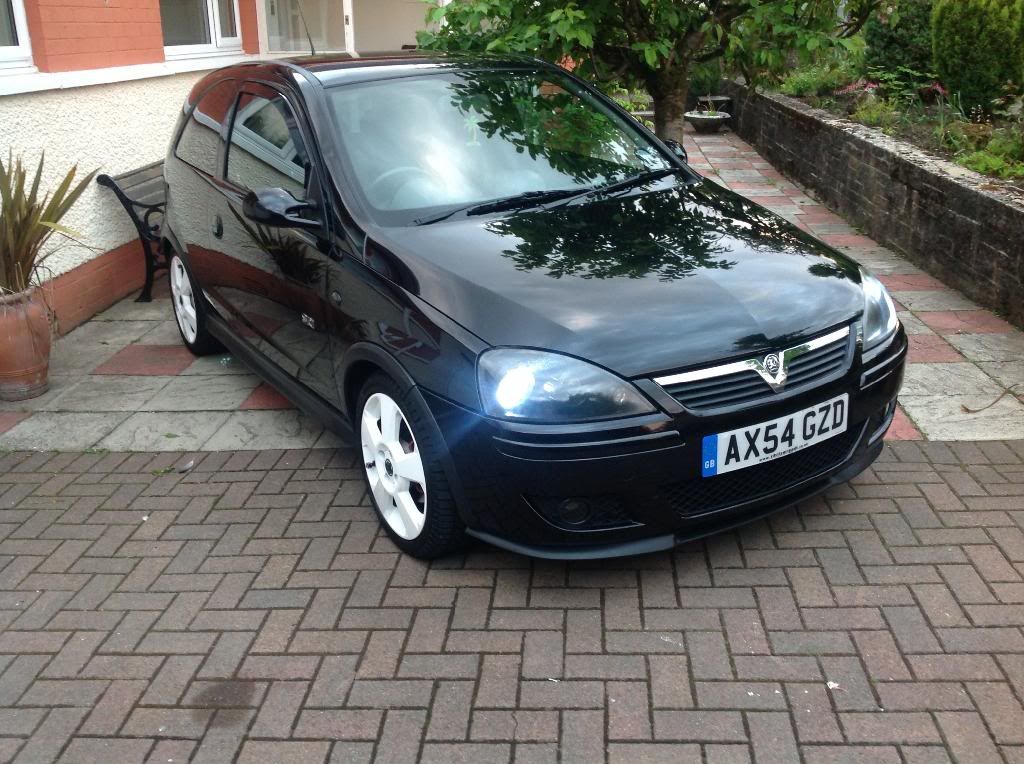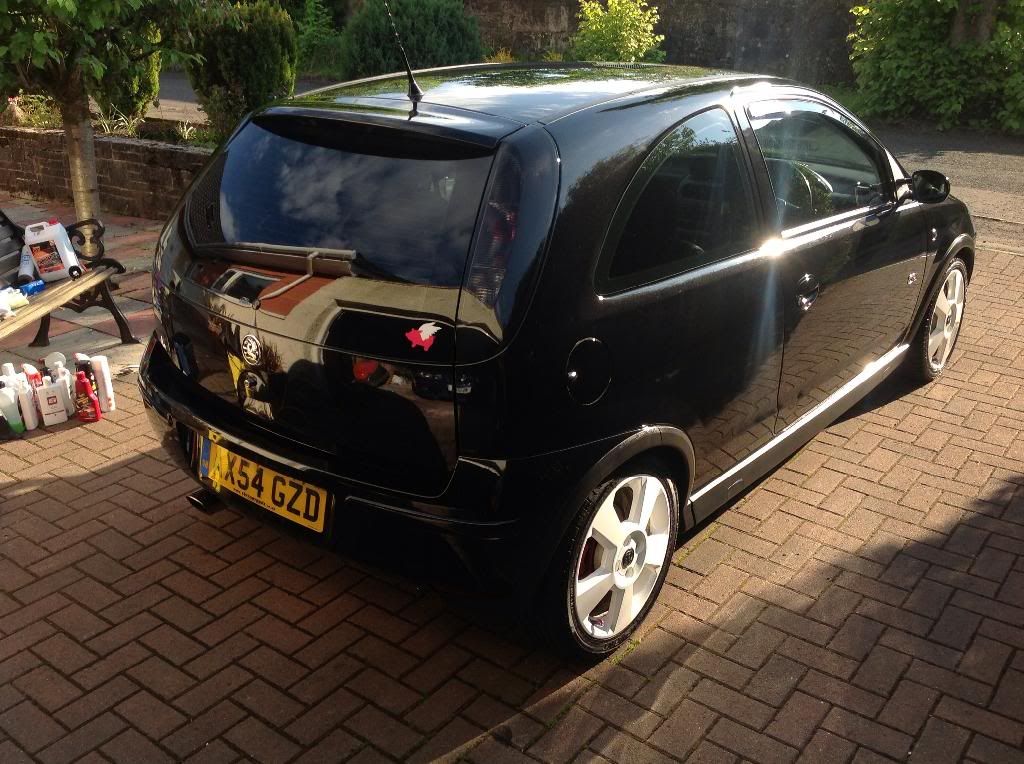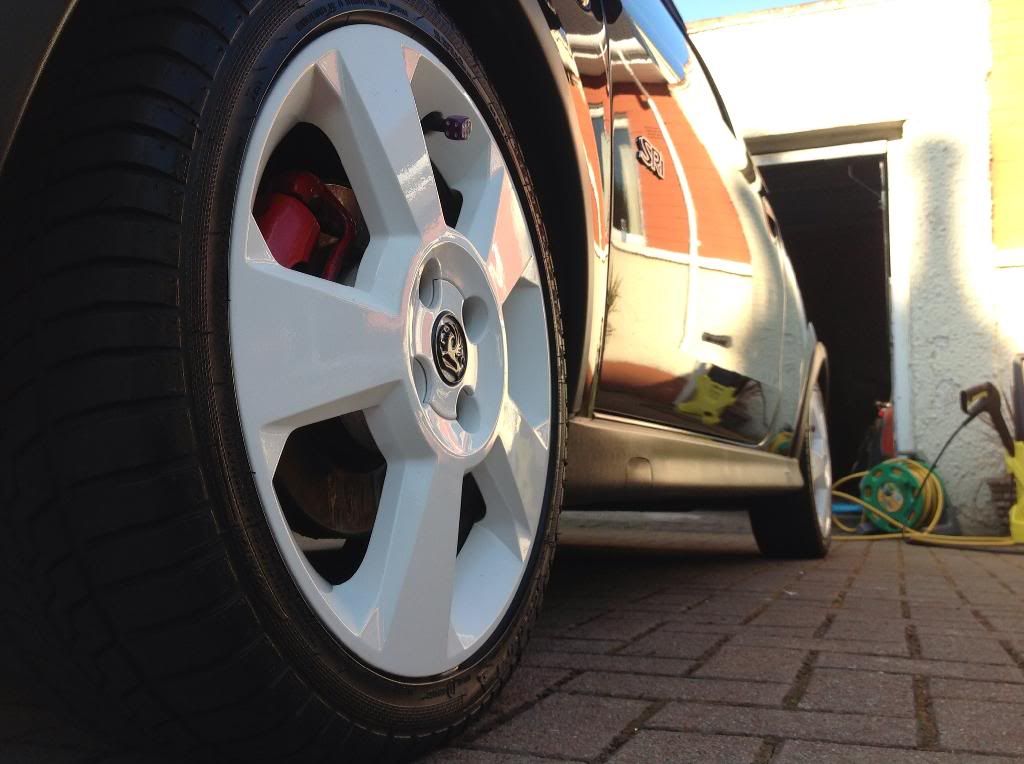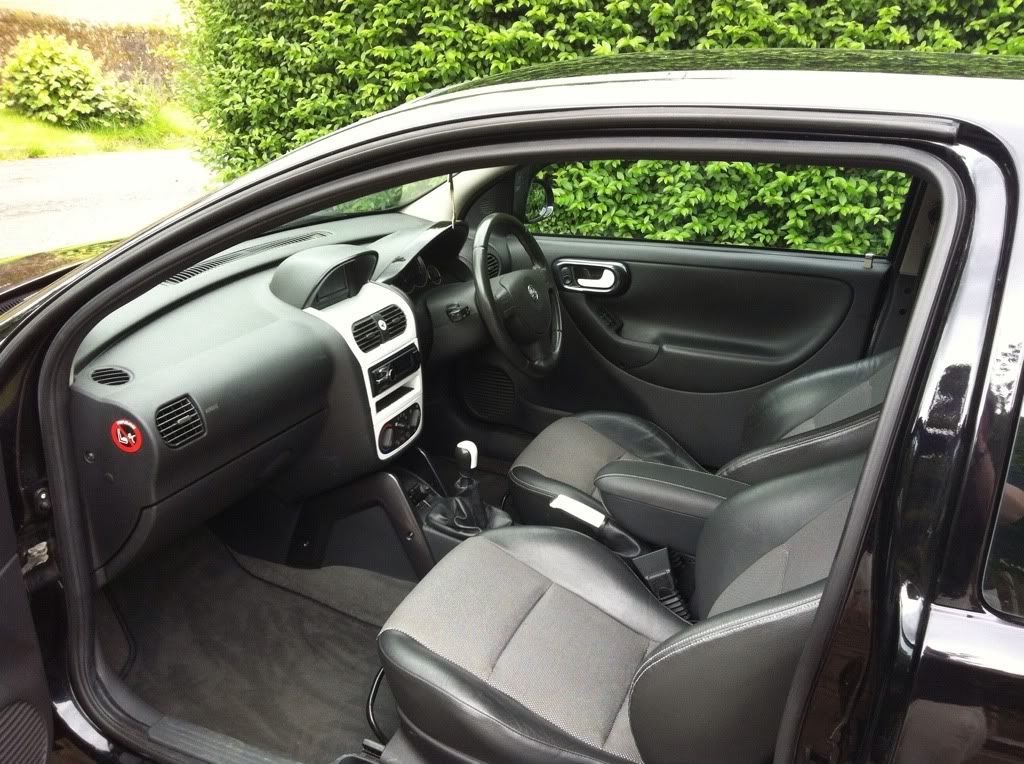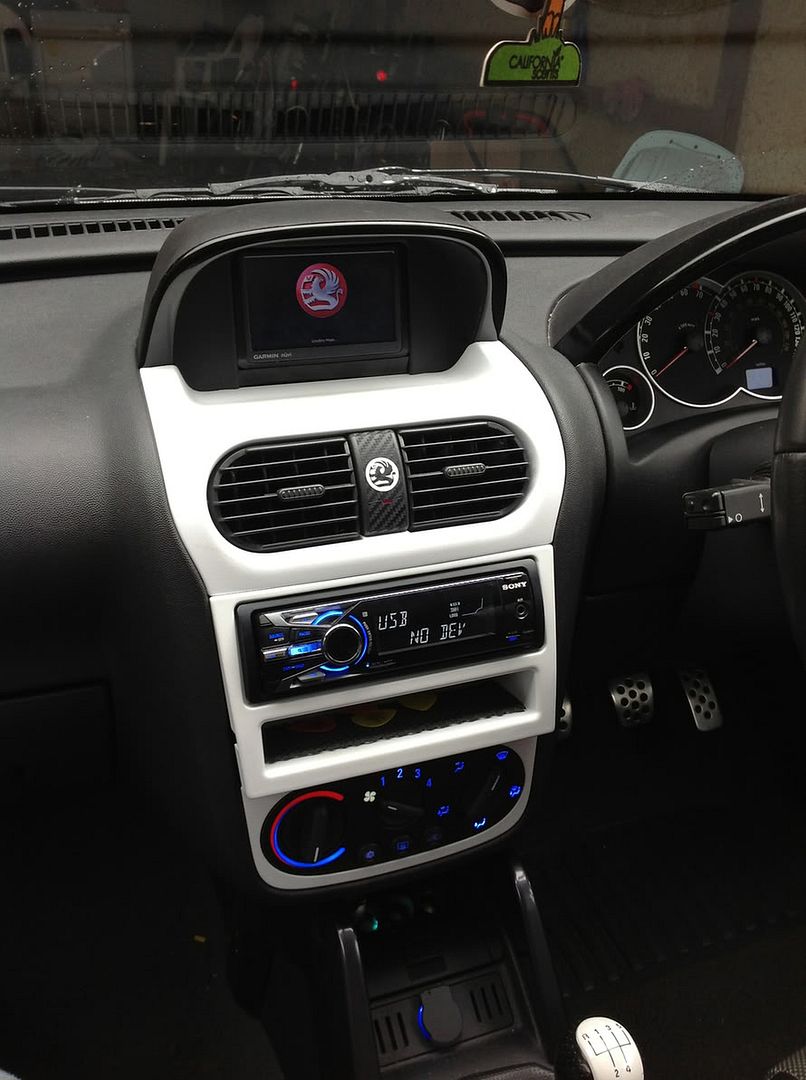 Onwards and upwards to the R! Here's some photos from when I picked here up on a cold December Sunday morning in Birmingham from Glasgow on zero sleep after a 10 hour shift!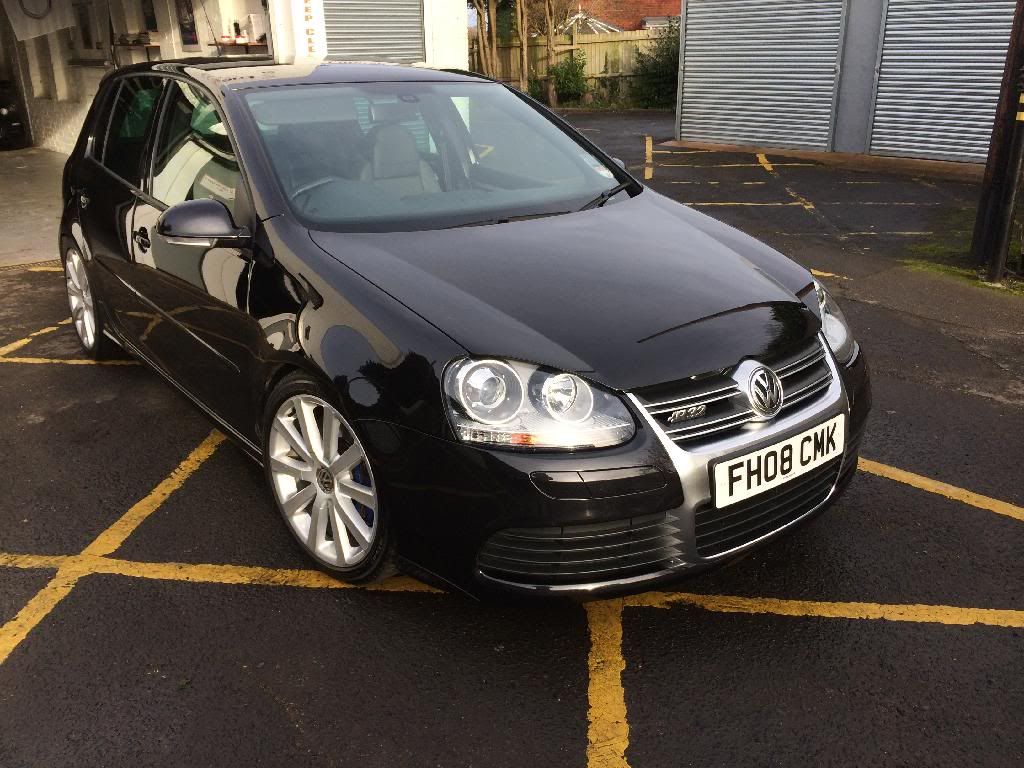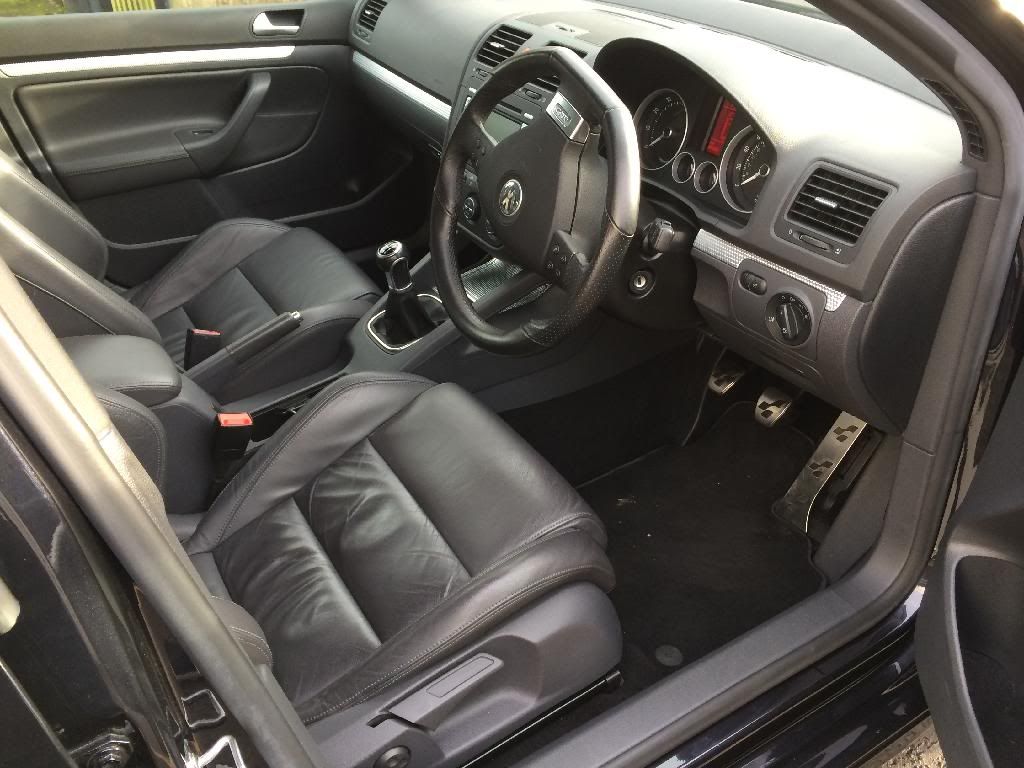 And a nice fisheye when I got her home!




My friend, also a member, Greg aka 'GWS' wouldn't believe I got it even after sending a photo on my drive so I sent him a shot with my pet tortoise on the dash…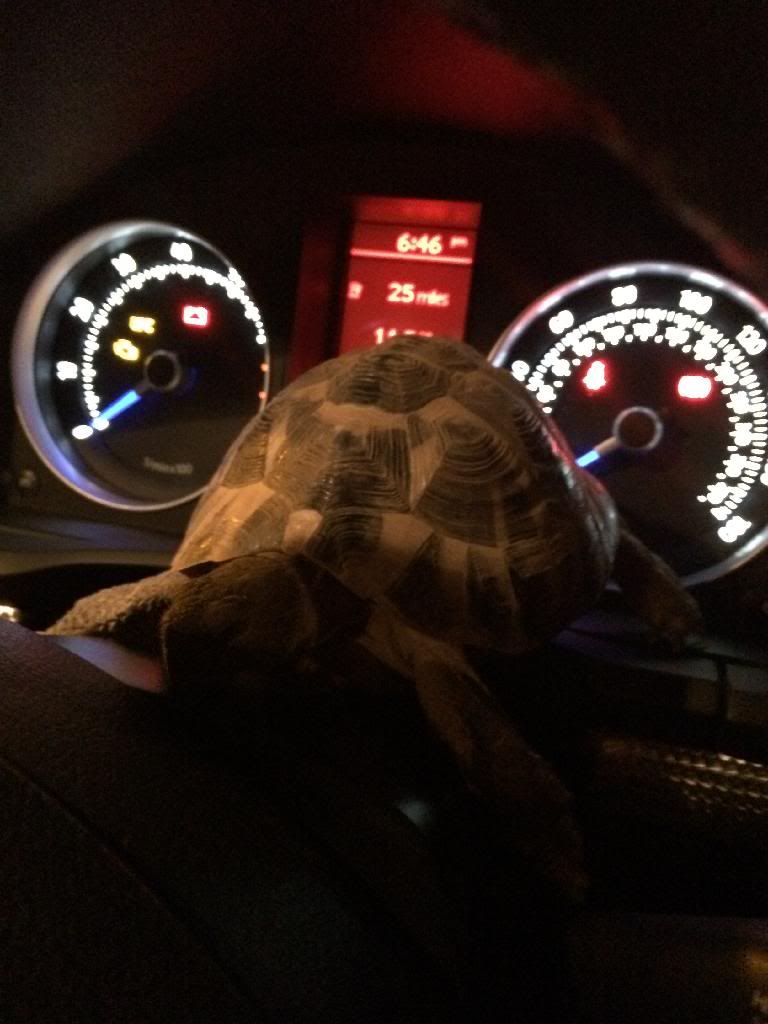 One previous owner - a collector of every high end model. Full service history with every receipt for the work done. KW springs were fitted to make it feel like his old MK4 and a short shifter fitted as he didn't like the long throw!
39000k & came with usual R32 spec plus:



High line computer system




Multifunction steering wheel




RCD300 with factory armrest iPod dock




VW sound soundpack 10 speaker system




Heated Vienna leather interior with armrest




Factory rear parking sensors




Factory rear tinted glass




Factory diamond cut Omanyt alloy wheels




Michellin Pilot Sport 3 tyres




All the factory goodies - R32 badged leather handbook, bottle opener & VW cargo net!



Mods so far:
Factory tailored velour floor mats
KW lowering springs
Neuspeed short shifter


R32 aluminium seat lever inserts




Team Heko wind deflectors




Canbus LED sidelights




Richbrook black tax disk holder




RNS 510 Version P LED & MDI unit




Golf R silver window, mirror & light switches




Gloss piano black centre fascia, steering wheel inserts, sunglasses holder button & drivers interior door handle
R32 foot rest
Plans:
Omanyts - Shaddow chrome powder coated & diamond cut lip
Private reg
Wheel spacers
Dewiper + glass grommet
Silvertec indicator bulbs
Door puddle lights
Boot popper kit
Smoked indicators
Automatic boot pop system
Horn on locking
Cruise control
MK6 climate control
R32 auto folding mirrors
Neuspeed rear anti-roll bar
Miltek GT100 exhaust system
Induction system
Stage 2 remap
Dreams:

Scirocco R clocks
Golf R MK6 steering wheel
Golf R MK6 Recaros
Rotrex supercharger & stage 1 setup

Progress shots to follow!