Today I took the car to Fast Road Conversions in Ashford to have some work done on my Milltek. First thing was to have some new tips put on, as mine were past their prime. The second thing was a different centre section - One with more noise than a resonated system, but with less of the drone from a non-resonated system. Third and finally, make sure the whole thing is nice and straight - Mine was a bit wonky, which bothered me!
Here are the new tips before going on. I got them from Pipewerx.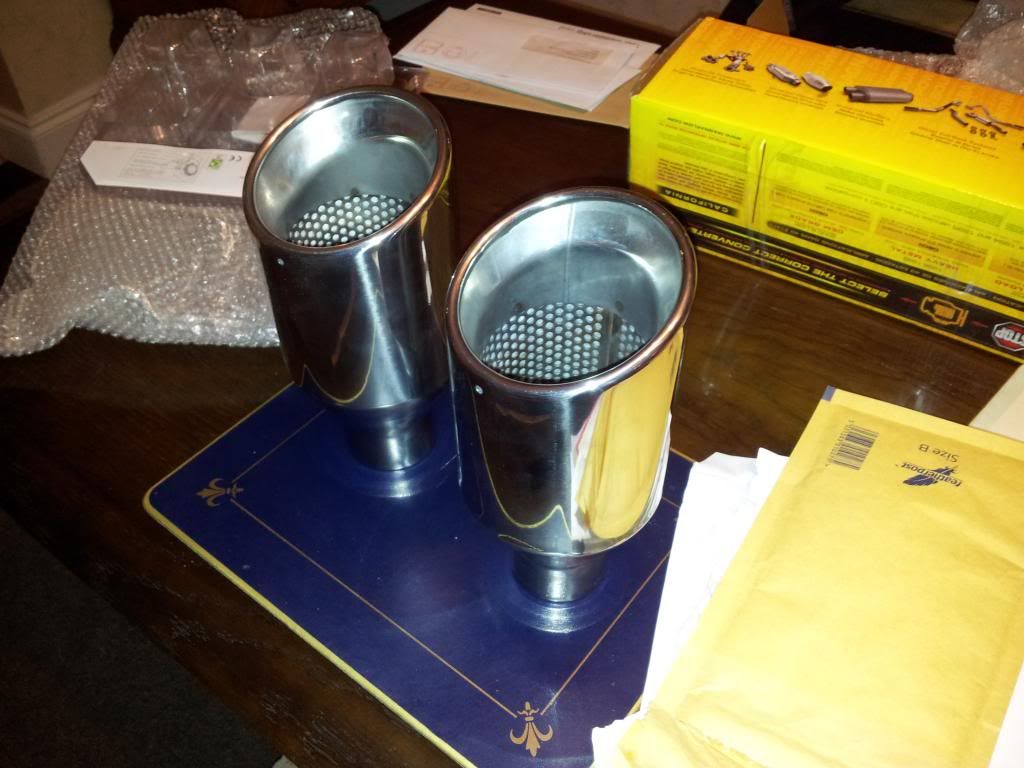 And here's the finished job.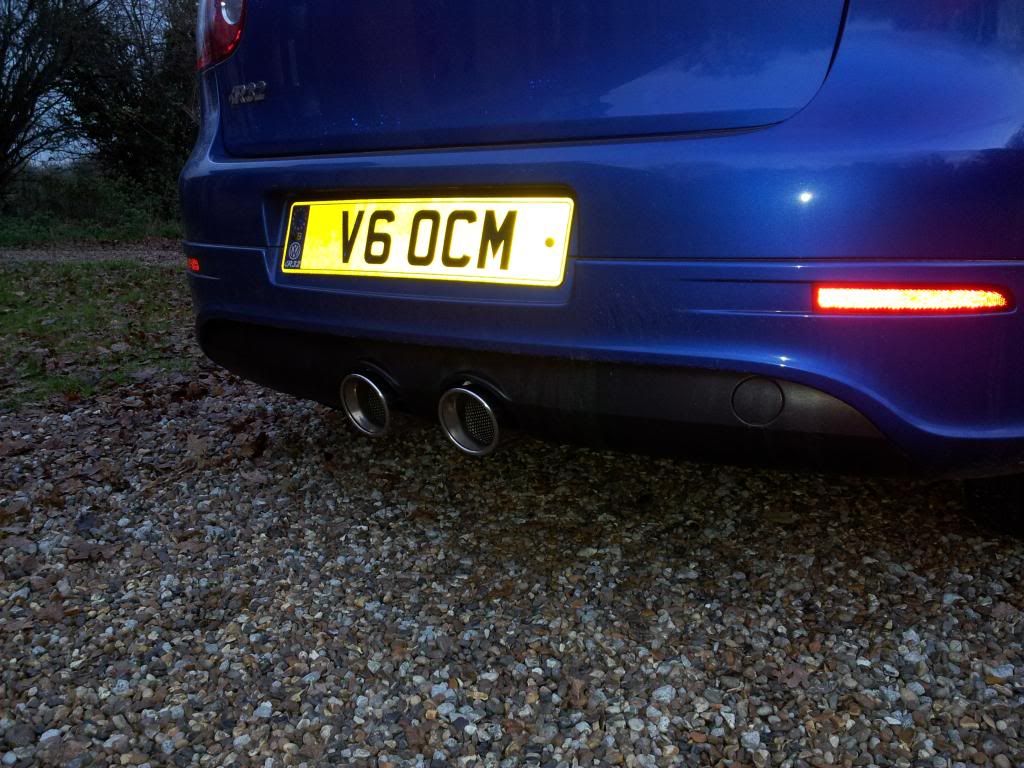 Nice and straight too!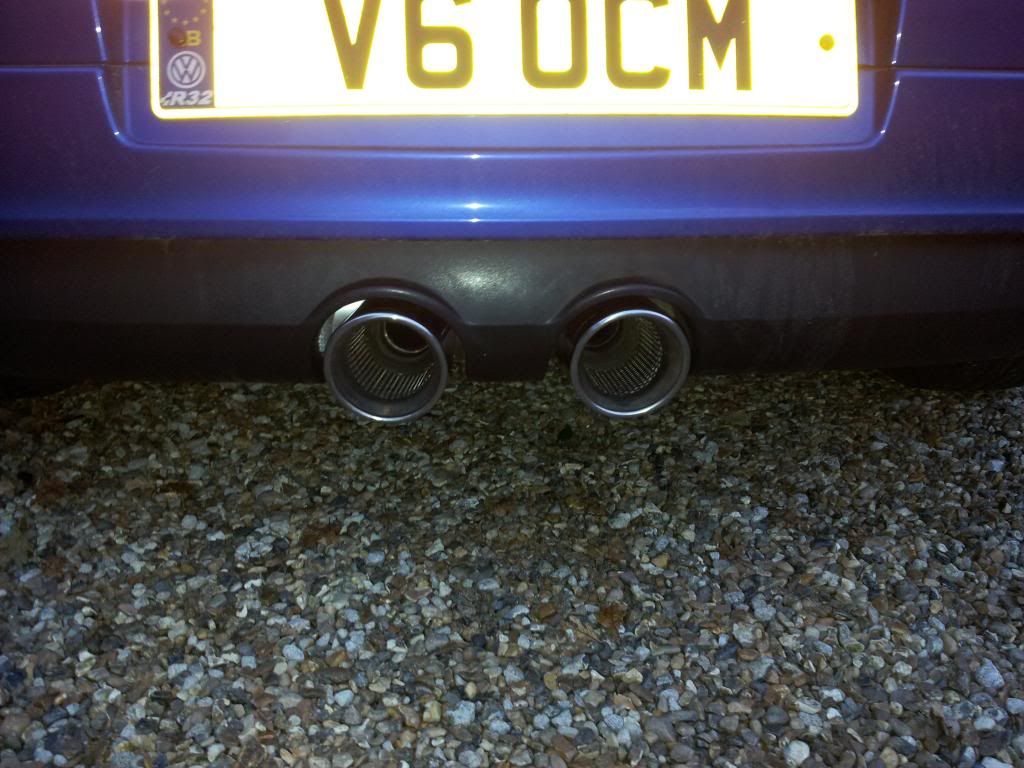 The resulting sound is interesting: Its similar to the resonated note, but louder, and when you floor it, you hear the trademark roar and rasp coming through nicely. There is a little bit of drone, but nothing like a non-res system, and it still needs to soot up a bit.
Needless to say I'm very pleased