MK4 R32 3DR (2004) with private plate (V6 VAG)
1 Previous owner (Also have original invoice for the car)
30,000 miles (Just about to hit at time of writing)
FSH
Full Leather
Sunroof
Cruise Control
Auto Closure
2xKeys + 2xRemote Fob's for the Air Ride
Engine:
HPA FT450 Turbo Kit
HGP GT30 Garret Ball Bearing based hybrid turbo with uprated Steel bearings, Steel cage, and Billet heatsheild. (Work carried out by Own Developments in Sep 2011)
Custom exhaust housing with integrated wastegate
Flowbenched Cast Exhaust manifold with external oxygen sensors
Custom Stainless Steel Heat Shield
Short runner cast intake manifold
Head Spacer Plate lowering compression to (8.5:1)
Custom 70mm down pipe
Uprated Injectors
HPA side mount competition intercoolers feature 60% larger cores and lightweight aluminium end tanks for more efficient cooling, both fitted with aluminium velocity air shrouds
Custom Silicone Hoses, Piping, Stainless steel oil lines & brackets
High flow fuel pump x 2
Race grade con rod bearings
HGP software mapping
VF Engine Mounts
Normal compression on the FT450 is 8.8:1 - I had the compression lowered to 8.5:1 from Gaz @ VACS and the boost raised from 14.5 PSI to 17.5 PSI. Whilst I haven't managed to go and do a dyno run since, a few members on the OC with the same mods have made the magic 500 number though standard output is 450.
Transmission & Suspension:
Sachs Racing Clutch + Lightened & Balanced Single Mass Flywheel
Uprated Blue Haldex Controller
Lengthened 02M Gear Set
HPA Dog bone Mount
HPA Short Shifter
2x120mm 100 Cell Sport Cats
3" Custom Exhaust System (Non-Res) with Dual Bypass Pipes/Valves
Forge Tie Arms
Neuspeed ARB
Unibrace
Custom Air Ride Setup Including:
AccuAir e-level management
AirLift XL
Dual Viair 480cc Compressors
eXo Mounting System
5 Gallon Tank
Floating Tank Setup
Hardline Install in Aluminium
Wheels & Brakes:
ECS Stage 5 Big Brake Kit (Porsche Cayenne 6 piston calipers, Blue - ECS 2 Piece floating design disc 355mm) - Discs will need replacing shortly due to car not being used as often as I'd like (work)
Mintex Pads
H&R 10mm Spacers (front) 15mm (rear)
Custom R Centre Caps
Engine dressing:
Neuspeed Polished Strut Brace
Super Mirror Black Cam Cover
Billet Parts: Strut Caps with R logo, Oil, Coolant, Washer bottle, Power steering, Dipstick
Colour Coded Battery Box
Braided Fuel Lines
Interior:
NewSouth Dual Column Pod
NewSouth Indigo Turbo Boost Gauge
NewSouth Indigo Oil Pressure Gauge
W8 Interior Light with Ambient LED's
Leather Armrest
HKS Turbo Timer
Boost switch for full disengagement of ESP System
Door Alarm - Blue LED
Brushed Aluminium Headlight Switch
Boot and Rear Bench Soundproofed with Skinz
Exterior:
Cupra LCR Splitter - Colour Coded
Smoked Side Repeaters
Lower Front Vented Grills
Tinted Windows
LED number plate lights
Chassis Notch
Arches Rolled/Pulled
No doubt I have forgotten some bits and bobs from the above list.
New 12mths MOT
TAX until end of Jun 2014
In Dec 2011 the car went to VW and had both rear quarter panels sprayed (and blended into front doors) new tailgate and a new spoiler. This was to fix the common issue with the tailgate rusting, and the bubble spot on the rear quarters. More info here...
http://www.r32oc.com...html#post405111
You can view all the pictures for the build here...
http://s678.photobuc...erback420/R32T/
And for the Air Ride here...
http://s678.photobuc...erback420/R32TA
Other pics can be seen at golfr32turbo.com or you can check the build thread here
http://www.r32oc.com...3-silvers-r32t/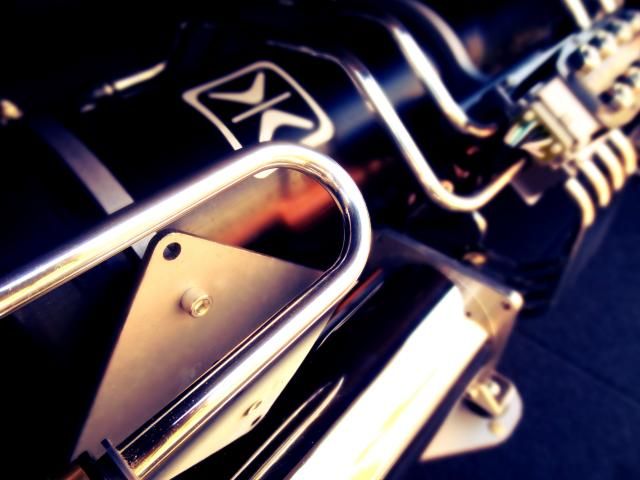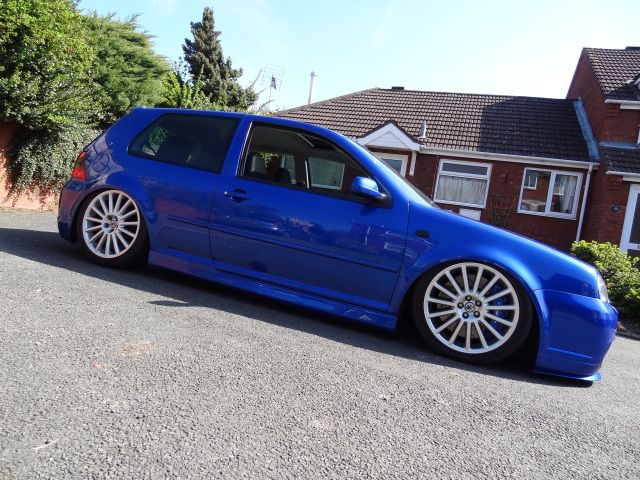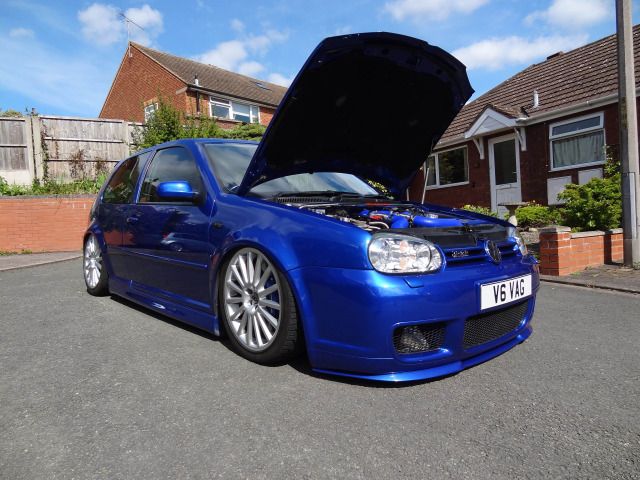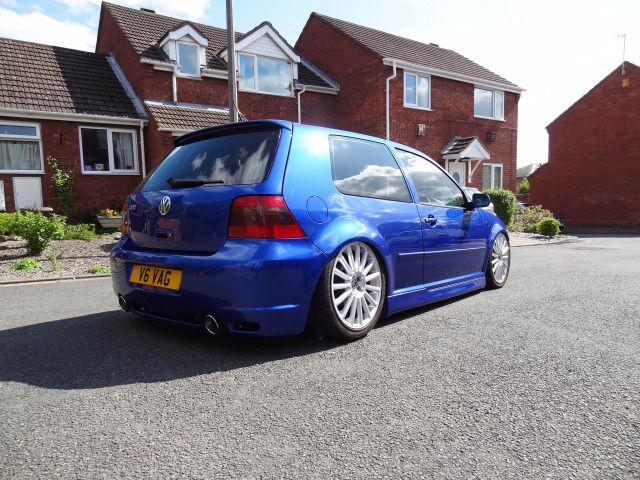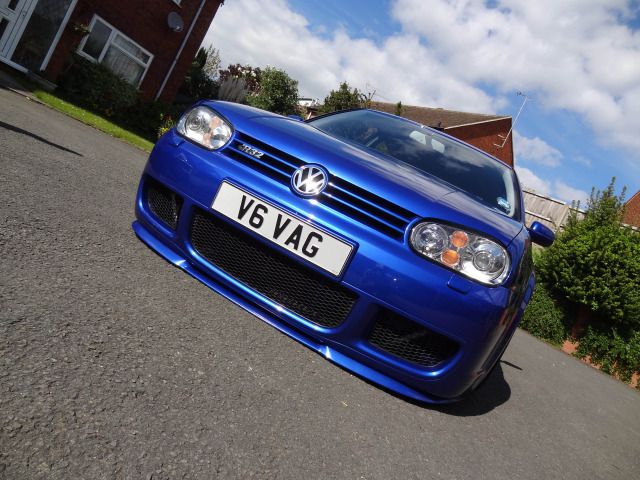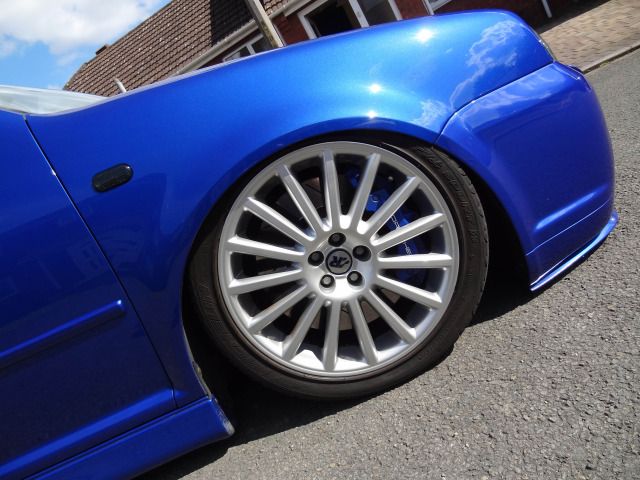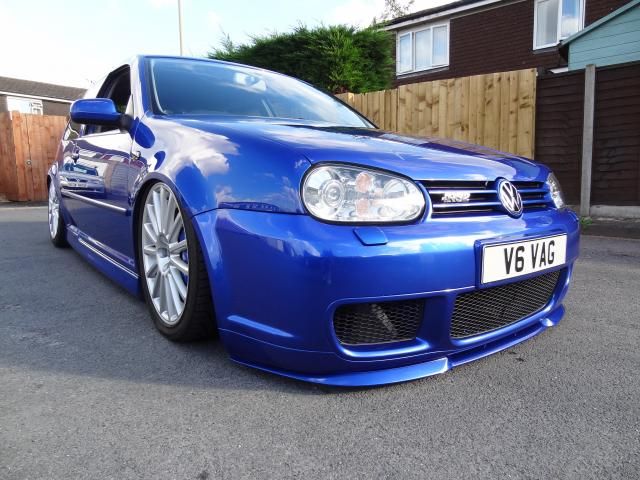 Price is set @ £20,000, or £22,000 inc the private plate.