Discussion Starter
·
#1
·
The R's brake pads and disks were getting towards the end of their lives, so I though it would be a good idea to go for an upgrade. Cheaper and better than OEM, plus they look awesome
I went for Black edition Mtec drilled & grooved Disks, with Mintex pads (no real reason for the pad choice other than they recommend/supply those!)
Simon a.k.a. Si-R32 offered to help me, and we did them this Sunday. And when I say "help" and "we" I really mean Simon did practically all of it because I had no idea how!
I did pass him the tools/hat/drinks though!
On goes the first disk on the front - pretty!
Second front disk with pad all in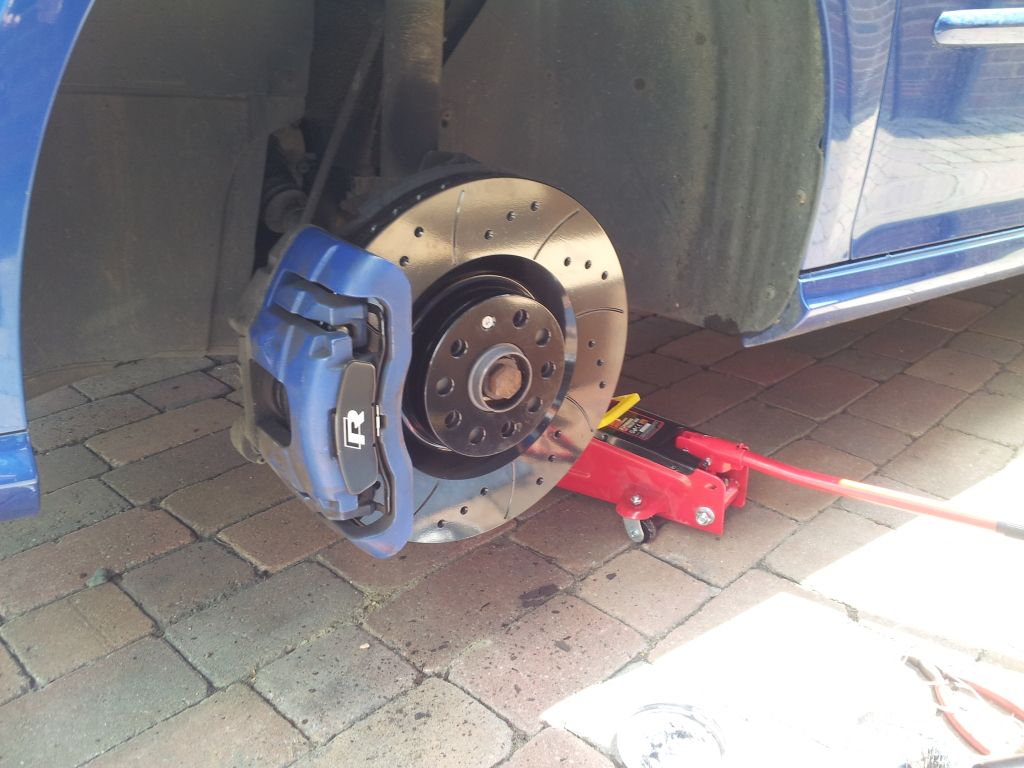 To remove the rear callipers, the car had to be raised up so that Simon could get underneath and attack the bolt that was hidden in the bowels of the rear suspension. Much swearing ensued!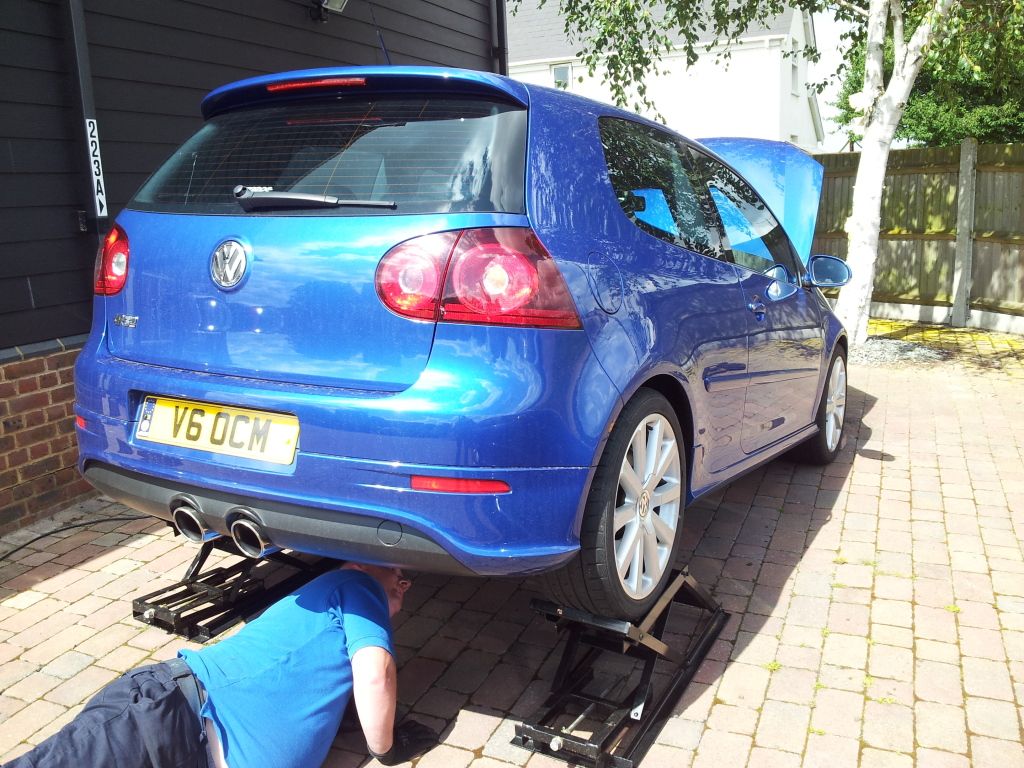 Then a friend of his turned up! He kindly lent us the stands
And at the end of a long day (especially for Simon!) they were all done. After a quick test drive to check, another modification happened:
Can you tell what it is yet?
Thank again to Simon / Si-R32, who never wants to see a rear calliper bolt again!