Discussion Starter
·
#1
·
Well I am back in a r32 again after a quick change to a mk5 gti.
Basically I bought jamie's silver one from here, did a few wee mods to it, kept it few weeks or so then decided a r32 was too much for a second car, so swapped it with MOZ from the mk5golfgti site, (believe he is on here now) and car is for sale?
I then missed the v6 note and didn't think the gti was as good as i had remembered (had a couple before), so i set about getting a r32 again. found one near by at a garage and i knew one of the pevious owners and it was mint when he owned it, so i went for a look, although it was not mint anymore i knew it would be easily solved, a few light scratches, kerbed alloys and a small ding.. It did still have the kw coilies tho which was a bonus.
So a quick test drive and the deal was done.
So new r32 home, a day machine polishing and she came up great!
Wasn't happy with the kerbed alloys and 1 tyre wasn't great so got some BBS ck's and vred ultrac sessanta. lowered the coils a touch, got some wind deflectors, led sidelights, numberlate and all interior bulbs, mk5 rear wiper and standard rear vw badge and tinted window's...
Some pic's after 1st machine polish..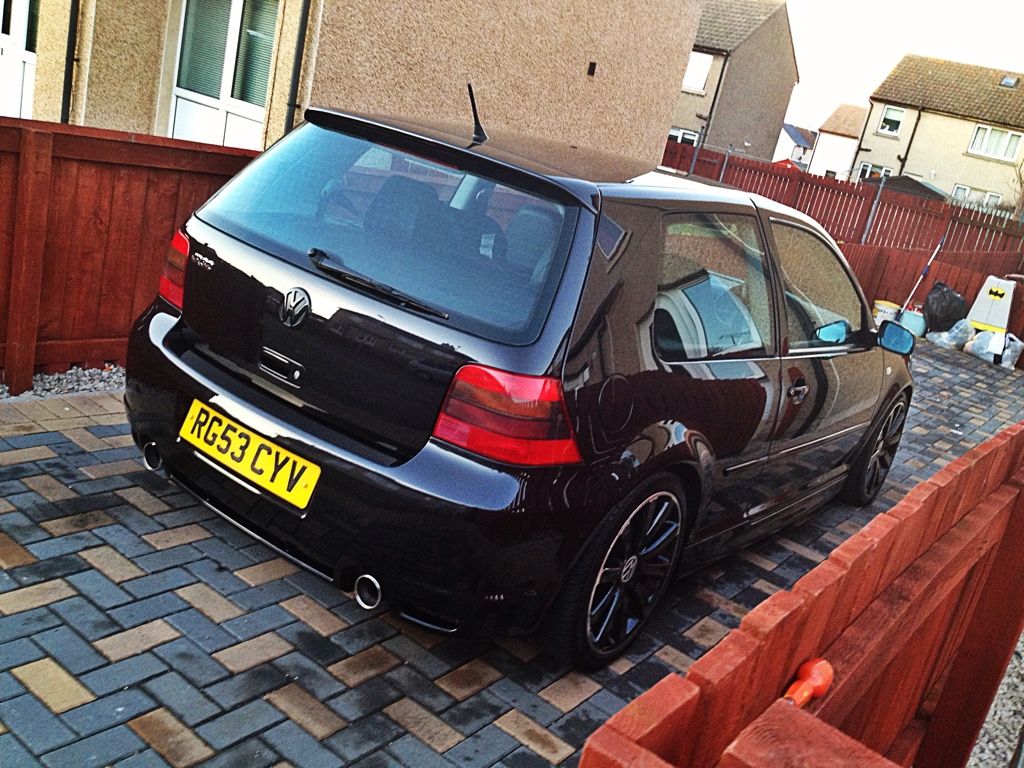 Here's a few pics with coilies down a bit, new wheels etc.. ( will get better one's when is had another clean)