Discussion Starter
·
#1
·
Hi All
I have just signed up as this seems to be the place to be for all things R32. I am registered on Edition38 and UKMKIV's.
I bought a 1 owner from new/50k miles (now done 56k) MK4 GTi last year, have kept the engine standard but focused on handling by fitting TT bushes, Cupra R top mounts, S3 strut brace, Whiteline rear ARB, JOM front coilovers, OEM shorter rear shocks and 200lb/ft Faulkner Rear Spings, Fabia VRS axle bushes and the car handles brilliantly and drives daily no problem. Also fitted a Forge DV, panel air filter and staggered 8.5 front and 9.5 rear Dare RS wheels, Yeti Aerial and Anniversary Badges...result is
From this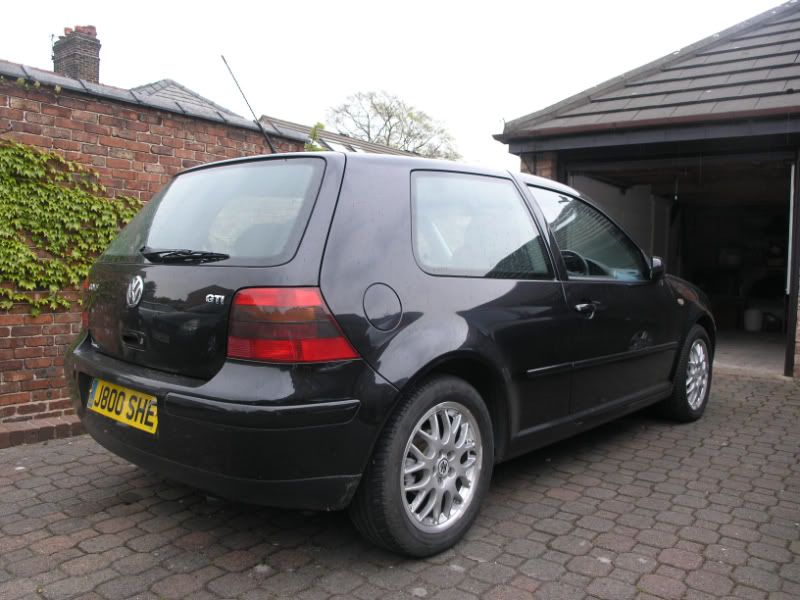 to this (needs a wash)
I work from home and will only cover around 6k miles a year which got me thinking about Mk5 R32.
Am here to learn the ups and downs of R32 ownership before making the switch.
Would be looking at DSG, hopefully low tax year car, Buckets if possible and prefer Black.
Apologies for any daft questions in advance.