·
.:R32OC Resident Pervert
Discussion Starter
·
#1
·
Hi all my GF brought me a DISKLOK and I used it when we went away to Wales for for a holiday. Just wanted to make the car more secure for our days out and about exploring, Just thought that I would use this everyday.But not happy how my steering wheel had been damaged,
These are the photos that I had on my mobile that i have just uploaded-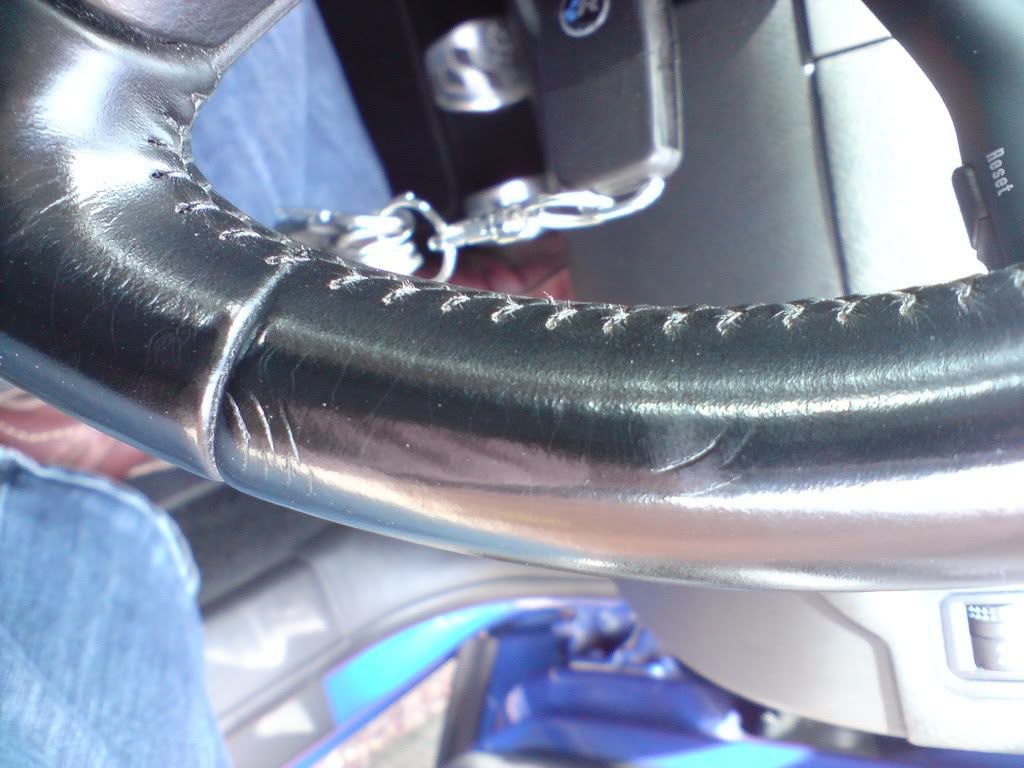 The Disklok (Yellow,Small), Was sent back to Disklok for tests and they said that they would give me a new one but the same one was returned with some extra felt for me to place in the inside of the Disklok.
Upon adding the felt the Disklok is not marking the steering wheel.
I just thought that Disklok would have been in touch after returning the unit back to me though..........Think that I will have to add more pictures up later.
NOT happy though.
I have used Glipyone leather stuff to try to soften the leather back but it's not working though,
I know Pryian also has a yellow small Disklok the same as me and his is fine on his R.