Discussion Starter
·
#1
·
I'm back here with not the best of news. On my way to a track day across the country on a mountain pass here in Norway my car got hit by a rookie driver with only 3 week old driving license and a one day old Peugeot 406.
He came out of a turn on a narrow road with to high speed and hit me in the side, ripping off my rear wheel and left corner.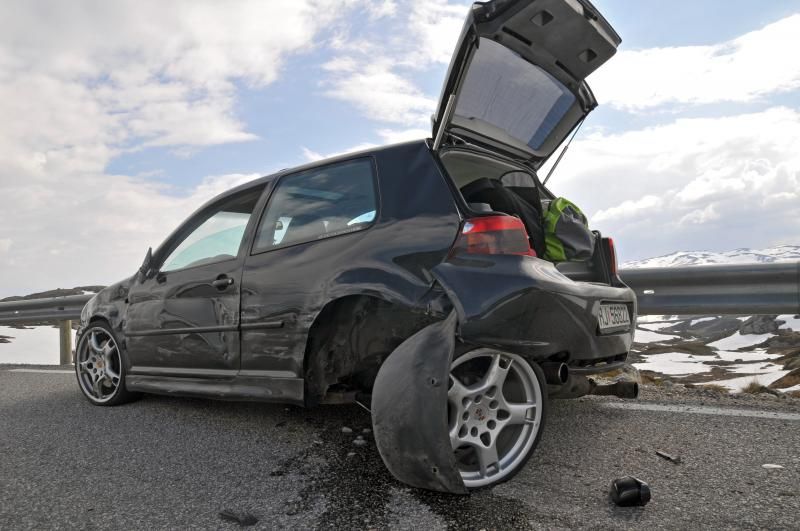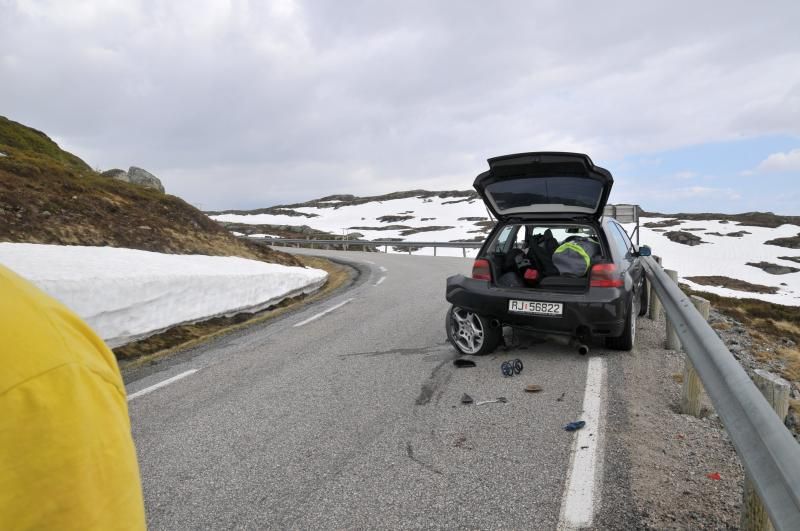 No one was injured luckily, but both cars were totaled.
Mine is quoted with damages for over 300K NOK, witch equals 30kGBP over here.
Mine being only one of four cars registered here in the country the value of the car hard to decide.
Last one sold for 280k NOK last year.
No my search for a new car goes on, searching both Sweden and Germany for the correct equipped one.
Appreciate all the help I can get here as there is not that many good ones left.
What I'm looking for it a blue 3-door manual one with sunroof, half leather and full tacho computer is preferred. If anyone knows about a EU model with left hand drive please let me know.
I need to get back in an R32 quick!