Hi Purchased My RNS 510 MFD VERSION C SAT NAV Unit Today And Using An Install Guide I Found Installed It Within 1 Hour And I thought I Do A More Detailed Guide As The One I Followed Was For A Parrot Bluetooth Install.
So I Hope This Helps You Out (Includes Pin Swap To Sort Distortion)
Tools Needed: Small Flat Head Screwdriver, T20 Star Bit, Butter Knife or Trim Removal Tool
Step 1
I used a butter knife to lever up the light sensor and vent grill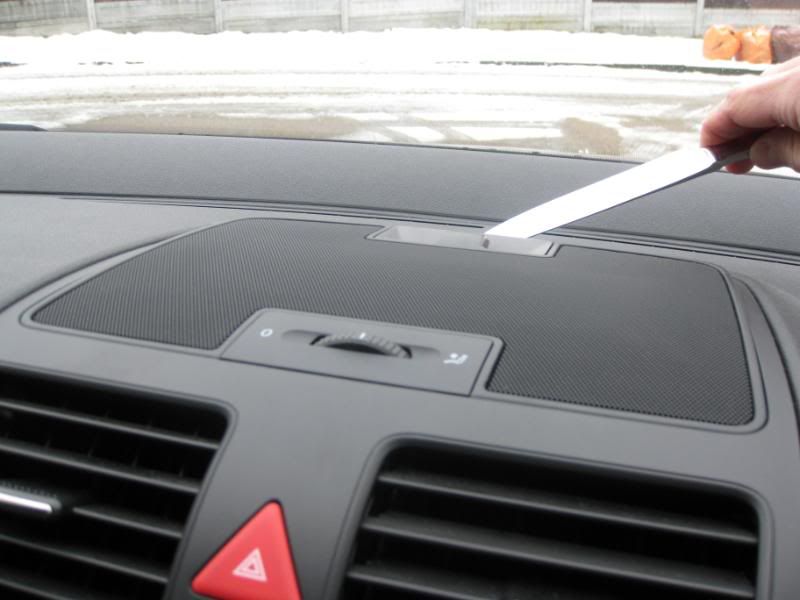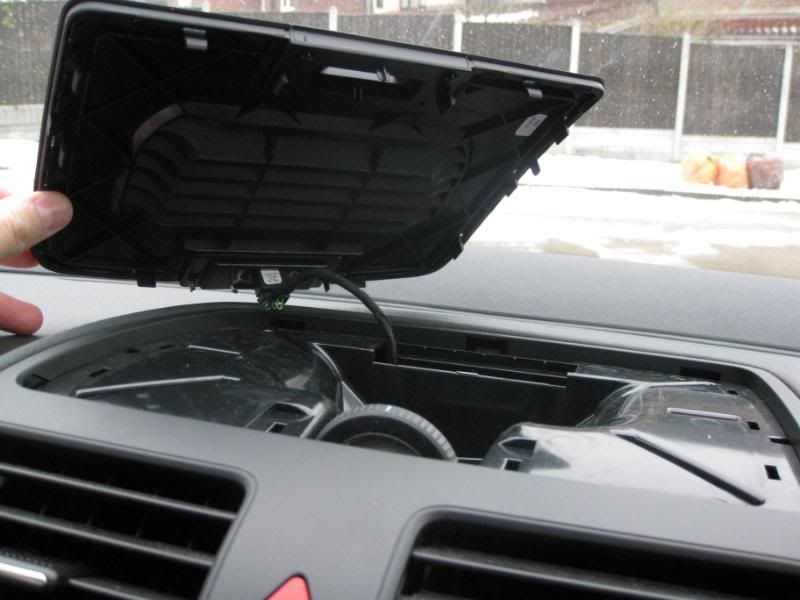 Step 2
Remove this 1 x star head screw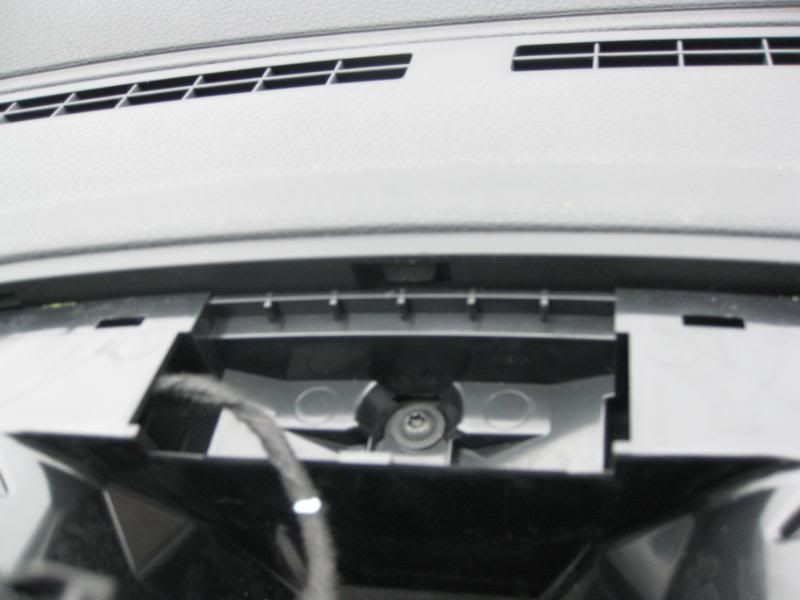 Step 3
Using both hand fingers either side pull up on vent
Step 4
Remove 2 x star head screws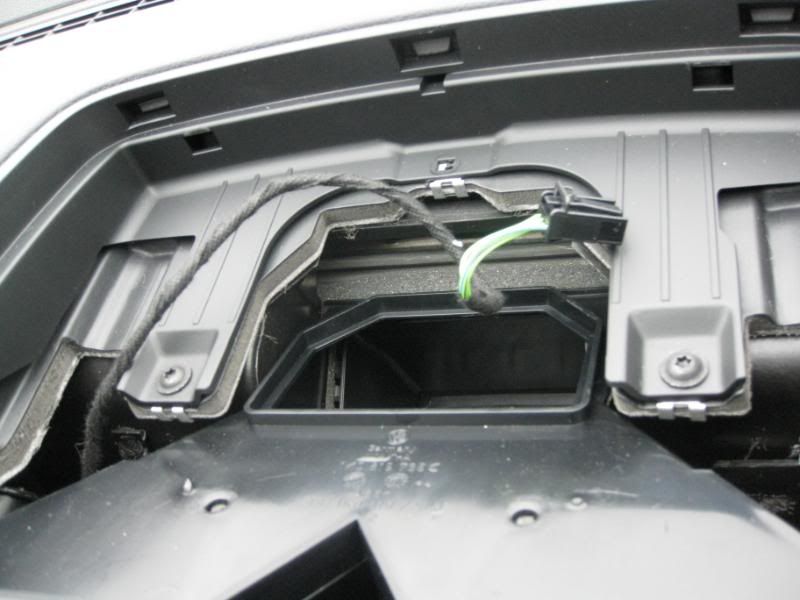 Step 5
You will need to then pull upwards and outward on the upper air vent panel to remove this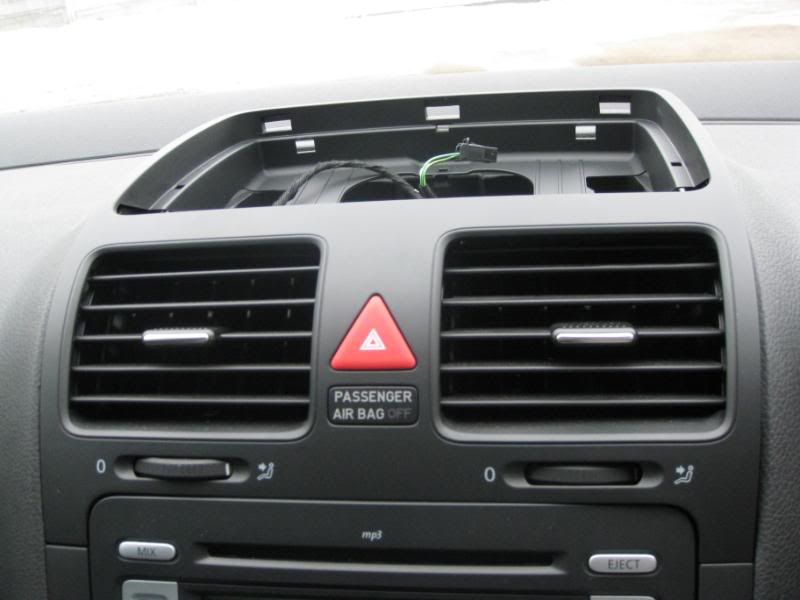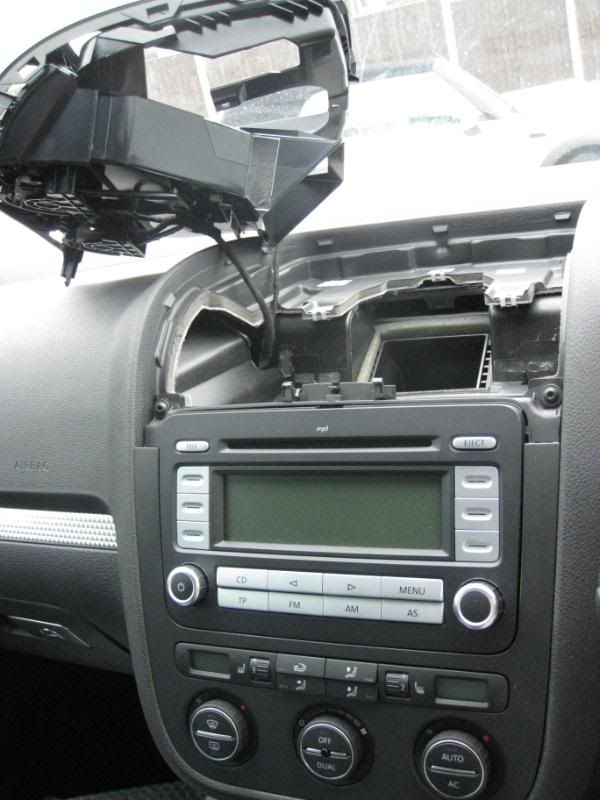 Step 6
Remove 2 x star head screws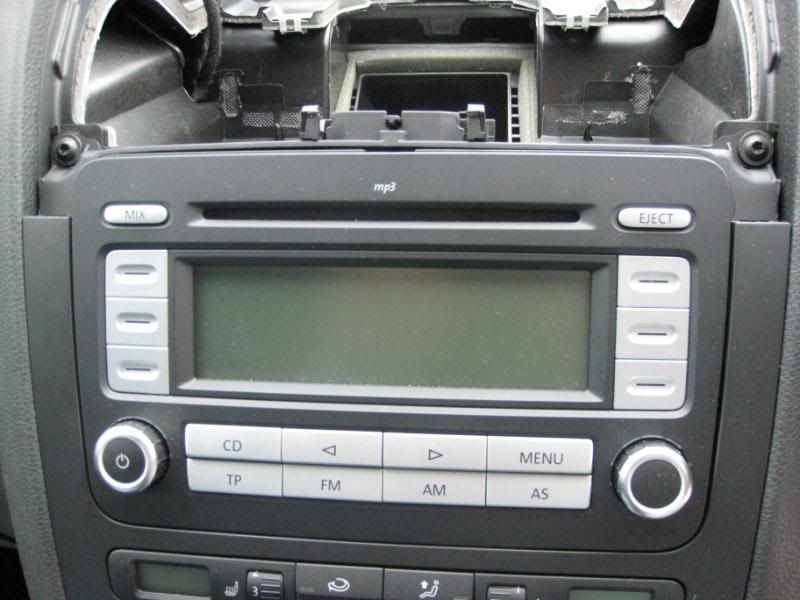 Step 7
After Step 6 is complete the rest of the facia will be loose and just prise away using fingers
Step 8
Remove 4 x Star head screws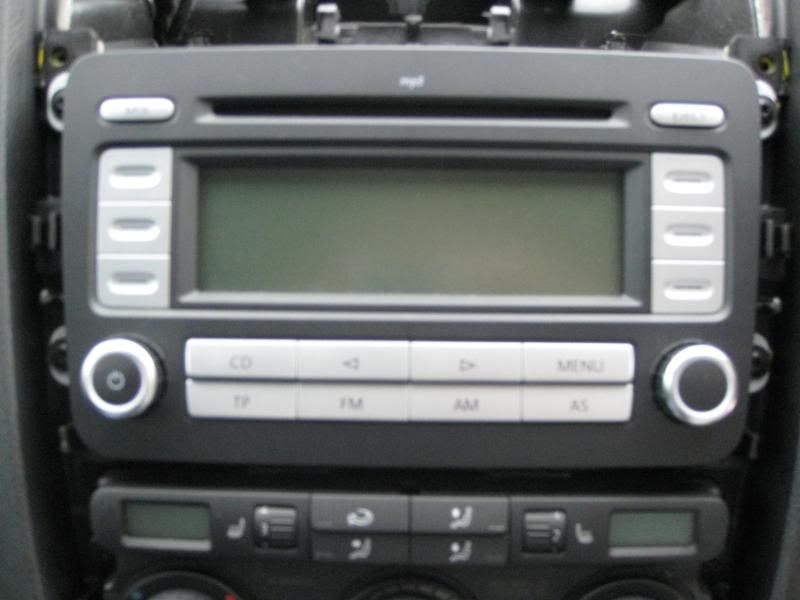 Step 9
The RCD 300 Unit is no loose to pull out and disconnect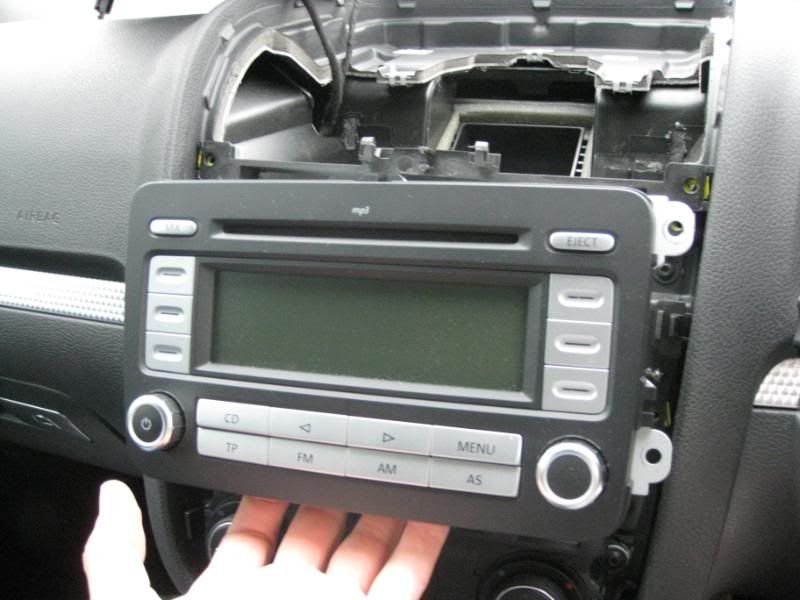 Leaving you with
Step 10 (for ipod imput)
Looking at the plug you need to remove the blue ipod plug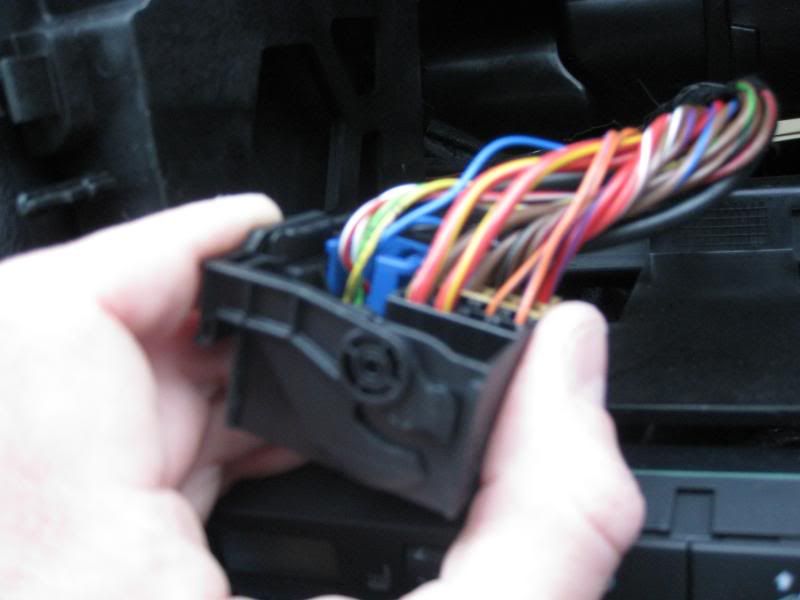 Step 11
Then remove the black plug from inside the blue plug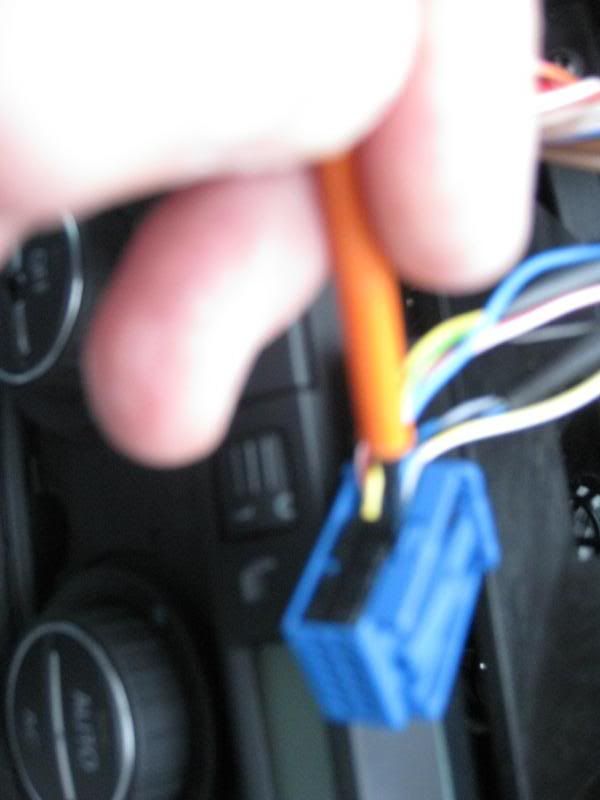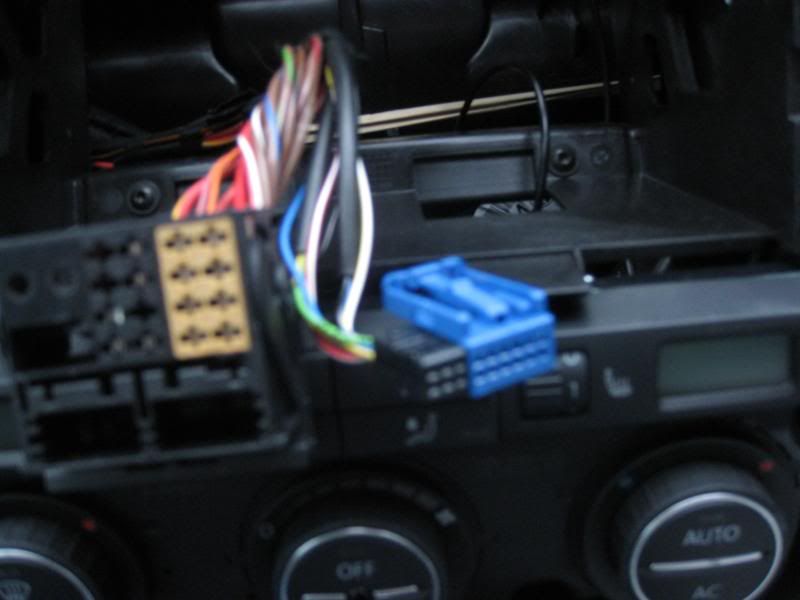 Step 12
Now the BLACK earth cable needs moving from pin 2 to pin 3 to avoid distortion and poor sound quality from ipod/cd
youll need a small screwdive to push into the slot of the black plug pusing down the silve clip to release connector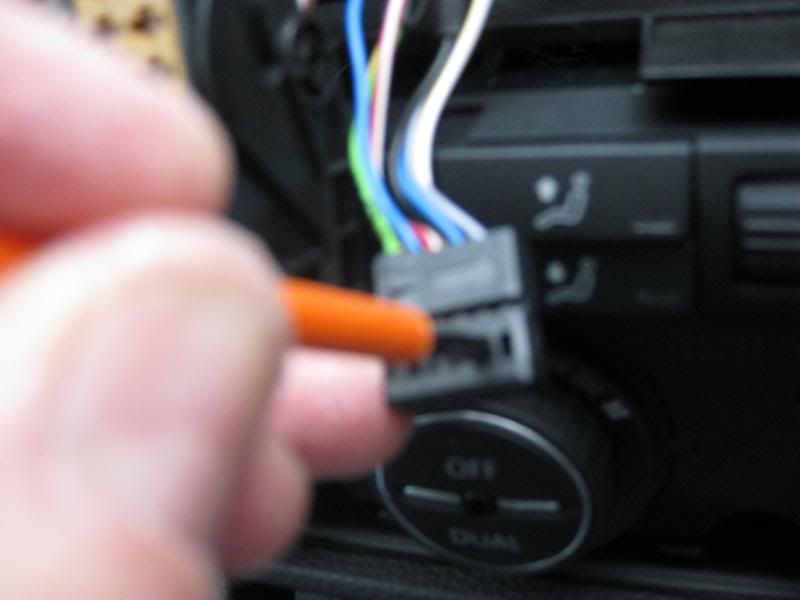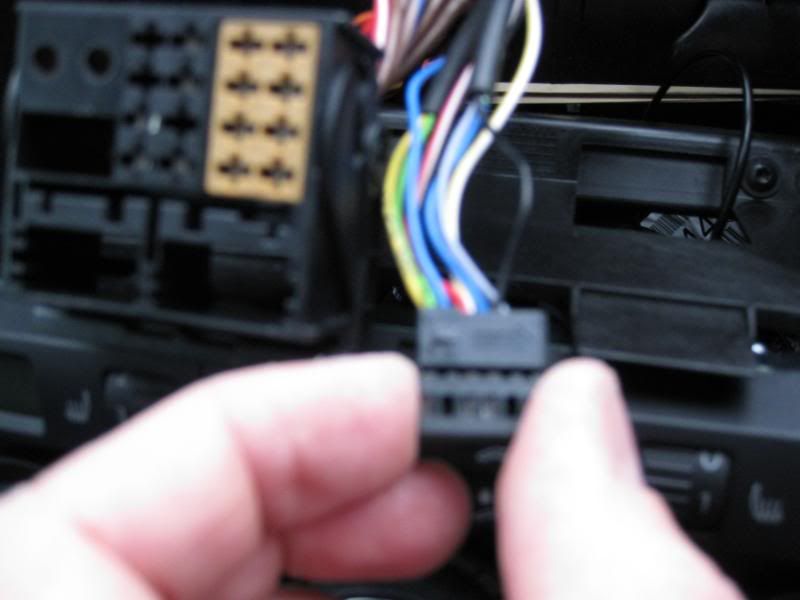 Step 13
voilà Sit Back In Your Heated Seat As It Was Cold Out There And Admire Your Work!!
Please note You will need adaptors for the aerials which i have orderd and waiting on so will post up pics asap
aerial adaptors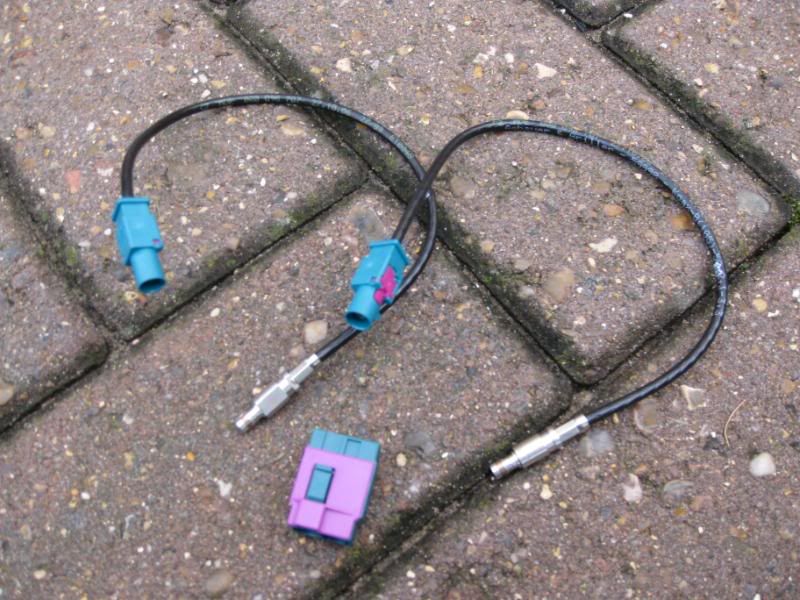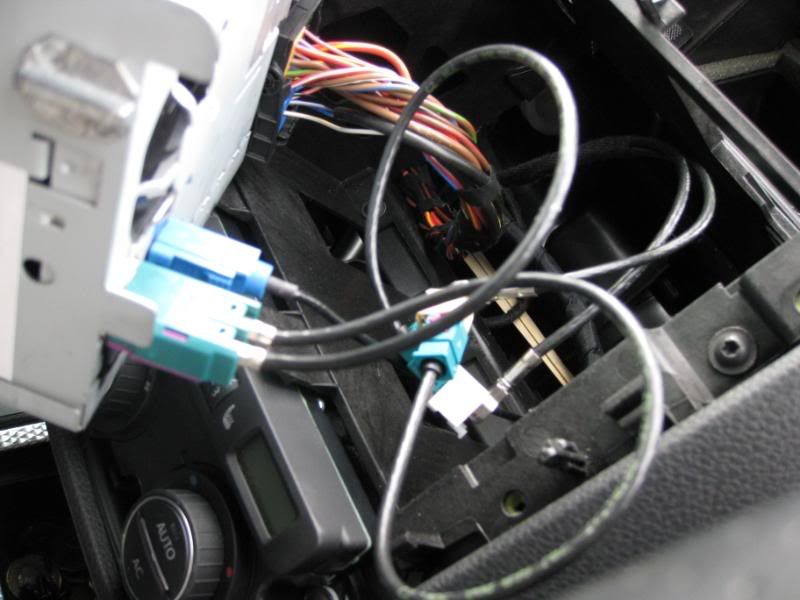 part numbers are
4E0 035 608 K - £2.30*
000 098 707 (you will need 2 of these) - £14.46* each
*Prices from my local vw
My GPS aerial is located just above air hole in the right hand slot in this pic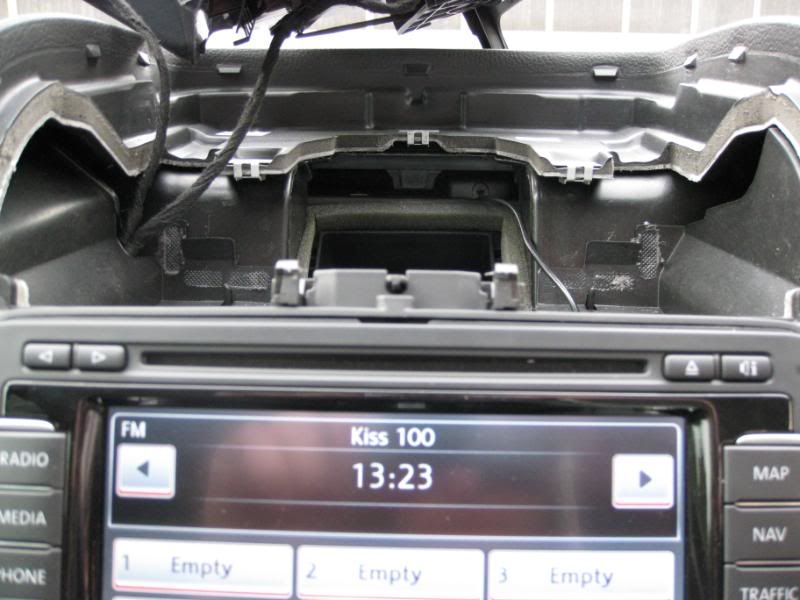 For Anyone Who Wants To Know I Paid £550 For RNS 510 Version C Nav Unit Including GPS Aerial
Regards
Nick