Discussion Starter
·
#1
·
Following form the feeler a while ago I'm now selling the Rotrex supercharger. The charger has been very reliable over the last 6 years only needing regular oil changes. There is some surface corrosion on the body, there is no damage to the blades and no play/slack in the input/output shaft. All bearings in the belt tensioners are in good condition and run smoothly. The oil cooler has some bent fins where it took a bit of a bump on the way home.
With the correct supporting mods the setup is good for around 450-470hp
Parts list:
Rotrex C30 supercharger and bracket
Rotrex oil cooler, reservoir, oil lines (reservoir not in photos as I need to go back and collect it from where it was removed)
Crank pulley and belt
Intake pipe and air filter
SC to intercooler pipe
Intercooler to throttle body (needs an extra section made to take to TB)
1L of Rotrtex traction fluid (around £100 to buy!)
The following parts are NOT included and will be needed to complete the kit:
Intercooler
Recirc valve (30mm i think?)
MAF housing
As mentioned a final section of pipe will need to be made to connect to the throttle body.
Supporting engine mods pistons/spacer injectors, fuel pump software etc….
Looking for £2,000 collected from New Eltham SE London.
If the buyer is interested I'm also willing to swap bumpers (DPB) and under tray and lower grills as my bumper and under tray and grills are already cut to suit the pipe work etc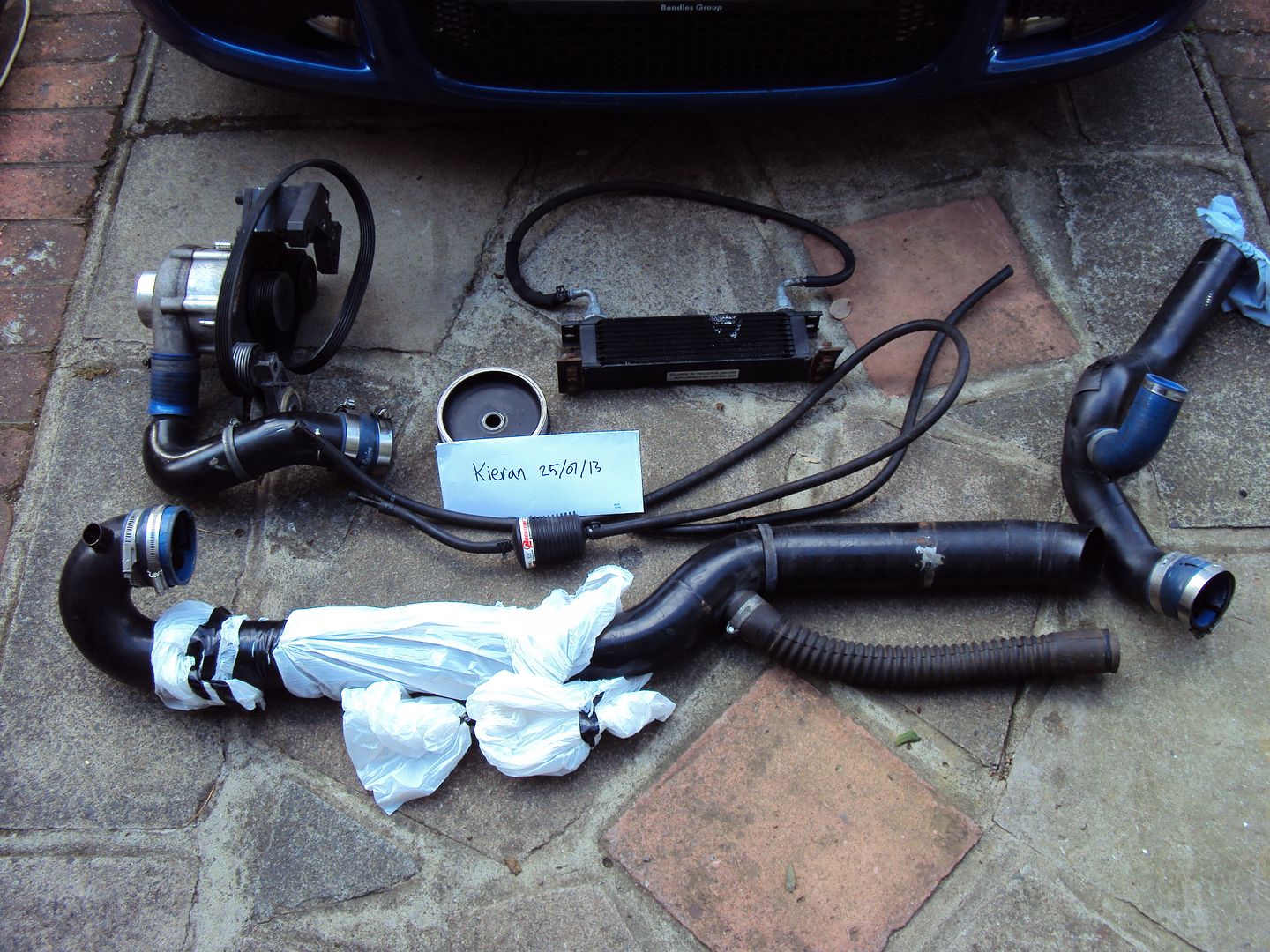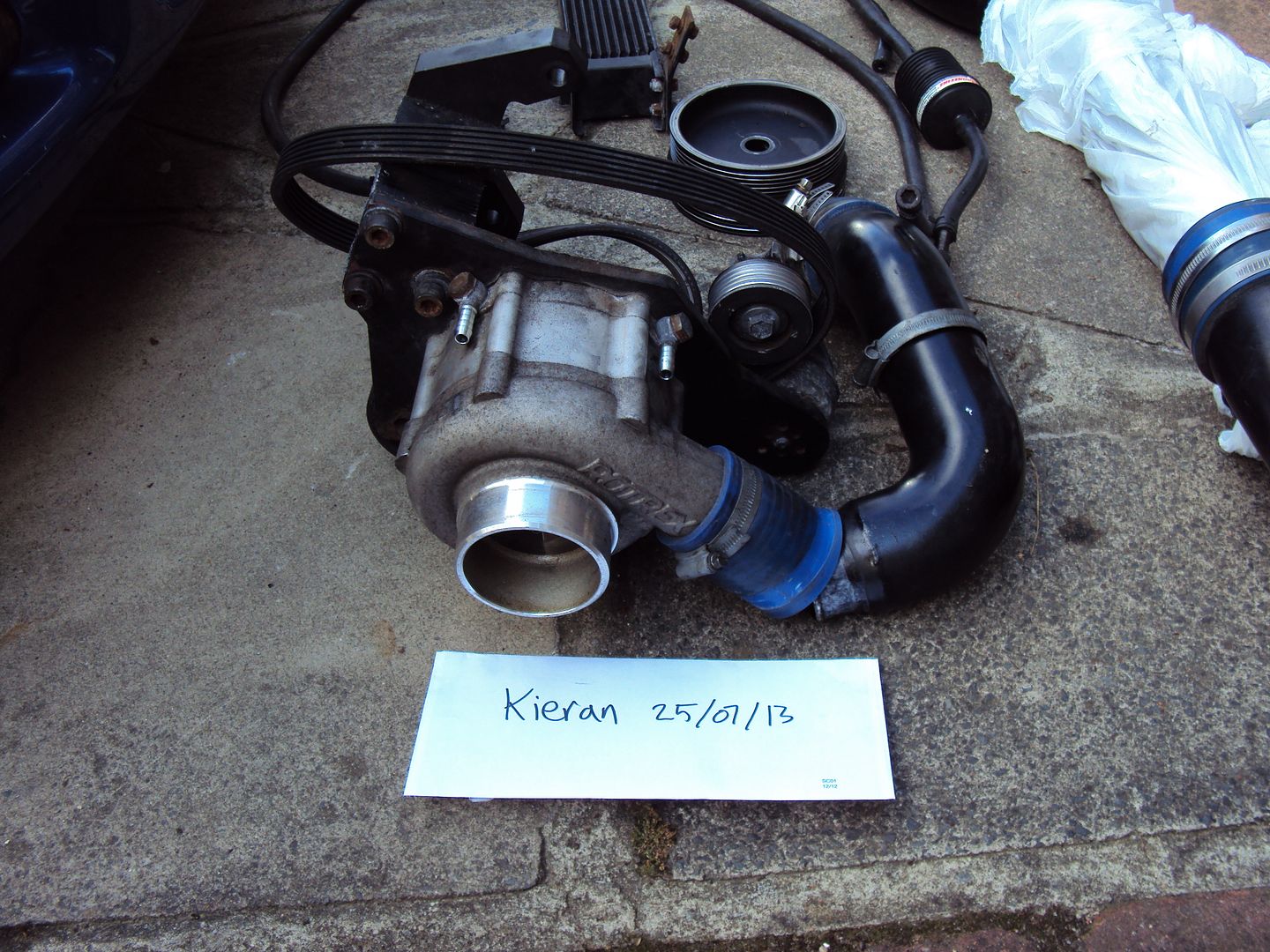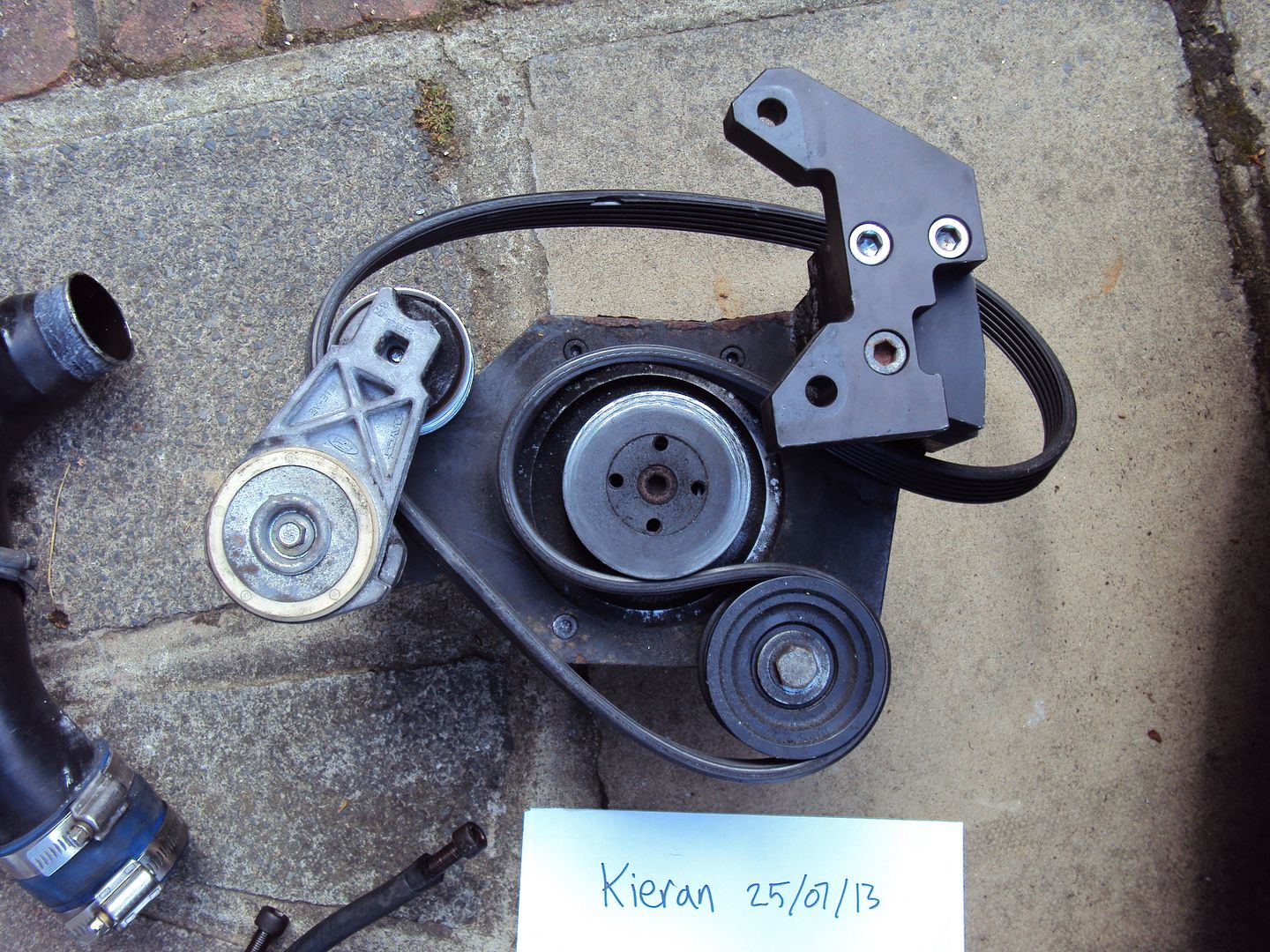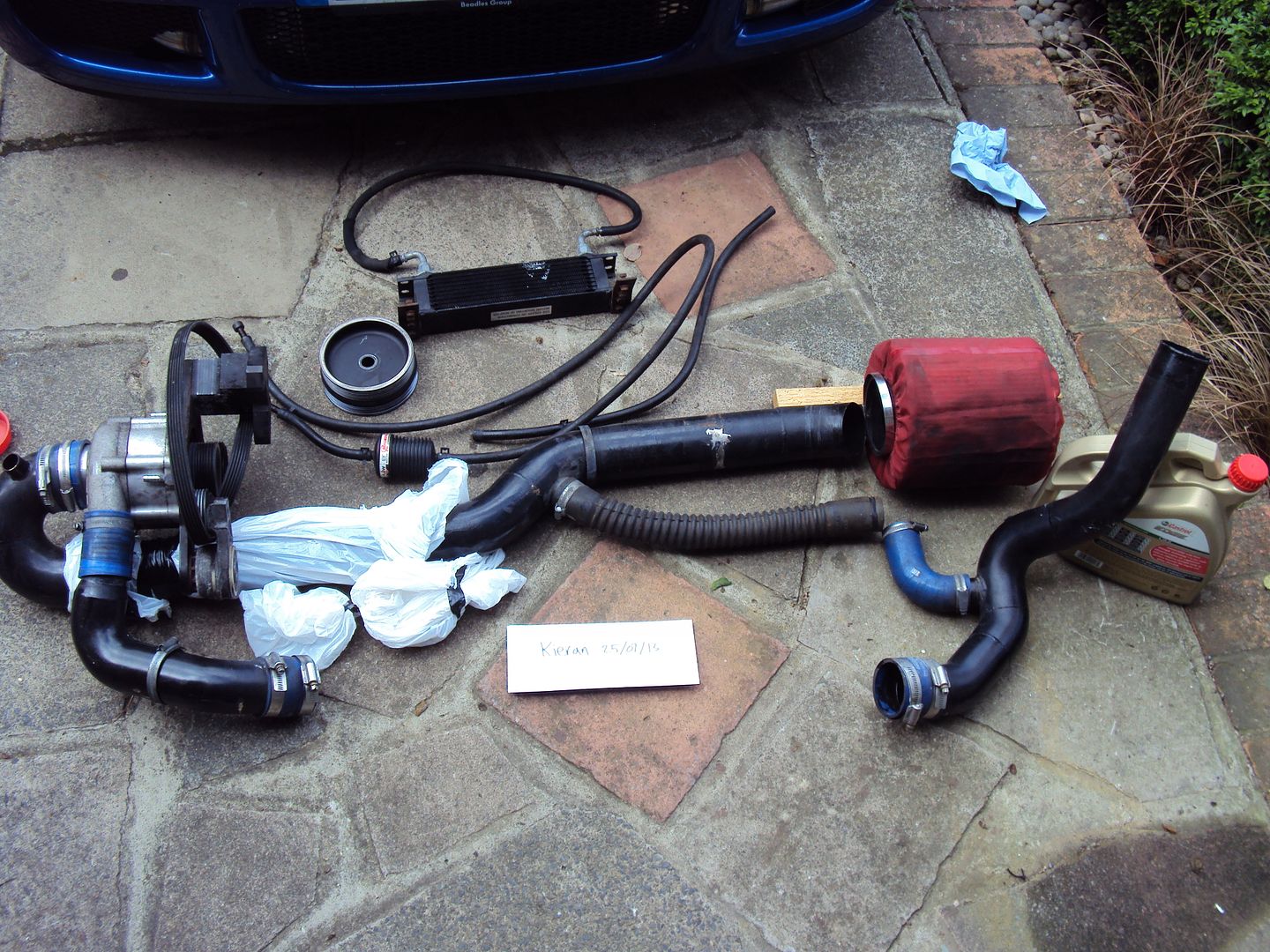 *bit of wood and can of Castrol not included
Please ask if you have any questions
And before any one asks, yes mine is still FI just a different setup (not turbo)