Discussion Starter
·
#1
·
Never thought this day would come but its time that my R32 went up for sale.
Sometimes you gotta realize whats more important in life and due to my circumstances changing its gotta go.
Ive owned it for 2 years now and so much hard work,sweat,blood and arguments have gone into making it the car it is now.

It doesnt really need any introduction,anyone that follows it on here or anywhere else will know that.

Heres some link to various build threads................
http://www.edition38.com/forums/index.php?showtopic=404917&page=1
http://uk-mkivs.net/forums/t/420138.aspx?PageIndex=1
http://www.r32oc.com/topic/31716-wilkys-r/

Have a good read through my build threads and look at the work thats gone into it.

The original car is an 03 plate 5 door with pretty much every factory option.......

Full heated leather....... Sat Nav............Sunroof....... Climate control........ Cruise Control........ Arm Rest
I am the 5th owner and the previous one was an R32oc member and had a small fortune spent on it in his time.
I have receipts for him totalling around 5k,he owned it for 18months.

Ive had 2 years now and spent nearly 12k,it really does want for nothing and ive turned it into the show car it is now.
Taxed till end of SEPT 2013 and MOT till AUG 2013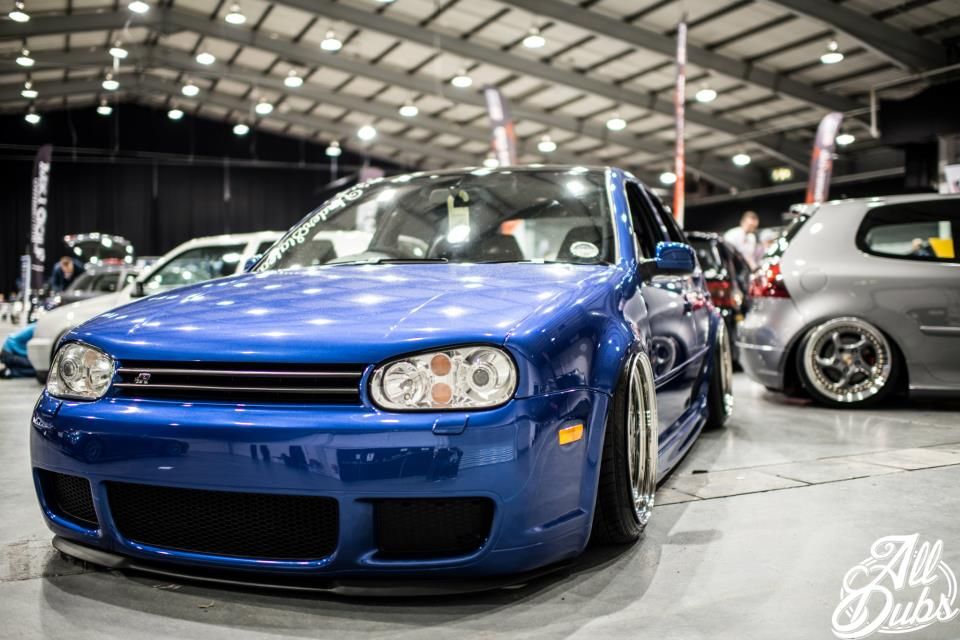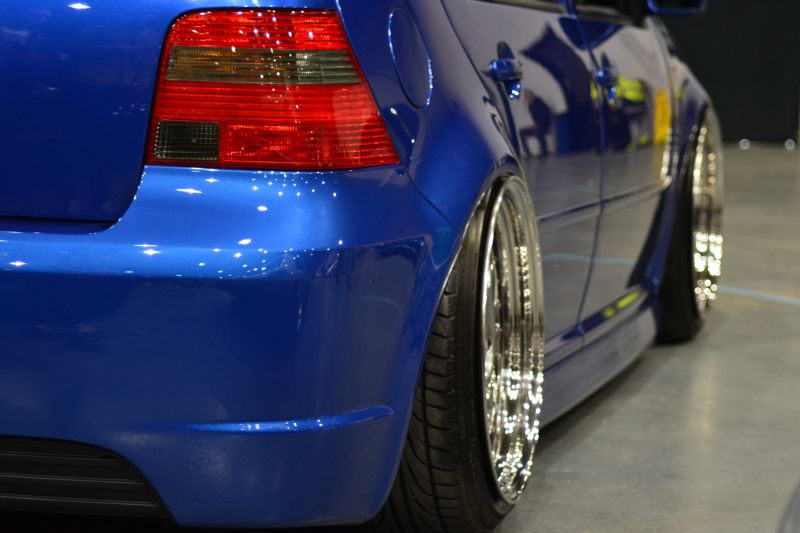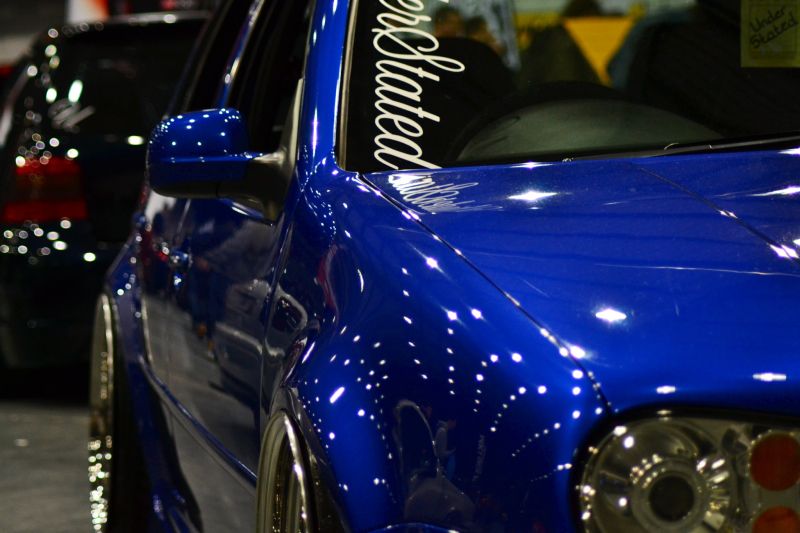 Its won afew trophies already and to be honest it hasnt been show that much yet.

Was hopin this year was gonna be its year,its also just had its first feature here.................
http://losgoonies.co...-r32/#more-2753
Heres some interior pics......................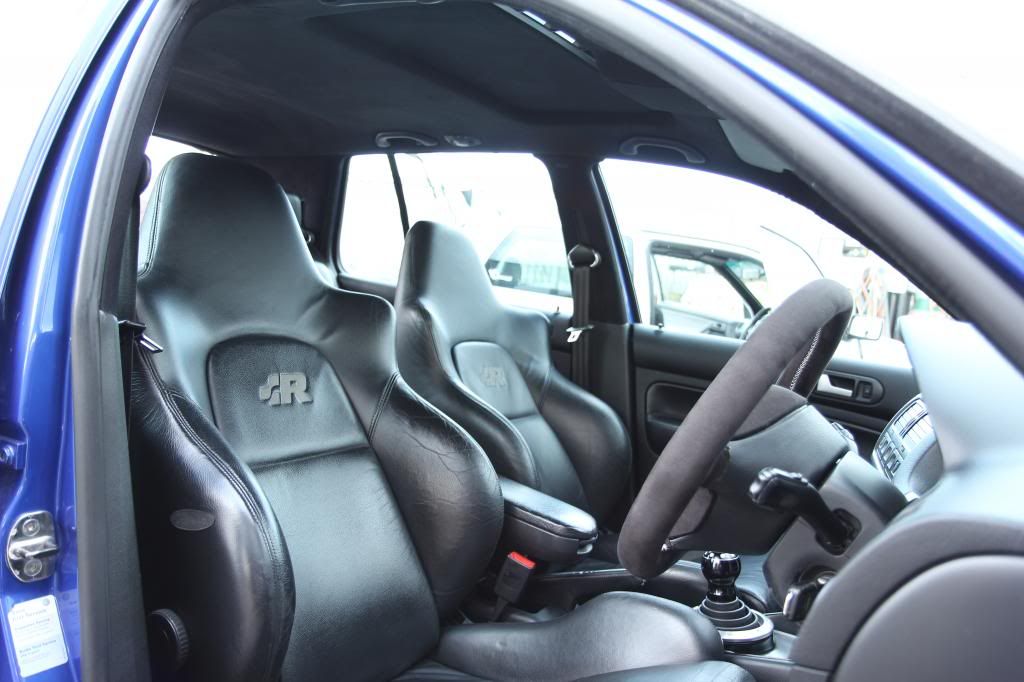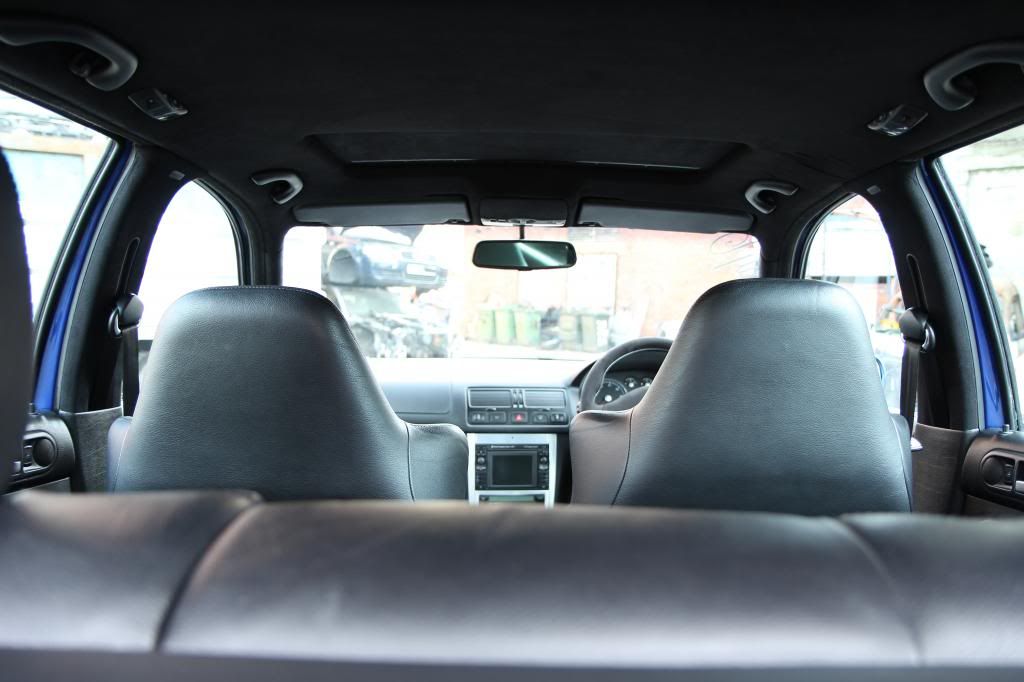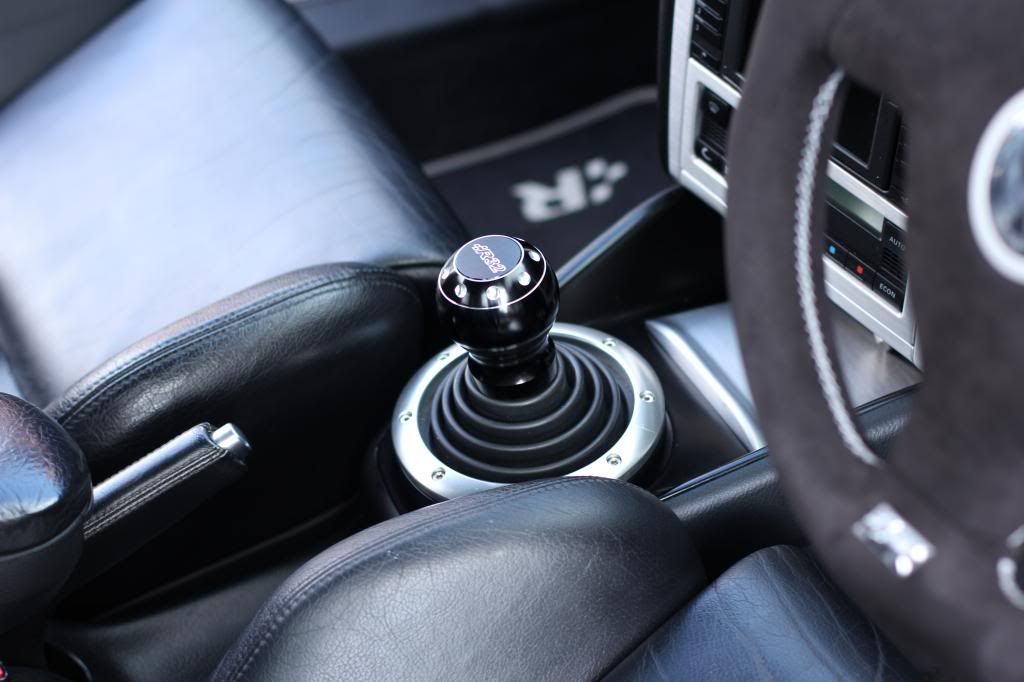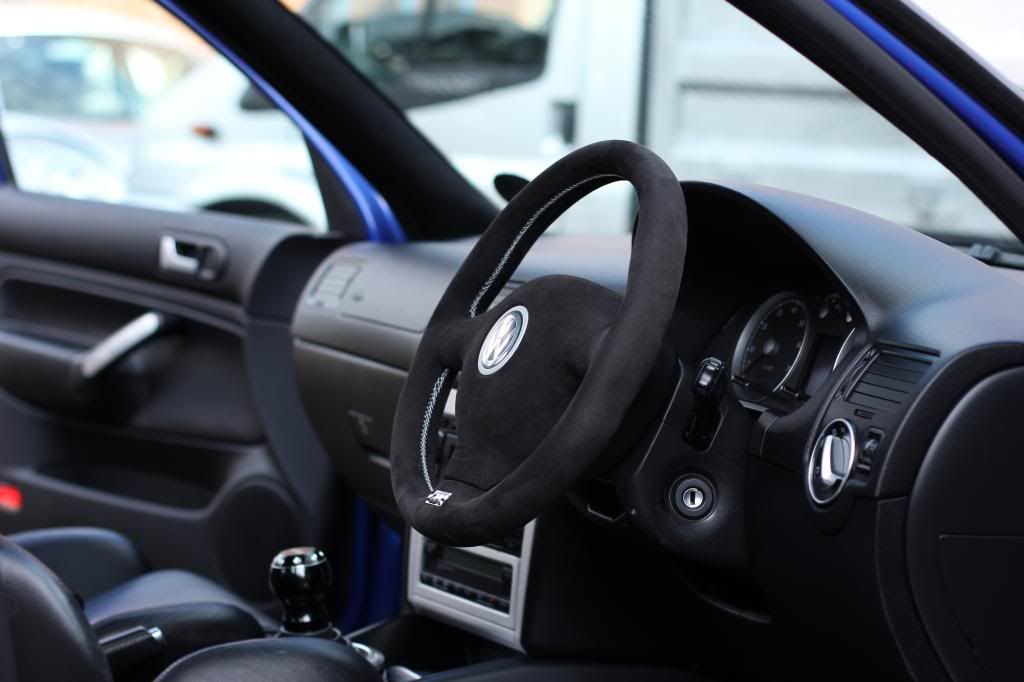 As far as milage goes........

I bought it with 62k ish on the clocks,it now has about 87k so ive done 25k in it in 2 years.

We dont actually know what it has done since new,which will show up on an HPI but please do not let that put you off,im telling you because i want to be as honest as possible,as was Mike when i bought it from him.
Since his ownership it has been serviced on time every time as has it with me.

Also around xmas this year i paid to have a major service,inc plugs etc done,brake fluid flush,timing chains and clutch/flywheel,all done at VW,this car is solid and wants for nothing.

Its never failed an MOT that i know of and never even had any advisories.

Long story short Mike had Awesome GTI and VW inspect the car fully and was advised that the car was solid and not to worry about the milage.

He then went back to the garage he bought it off and got half of his money back which then went on the car in modifications,which i have receipts for.

A rough break down of where some of the money has gone into the car..............

Paint and bodywork - £3400

Interior - £1300

Air Ride - £3300

Wheels - £1900

Performance - £2200
Maintenance inc chains etc - £2200
Misc - £300
Bodywork has been done to excellent standard by AUDI.
In Mikes ownership it was taken care by Awesome GTi and in mine by VW or a local VW specialist.
As far as power goes i have several RR printouts ranging from 265 bhp to 280 bhp,im guessin its somewhere inbetween but that was BEFORE the custom cat back went on,i have not had it on the rollers since so may well be abit more.
Here is a quick vid of how it sounds atm with the new custom exhaust...........
http://s395.photobucket.com/user/wilky2681/media/R32%20Build%20Tread/055-2.mp4.html?sort=3&o=32
It would literally take hours to give a full spec on the car but rest assured EVERYTHING has been done to a VERY high standard,its well known in the show scene and generally and also across the pond in the states.
It has some very special one off touches such as the rear bumper/exhaust and the Audi TT center console.
There are some small inexpensive issues to sort but we can come to some sort of agreement on them,i can have them done or i can take some money off.
The sale WILL include the private plate S12 WFT which was valued earlier this year at £350
Heres some more pics...............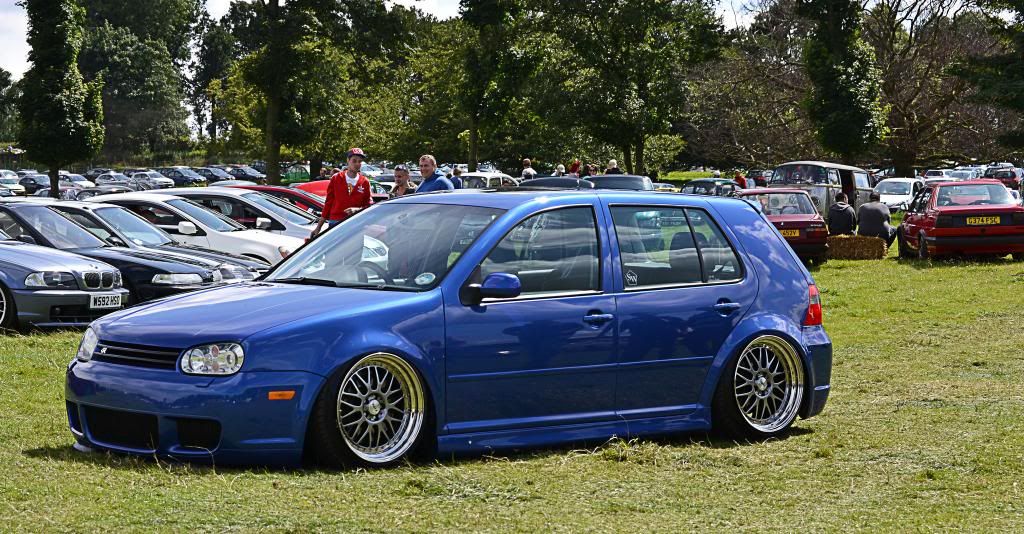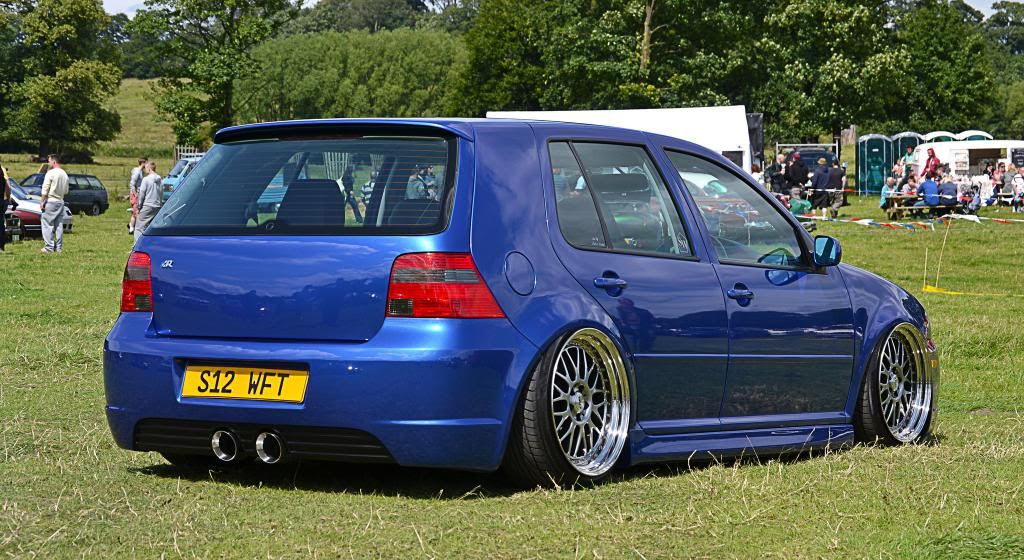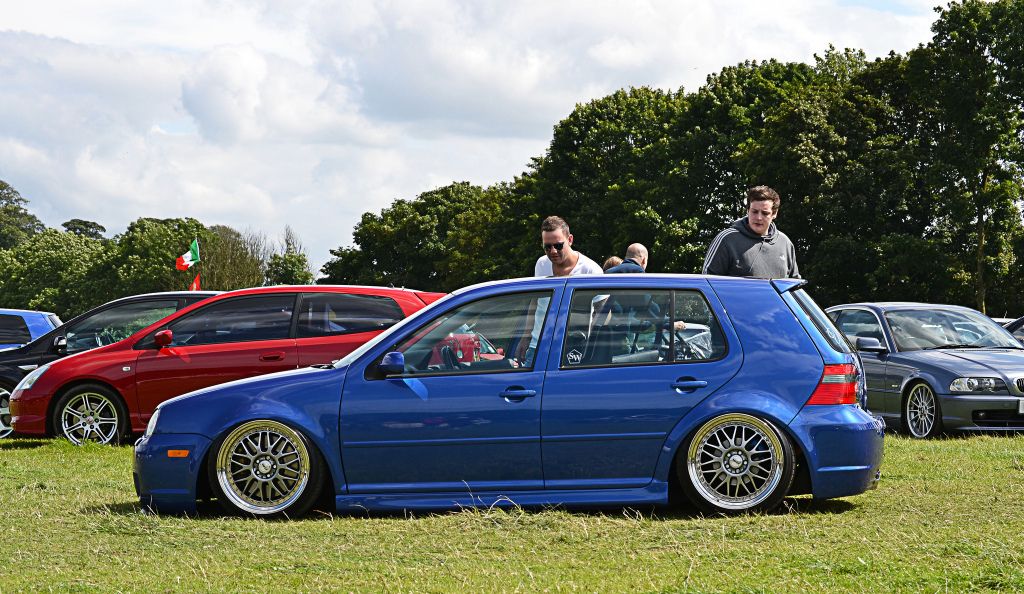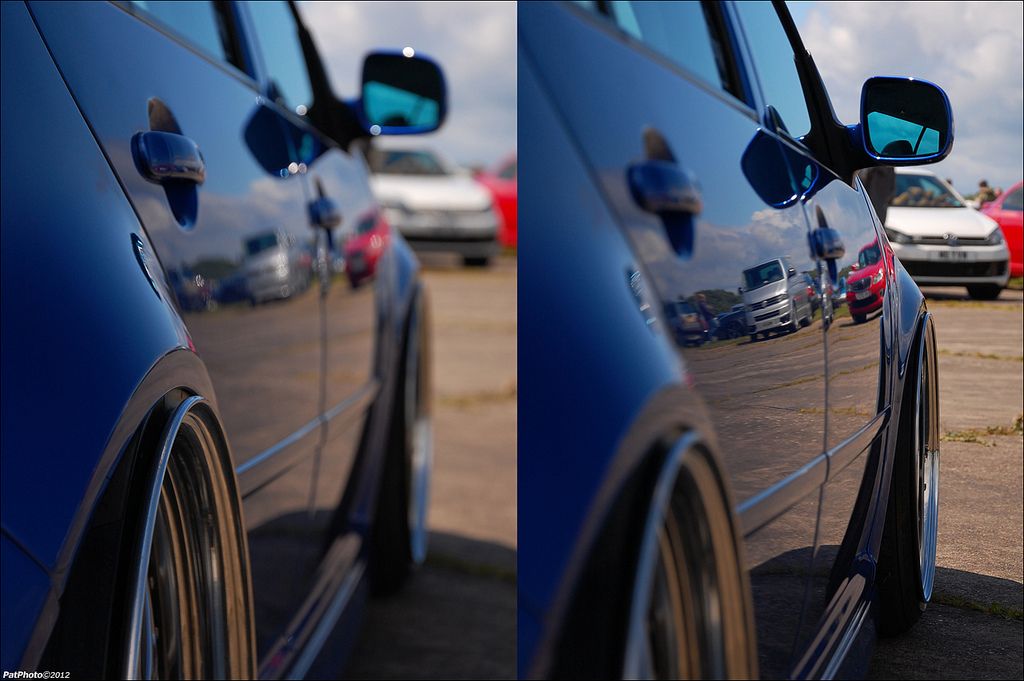 Its a ready made show car waiting to win some more trophies.
Money wise im looking at around 10/11k.
Im open to offers but SERIOUS ONES ONLY.
DO NOT WASTE MY TIME PLEASE.
I DO NOT WANT ANY PX AND I WILL NOT SPLIT IT.
Cash is king!
First person to come see this and drive it WILL buy it.
PM me on here or call/txt 07585 006807
I am based in Newcastle
Thanks for looking
Lee