Discussion Starter
·
#1
·
Well thought it was time I started a thread to at least semi document the changes on my R32 so here goes:
Started earlier this year running an Octavia VRS (2nd longest time I have owned a car since my first civic) this was an awesome motor started out as a completely bog stock car and ended up before crashing it running just shy of 300 bhp (was booked in for a stage 2+ Remap which would see 340bhp+) it had full milltek, EVOMS intake K04 Turbo S3 injectors uprated high pressure pump new shape 18 inch Octavia spider wheels, Apex coilovers etc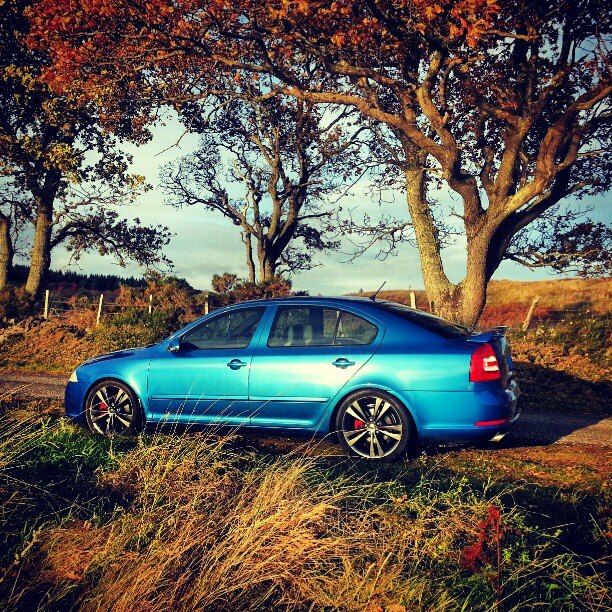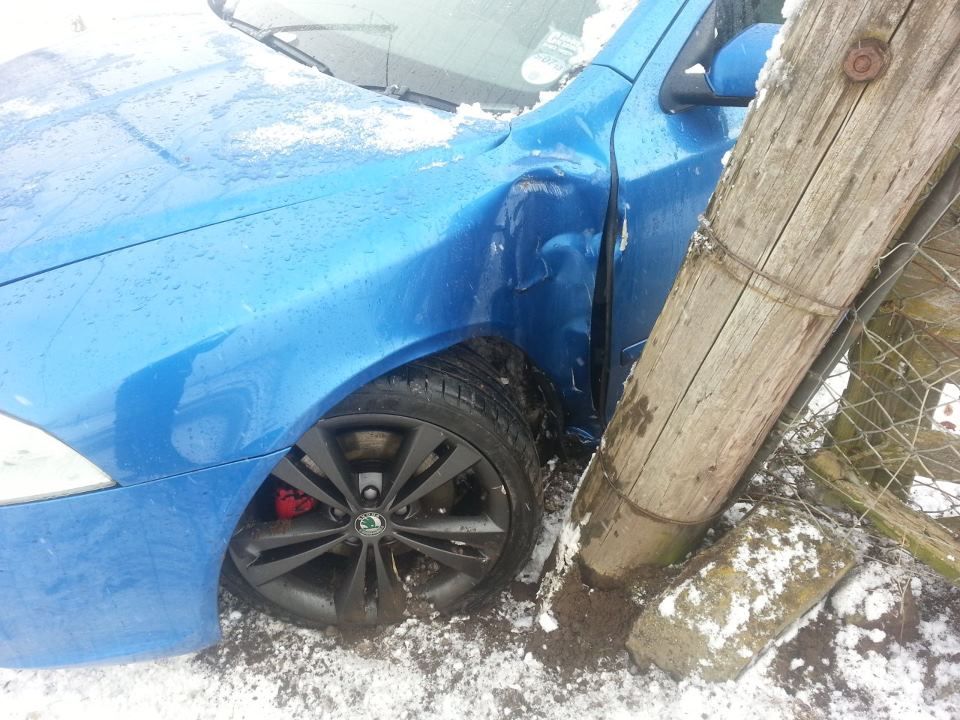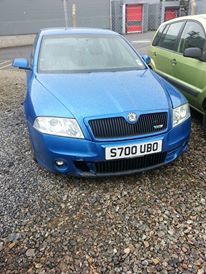 so having always wanted a R32 since I had my MK4 Anniversary I thought what better time, having 6 points on my license and now a claim I thought insurance was going to cripple me but got quoted only £563 no better time to get the car I wanted.
then I was stuck in a predicament......do I go MK4 or MK5? I checked my finances and decided that a MK4 would be within my budget problem is being in the north of Scotland these cars don't appear very often locally, however luck was on my side for a change! I found 3 R32's all within 160miles of my house so with a pocket of cash and the missus riding shotgun we set of to look at 3 cars in one day, first we saw was a lightly modified MK4 with 66k on the clock, took it out for a drive and instantly loved the note and the car but.....the clutch biting point felt very high, but the owner said this was "standard" but with 2 other cars to test drive I at least was able to compare.
so back into the car and a short 40mile blast we were at car 2 a Cat D Silver MK4 with Millteks, this car looked the part and definitely sounded it with the millteks but there was a nasty engine noise and the fact it was rewired put us off, so a short phonecall and another blast across Aberdeen saw us at car 4 another Silver MK4 with Millteks and coilovers with smoothed bumper.
This was the car I wanted to see most and boy was I disappointed
the owner just had not taken care of it and had only owned the car 2 weeks which was a bit dubious.
so down hearted I drove home and consumed beer while trawling the net I noticed a work colleagues brother had literally just advertised his MK5 With full millteks including Manifolds and forge intake so quicker than I could type his number I had decided this was the car, so a few days later he was back on shore and I was at his house taking the keys to my new pride and joy.
Snoopy as it was previously called had 114k on the clock when I picked it up end of may but having been looked after in the 3 years Callum had owned it and my best mate at work had carried out a lot of work on the car I decided this was the one!
so here it is:
this was the pic that I got sent the day before I collected the car as Callum's girlfriend had decided it need a polish and wax before I took ownership! so I just drove the car for the first few weeks enjoying the crackles and pops of the milltek.
I decided to give the car a full detail myself so a sunday was spent with my good friend Alan from AMDetails full product range sorted the R out very nicely!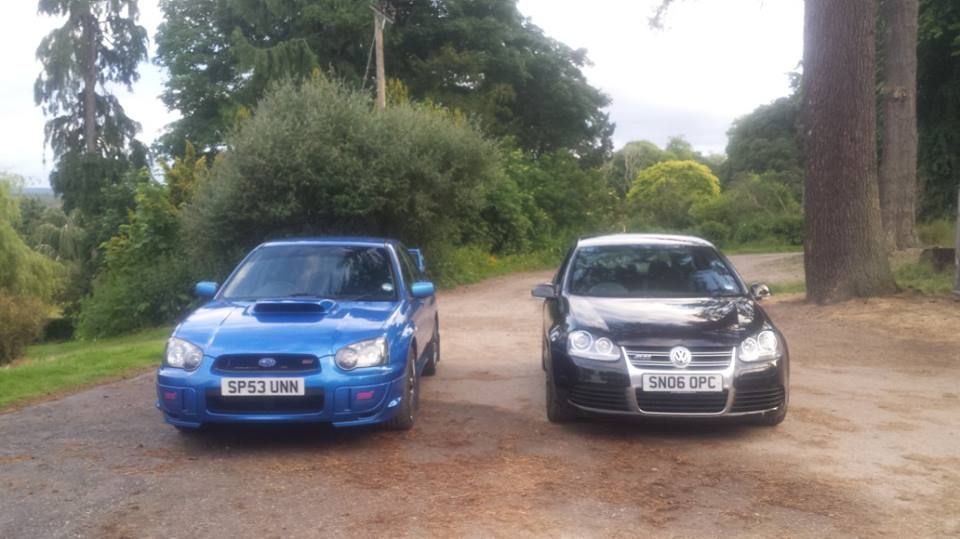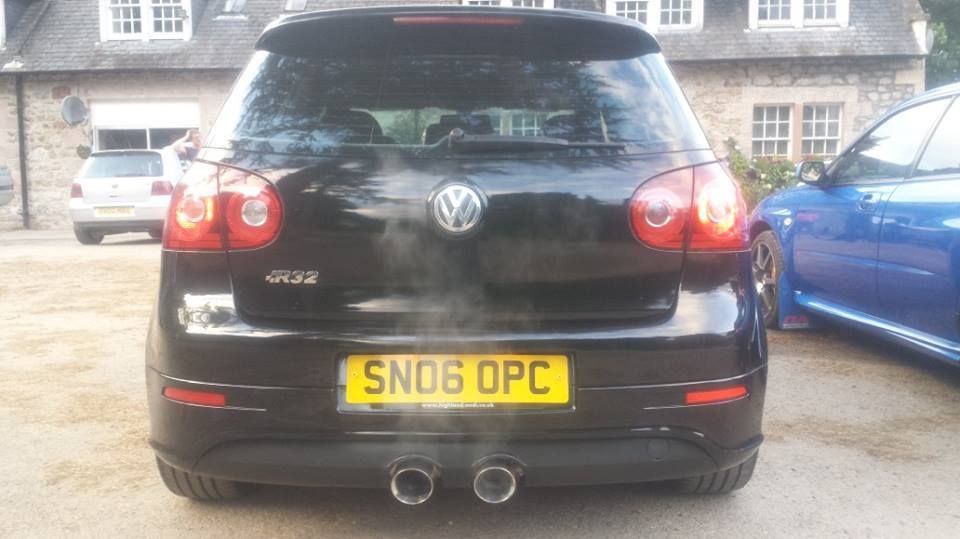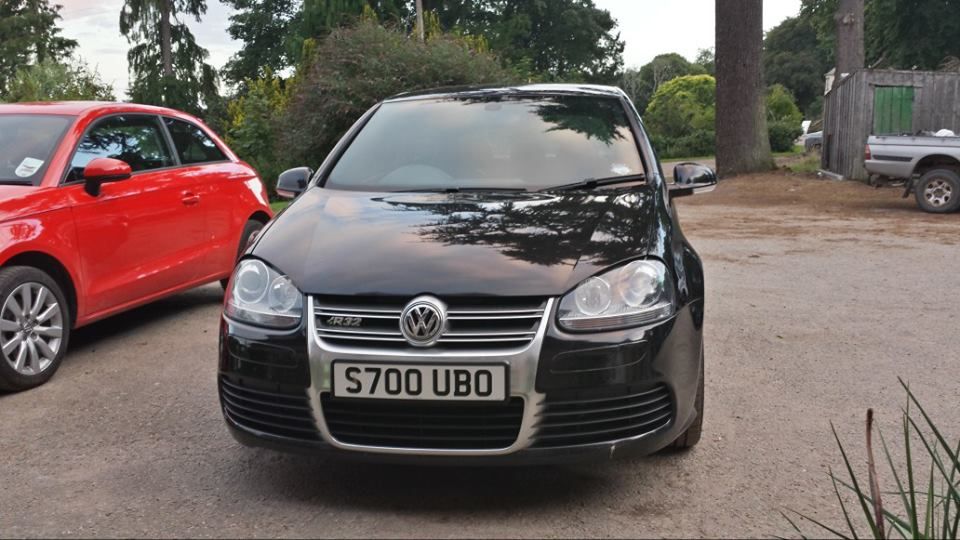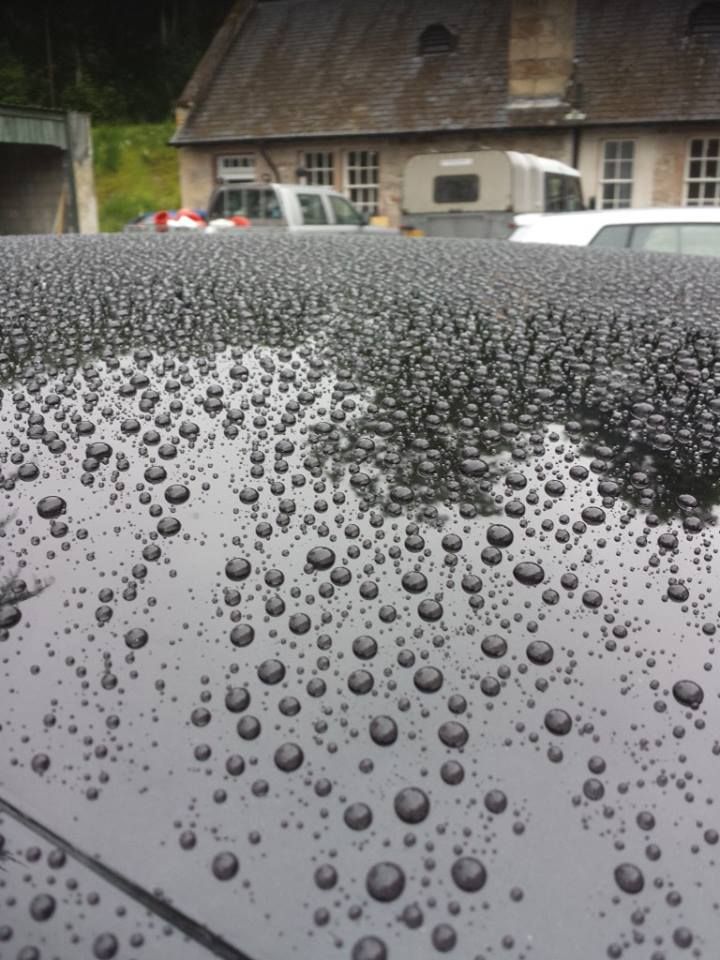 So having lied to myself (and the missus) that I was not going to modify this any further than it already was I decided to sell my wheels....stupid idea considering I hadn't actually found or bought replacements! after much searching online I found a set of wheels "local" to me (a 320mile round trip local) 3SDM 0.01 in staggered 8.5 x 18 and 9.5 x 18 size painted (poorly I might add) Volvo Sandstone beige so Saturday (21/09/13) I fitted these and that takes me to now while I typed this! I will most likely get these refurbished too (help on colours would be good!)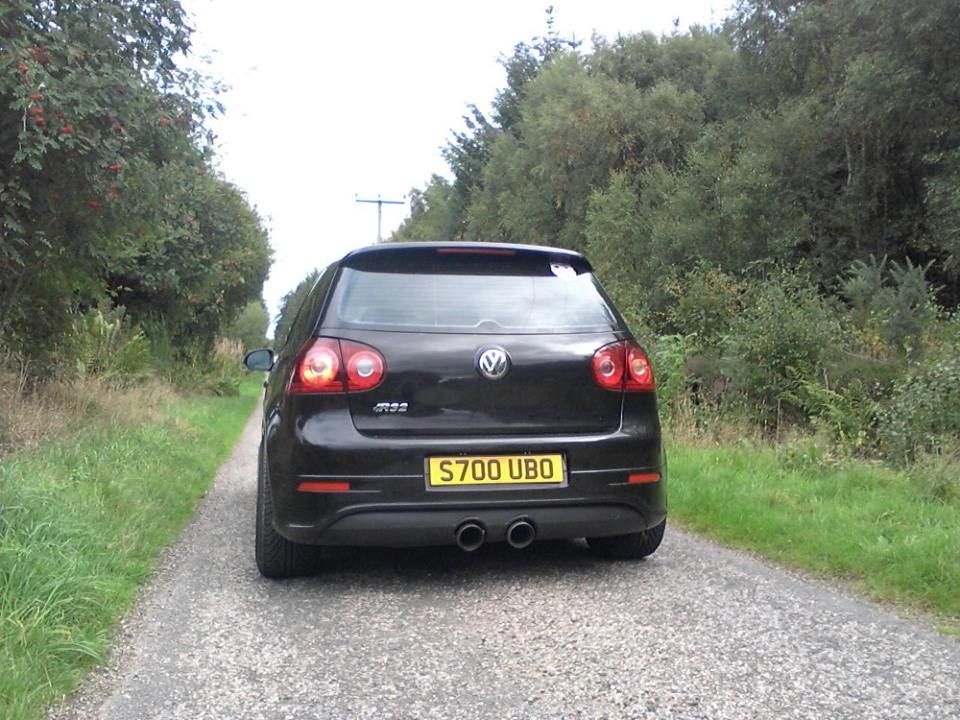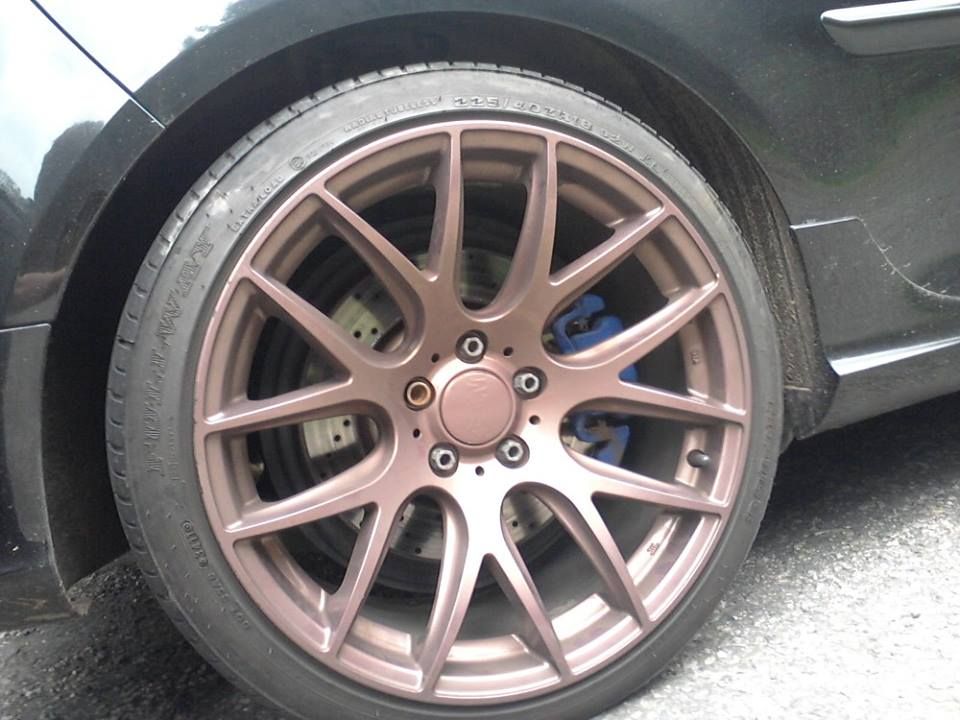 Only other mod on the car other than the mentioned above are a set of MK6 R LED numberplate lights (straight fit with no need to code) waiting for a colleague to come back from his holidays this week and he is selling his coilovers from his MK5 R32 so im buying them from him so it will be a bit lower next weekend hopefully!
all thoughts and comments more than welcome!