·
.:R32OC Site Contributor
Discussion Starter
·
#1
·
Don't shoot me guys, I know it's not an R32 but I thought some of you might want to read about my day.
Well, had a day off so thought I'd have a little fun with the car and get a couple of different dyno runs..
First, AmD Essex and then over to Surrey Rolling Road.
Not sure what happened at AmD but the 1st run didn't register, but 2/3/4 runs did and as expected with heat soak each run the figures fell. Would have been nice to see what happened on the 1st run?
Anyway, peak figures are 411.6bhp and 460.8lb/ft
Audi TTRS APR Stage 2 dyno run - YouTube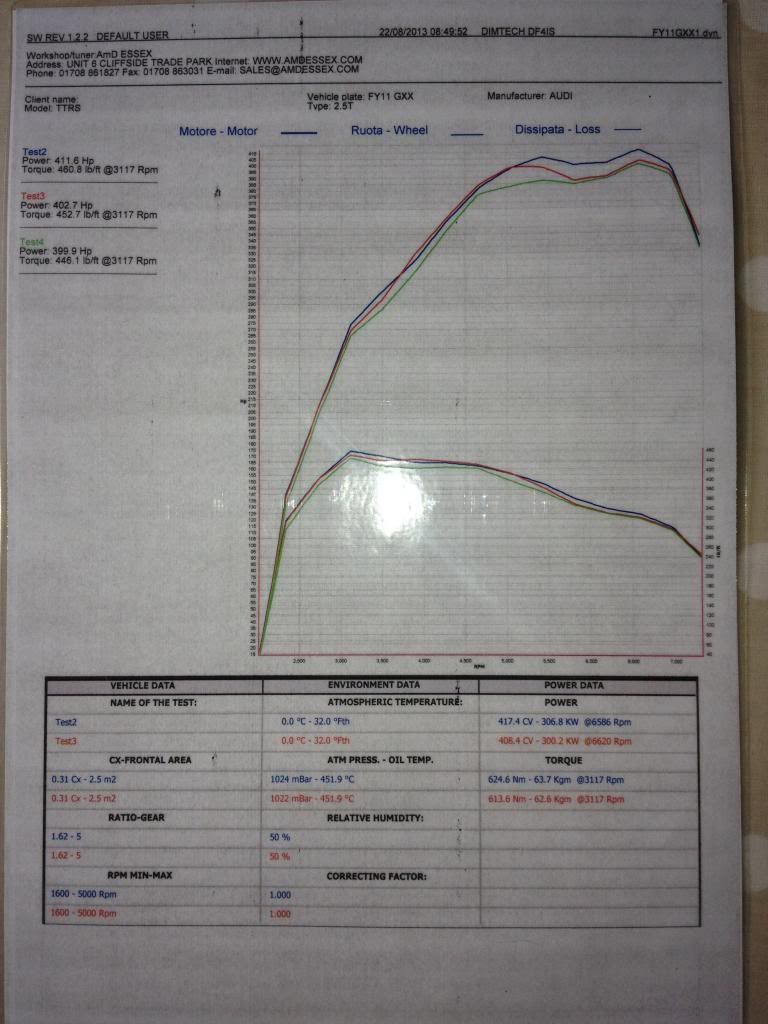 Then, via Bluewater I went over to see Charlie at SRR. No video this time, was too busy holding the bonnet for reasons I'll discuss in a moment. Peaks were 400.2bhp and 455lb/ft.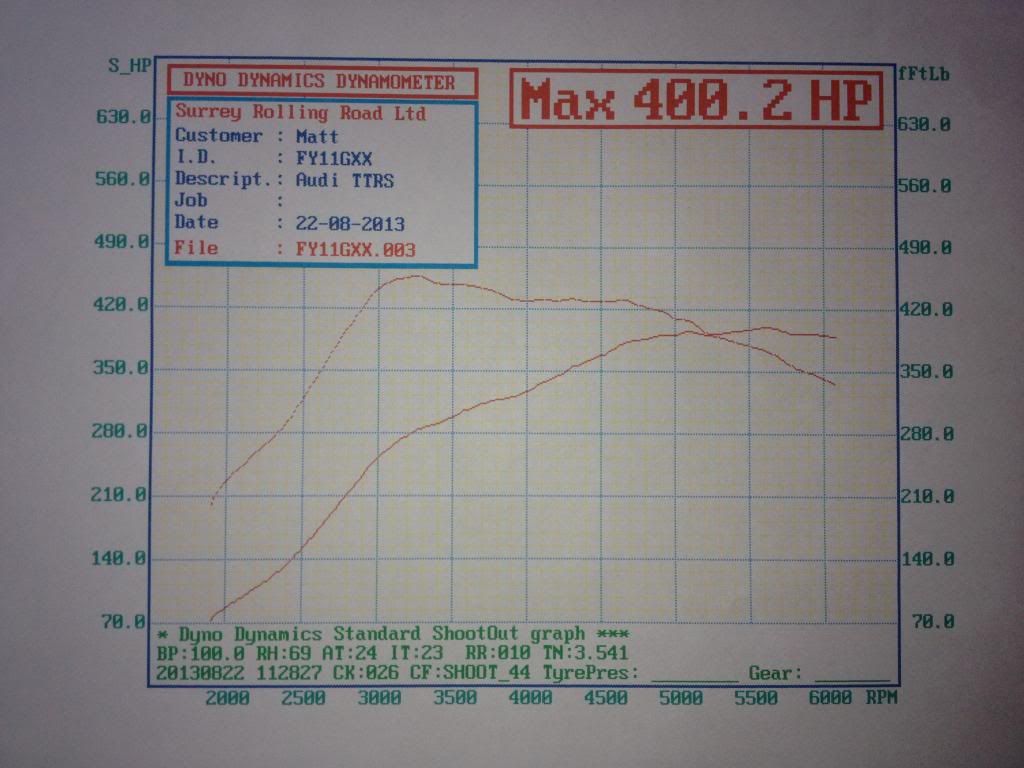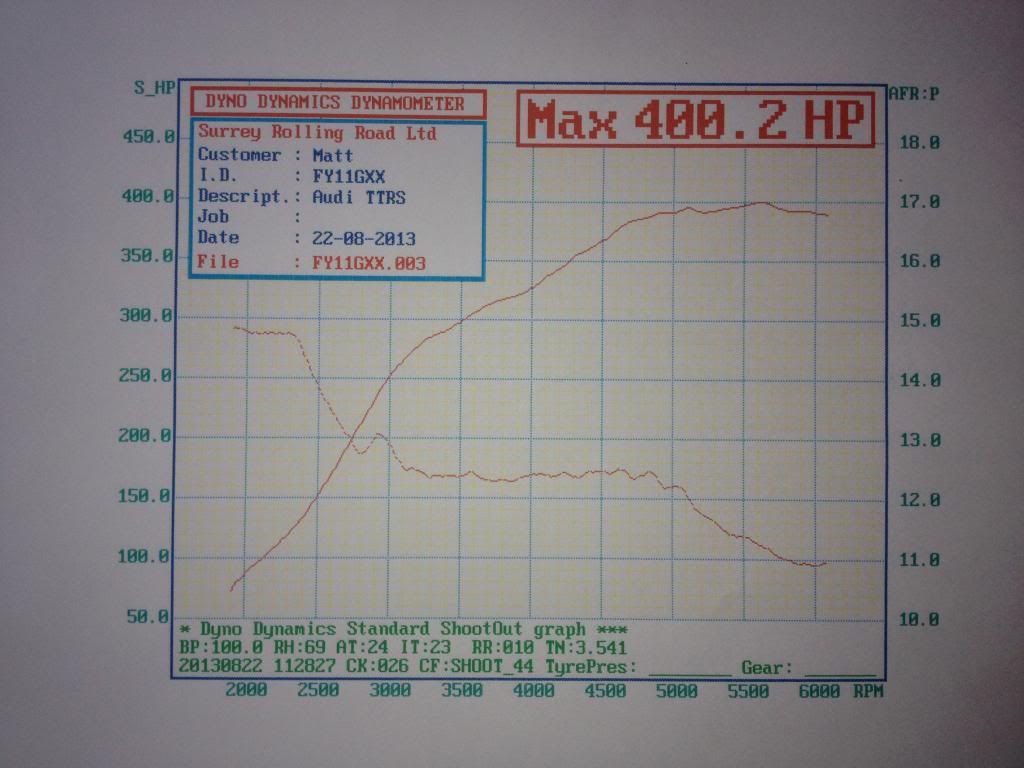 On the last graph the dipping line shows AFR, and from 5,000rpm you can see where fuel is being dumping into the engine, most likely cause is high intake temperatures. This is an issue that I'm going to raise with APR because it seems like this is a common problem with the v2.0 map. And looking at the AmD graph at the top, the dip in bhp coincides with the over-fuelling issue.
Overall I'm not overly fussed with the figures, I'm happy with the car and feel that it's quick enough. What I do want looked at is the issue of high intake temps and over-fuelling. Hopefully I won't just get fed the "you need an APR FMIC" line.
All comments welcome, no tuner slagging match though please!