Thought its was about time I posted up a build thread on here
Anyway some of you already know the car from UK-MKIV's or from shows, etc.
It started out as a standard well spec'd early AUE engine'd V6 4motion, here's the photo from the autotrader advert from when I picked it up back in 2008!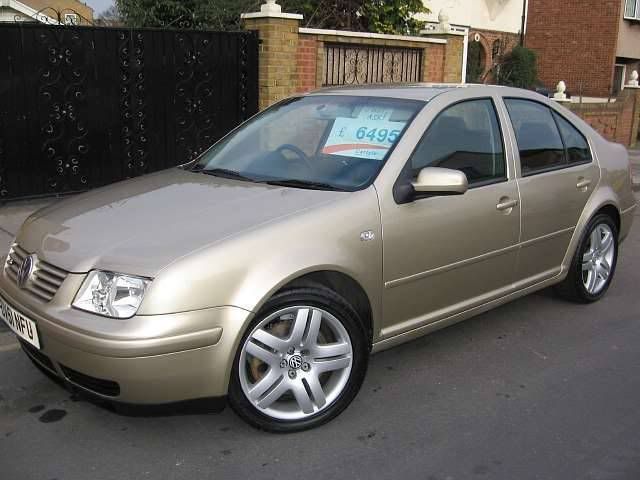 And here's how it looked in April before we started on the R32 conversion:
Mods to date before the engine conversion are:
Miltek Sports CAT's and CAT back exhaust
Carbonio CAI
Neuspeed upper front strut brace
S3 lower subframe brace
R32 wishbones, hubs, brakes, shocks with Eibach Springs
Eibach ARB's
Goodridge braided lines all round
Genuine BBS CH 002's (for sale)
Eibach 15mm spacers on rear
Forge adjustable rear arms
R32 peddles, dash trim, handbrake, steering wheel
Beetle Sport door pins and gear knob
Bora R genuine front bumper
Votex side skirts
Joey Mod headlights
Probably missed something out!
Check out my build thread (in my signature) for photos during the various stages, I'm not going to repeat them here.
Ok so now on to the interesting bits!
I gave the R32 engine an overhaul in my garage. This involved changing the chains/tensioners, oil/water pump, refurbed alternator, new aux belt, new thermostat, metal crack pipe and new gaskets all round. Also removed the SAI (well it wasn't with the engine) so got Si to make me up an adaptor to remove the SAI valve on the back of the head.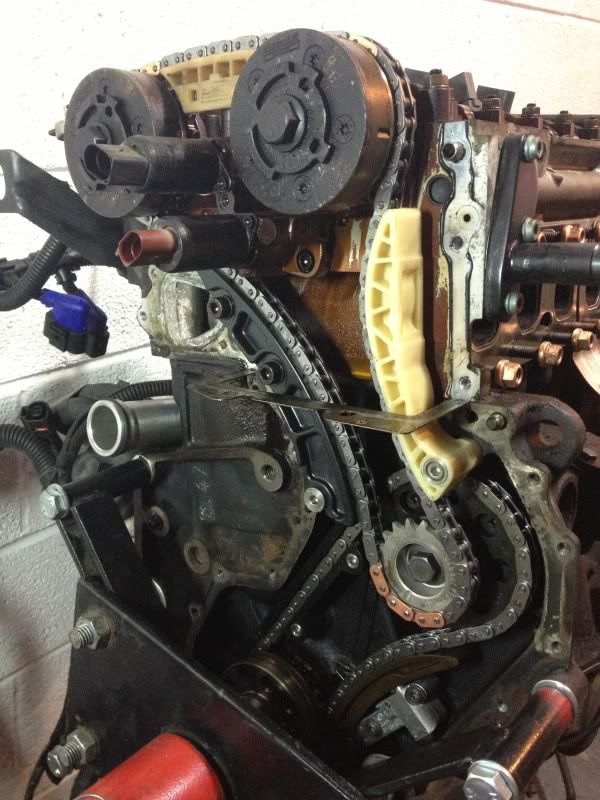 Took the car down to Monkey & Jimbo's unit to get started on the engine conversion:
Engine out (thanks to Monkey)
Subframe, manifolds and sports cats removed
Subframe tidy up
Wishbone preparation for poly bushes and DEFCON inserts
All built up with new clutch
It's in! Bolted up to Miltek 6 branch and decat's
Gave the inlet a lick of paint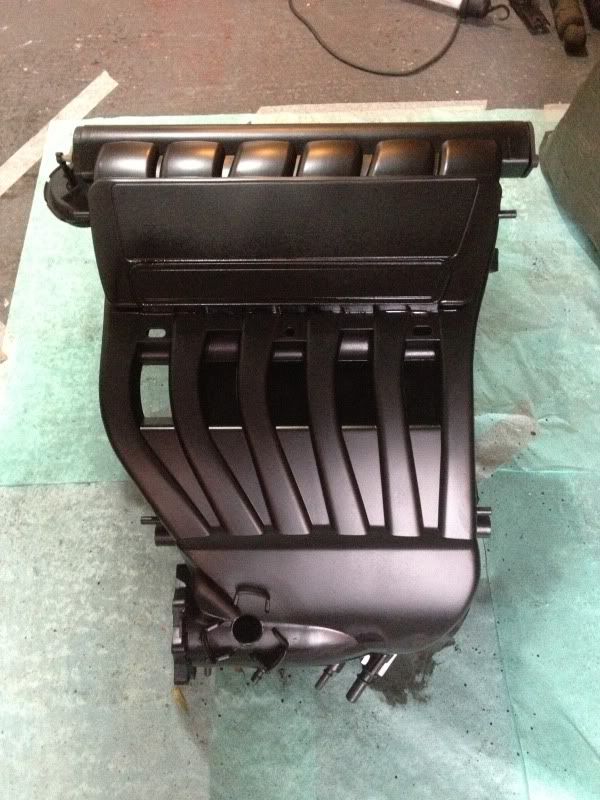 All fitted up with new expansion tank and Porsche water/oil caps
Got some Porsche 996 Turbo calipers, 2 piece disks and Ferrodo DS2500 pads to put on but they wouldn't clear my BBS CH's without spacers and that made them poke too much :-(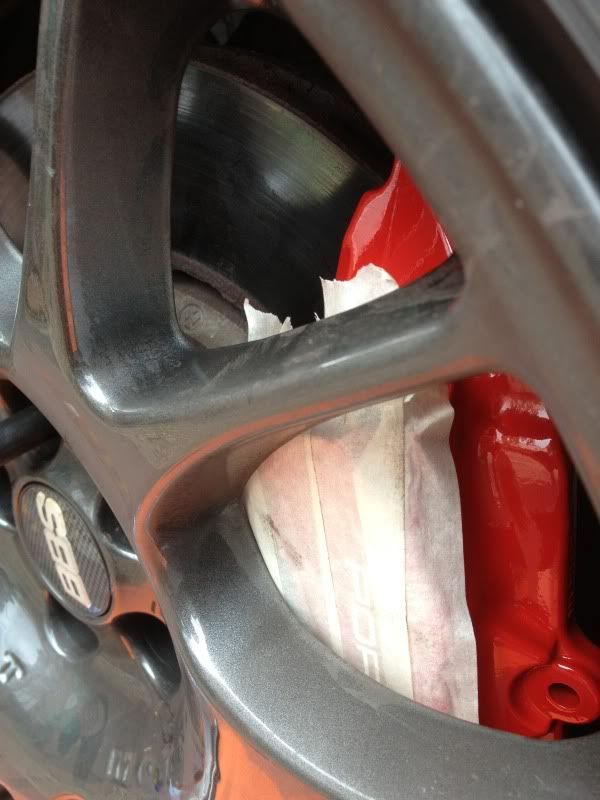 So had to get some new temporary wheels to clear them