This is only intended as a rough guide to follow there are other ways to remove the gateway



Wanted to update can gateway for various reasons loads of write ups on what to do before and after the change but no obvious pics etc where it was on my RHD car 2008 R32.

I sort of knew from stripping car apart before that it was at the back of the relay box, well it's an absolute pig to get to, there is a great loom of wire in the way, the small detachable set of relays won't pull right out leaving there stretched wires in your way, you can't put your hand right up the back of the relay box to even feel it, get a torch look right at back of here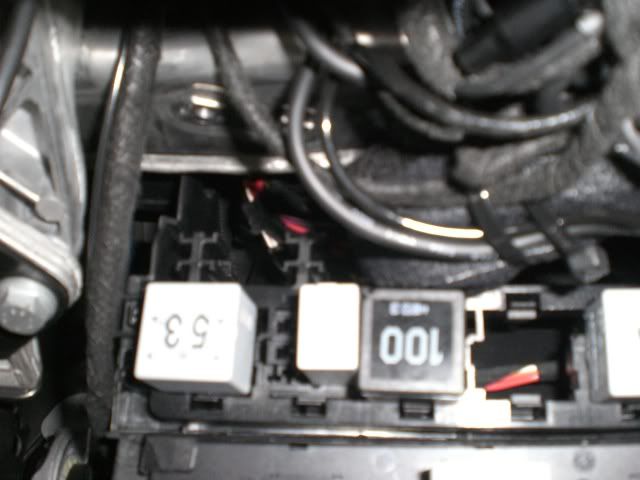 you'll see the red plug....unclip it here and pull out the way a bit to see better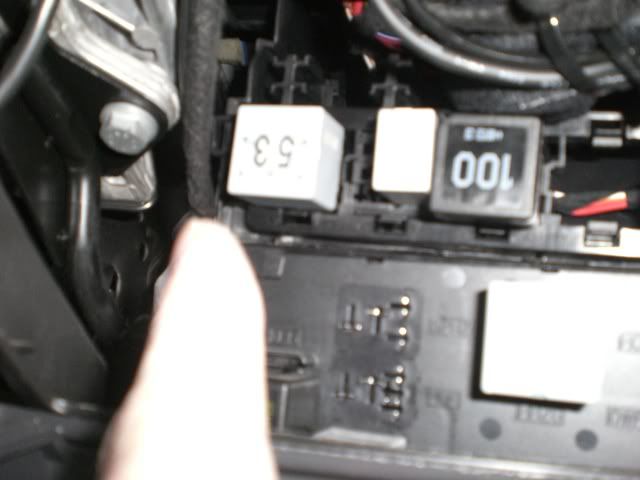 After stripping a lot of dash, cutting my hands to shreds on sharp plastic etc I'd had enough, because I'd seen something at the back of the dash i decided to put the dash back together and to tackle this from a different direction.

Bare with me here as you're going to think I'm bonkers but it takes a max of 15-30 mins to do and will give you very easy access to the gateway.

You will need a T30 torx bit , 10mm socket , 13 mm socket

You will not need to dismantle dash at all we're starting under the bonnet/hood

Open the bonnet and remove these bits from the windscreen wipers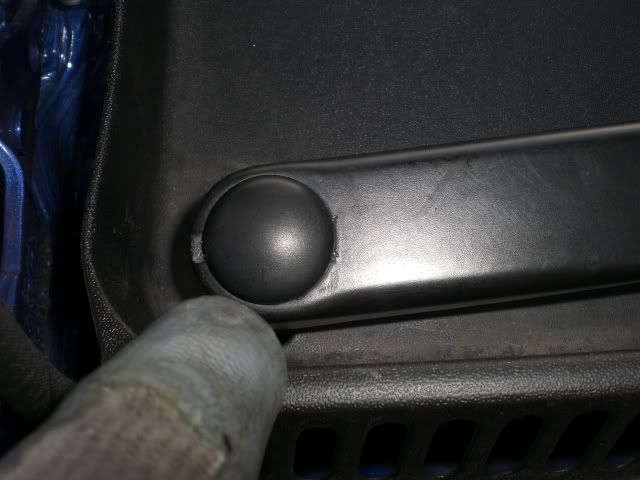 Take your 13mm socket and undo the 2 windscreen wiper nuts under the black covers you've removed....some of you might be really lucky at this point and have them pull off with just a small wiggle, but for most of you you'll have to give it some effort wobbling it back and forth to free it up to remove it from its splines, don't forget WD40 is your friend here.
Also try this way

After removing the nuts..
Put the arm in the service position,(ignition on then off, then flick the wiper stalk, bonnet also needs to be shut) raise the arm 90 degrees to be parallel with the shaft/spindle. Hold the arm and rock side to side (not too much pressure though) and it will come off. I found using this method took about 1-2 minutes to remove each arm. The reason why this works is that when you examine the spindle, you will see it to be a cone shape with the large base near the windscreen. When you put it parallel to the spindle and rock it reduces the surface area and gives more leverage

you might also want to get one of these (windscreen wiper removal tools) cheap from eBay as there sometimes a pig to get off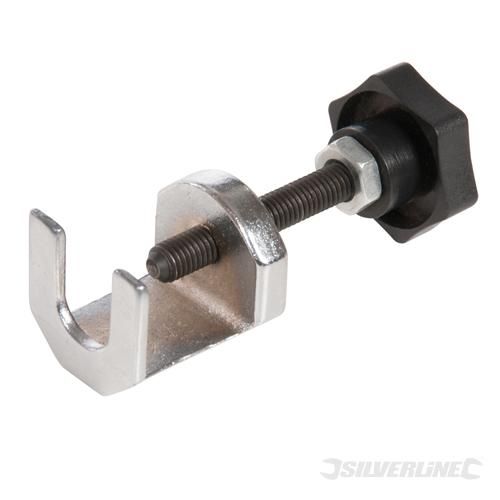 Now there off pull this out from the bottom of the windscreen it only pushes in so it's easy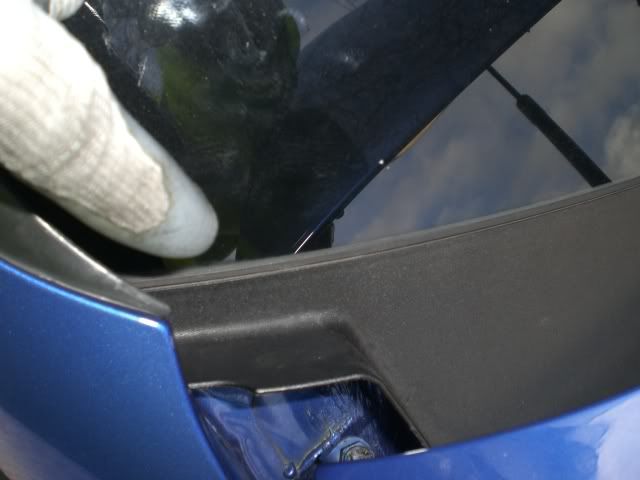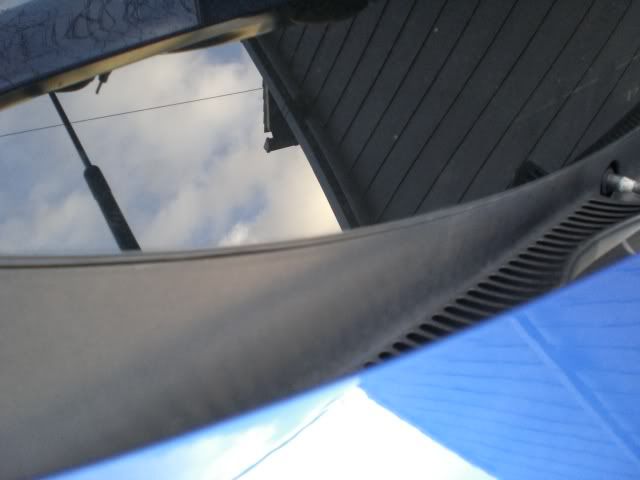 Once this is removed pop off this bit with your 10mm socket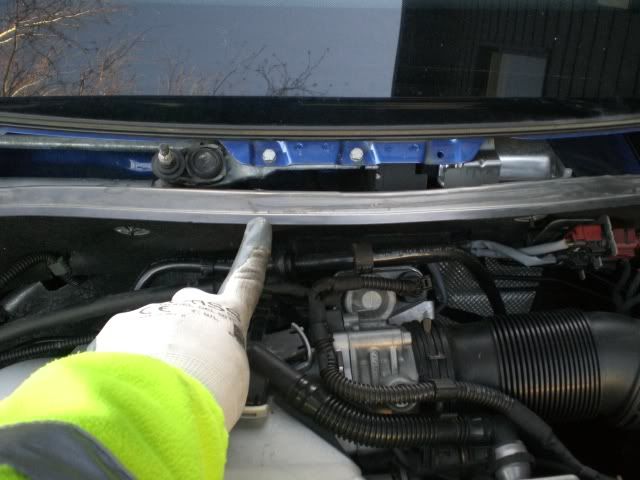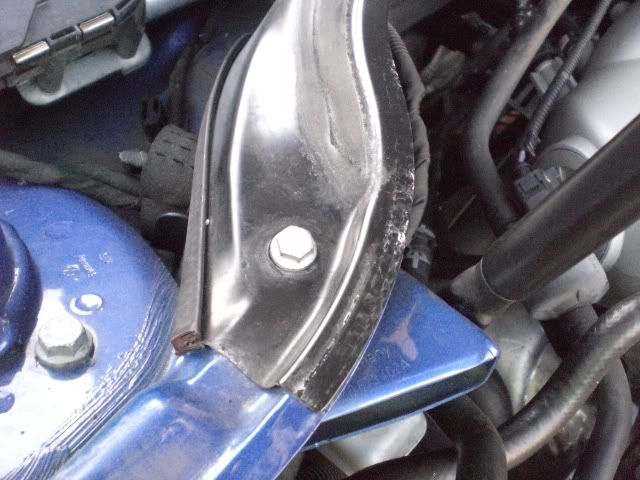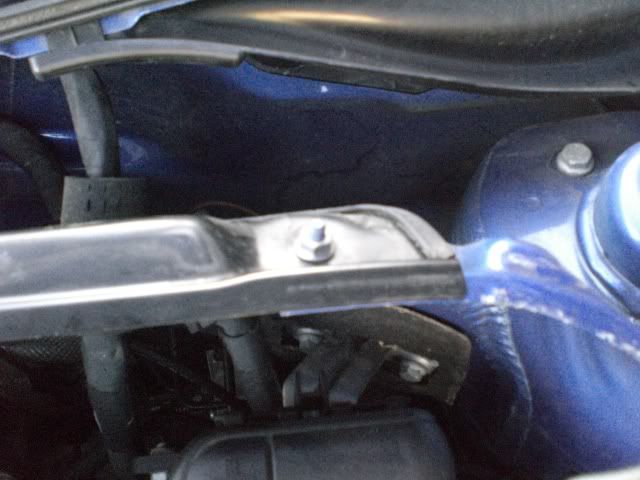 Once this is off your nearly there, you should be about 8 mins in by now.....now to remove the wiper mechanism

undo the plug from the wiper, then take your 10mm socket undo these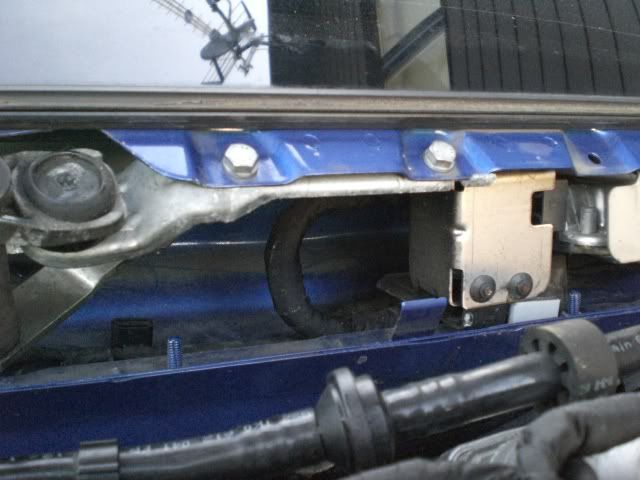 Take T30 torx undo this




Gently manipulate the wiper assembly out by twisting and turning etc it does pop out honest, try not to scratch the paint

Once removed you will see this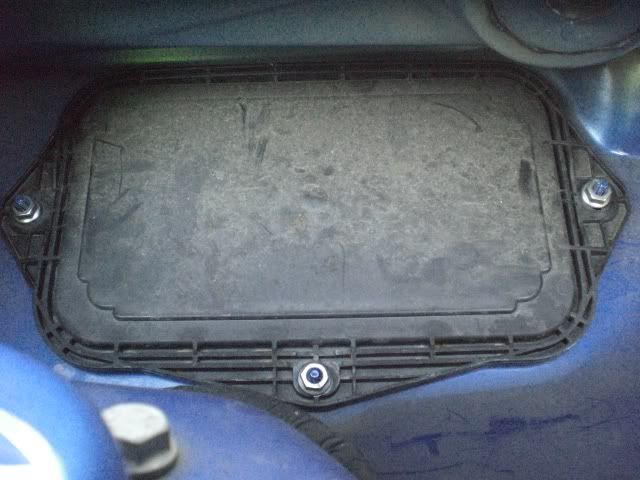 Whip off the 3 x 10mm bolts and voila just behind it is the gateway




Now it doesn't use its own clips to hold it in it's held in with a clip here




If you are getting a pre coded gateway (instead of doing the VCDS stuff) make sure the ignition is OFF. Obviously if your VCDS afterwards like in the tutorial then you can clear all the faults later on.


NOW GET TO YOUR PC AND DO THE VCDS STUFF FOUND HERE

CAN bus gateway removing, installing and upgrading – Volkswagen Golf | my-gti.com

It's very easy to refit all the bits that were just remove as its only nuts and bolts, no tearing your hands to bits on plastic etc.

MAKE SURE YOU CLEAR ALL ERRORS FROM EACH CONTROLLER WITH VCDS INDUVIDUALLY THEN ALL DONE.
Edited by SI-R32, 21 April 2018 - 09:39 AM.